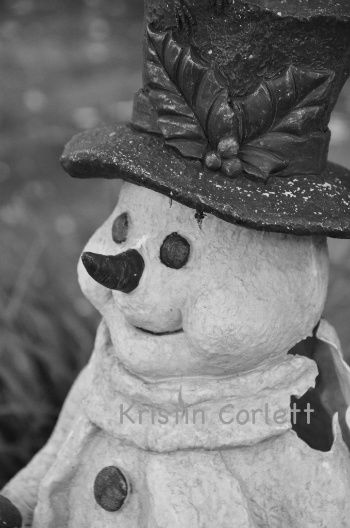 Black and White Snowman - by Kristin Corlett

This photo has been growing on me. I had some prints made yesterday and when I saw this print I fell head over heels. I think this may be in the running for being a part of my Christmas Card photo front runners.
I found this snowman outside under a tree in the parking lot of an antique shop that I visited a few weeks back.
Enjoy!
Kristin