Mrs. 4444, from
Half-Past Kissing Time
, hosts
Friday Fragments
each week. It's a great excuse to get all those little snippets that gather in the brain and don't seem enough for one post but together they can make one fun blog post! I love to have you smile when you come over to visit. I hope I've done so! Please visit Mrs. 4444's Fragmented post so you can find even more severely fragmented posters like me.
We got a new button this week! Here's what the graphic will look like next week at the top of the FF post.
*•-:¦:-•:*''''*:•-:¦:-•*

Last week in my Friday Fragments
I said that I had been married for 7 years. Ooops. That isn't right. I've been married for 8 years. Tom and I have been together since Dec 23rd, 1994, married June 23rd 2001 and by next year I will truly have forgotten (again) if he likes pumpkin pie. I'll probably still think we've been married just 7 years. That's OK. I'm not sure how old I am either.
*•-:¦:-•:*''''*:•-:¦:-•*

I found myself Googling how to spell the raspberry noise. It seems to be a fairly popular question! I finally spelled it pthhhhbt
*•-:¦:-•:*''''*:•-:¦:-•*

I cannot read blogs that have a black/dark background. If I really like that blog, then I read it only in my Google Reader. I usually don't leave a comment on their blogs because it is so hard for me to handle the dark background and the white/light colored text, even for the short time it takes to comment. I feel bad, but if I go to a new blog that has a very dark or black background I just close it without even investigating whether or not it was worth clicking to it.
*•-:¦:-•:*''''*:•-:¦:-•*

Spiders have taken residence in my car. I think it was a whole nest because all of the spiders that I've spied have been the exact same - they are these ivory colored (almost clear) spiders and I've killed half a dozen of them already in my car. Each time I get in my car there seems to be a new web from my steering wheel to the window. ewwwww! I thought I finally had them all because there hasn't been a new web in a few days, but there was one there today. Ugh.
*•-:¦:-•:*''''*:•-:¦:-•*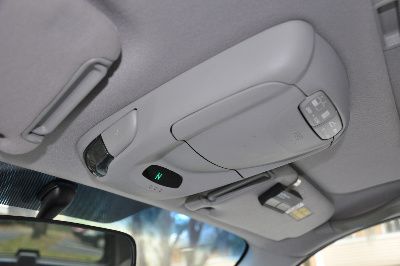 speaking of cars. I have a sunglasses holder in my car. It holds one pair of glasses. I just don't like to put the three pair that I usually have in the car in that space so I turned that space into something else. It now holds pens and sharpies. When I need a pen I reach up, click the magic door and down comes the pocket with pens! I always have one handy and if I drop the pen while trying to write and drive (I cannot lie) there is another within reach.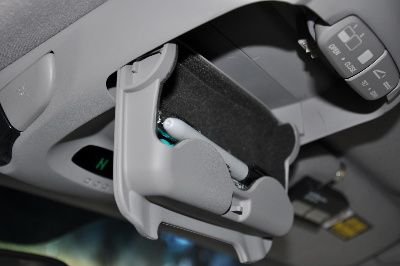 *•-:¦:-•:*''''*:•-:¦:-•*

I am going to be making Kookie Brittle this week. If I haven't done it already, please be on the lookout for an awesome recipe. (I made the dough tonight! I'll be baking it in the next day or so.)
*•-:¦:-•:*''''*:•-:¦:-•*

I sent off my Secret Santa package today and I even managed to send out the Everyday Food magazines that some
Random Cool Chick
offered to take off my hands. Although I sent the EF books off as media mail because they really were too expensive to send parcel post. (I'm a cheap skate sometimes) but I bet they will arrive much sooner than the 2-3 week time line I was given. I wrapped them in some attention getting paper. Nothing obscene mind you, just attention getting.
*•-:¦:-•:*''''*:•-:¦:-•*

I had to slip in a few printables and projects.
Kids Piggy Bank
made out of a spice jar & some cool printable labels at Givers Log.
Hanukkah Round Up
and a
Kids Christmas Round Up
at
One Pretty Thing
. It's a fantastic site for all things DIY, crafty, printable and tutorial. Love this place.
*•-:¦:-•:*''''*:•-:¦:-•*

I hope you have a fabulous weekend!
Kristin