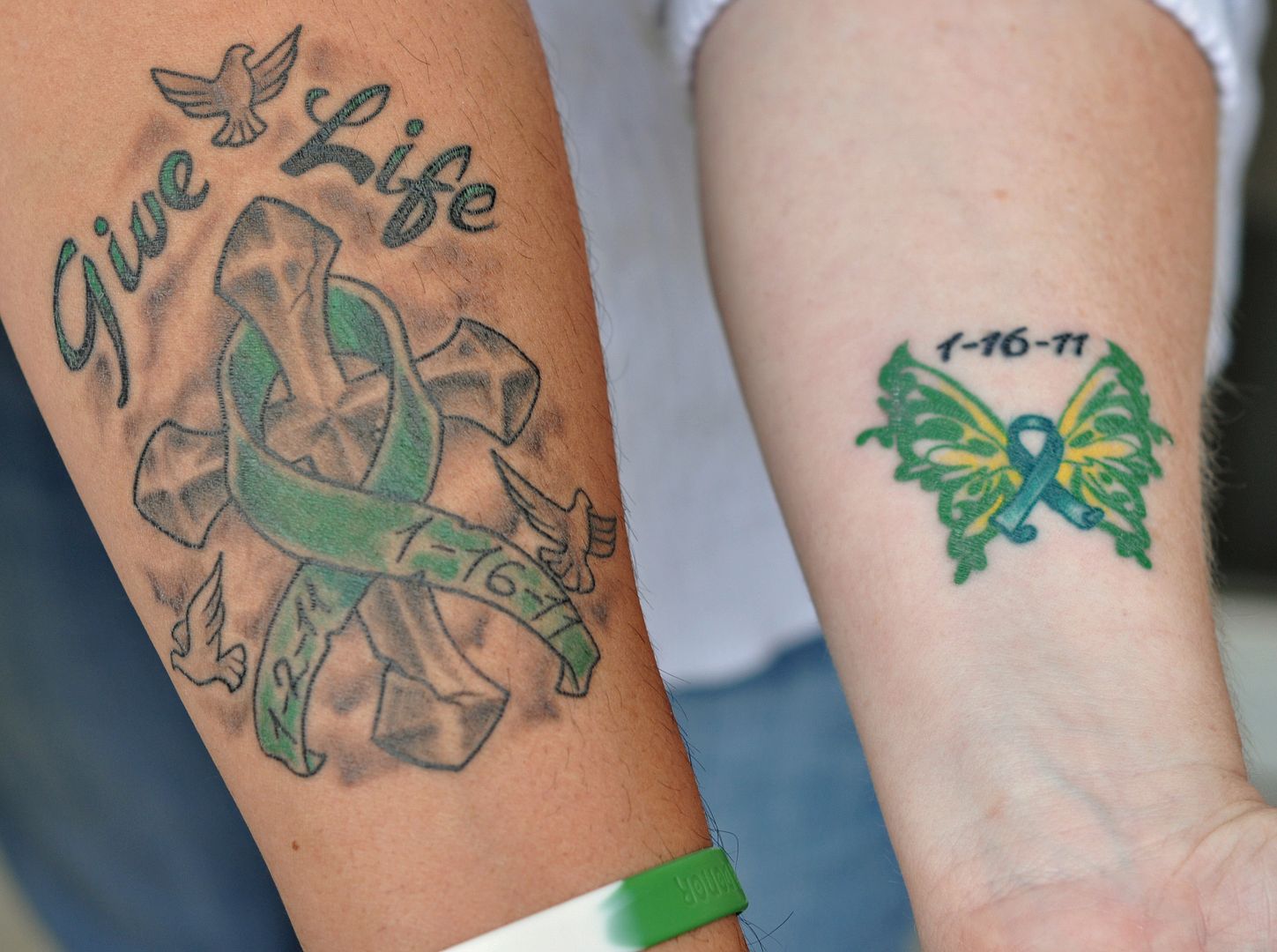 My friends Albert and Patti got tattoos recently to honor the gift of life that someone gave to their spouses, who each needed a liver transplant. Albert's tattoo says "Give Life" and shows a cross with the green ribbon for
organ donation
. The three doves represent the three transplant friends that have died in the past year from various causes. The dates on the ribbon signify the dates of Julie's two transplants. The first liver that she received on January 2nd never woke up from the procurement procedure. She needed a second transplant and received it two weeks later.
Patti's tattoo is a butterfly with the green ribbon as the body and Matt's transplant date hovering above. His transplant wasn't an easy one either, but 4 months later he is recovering beautifully.
These two have often referred to the tattoos as "Caregiver Tattoos" but I'm not falling for it. I was the caregiver and I'm not getting a tattoo. I blog. That's my way of spreading the message.
I'm also a big chicken.
No way I'm getting one.
But anyway, back to the subject at hand...the tattoos are on their forearms so that hopefully people will ask about the images. This will be an easy way to talk about being an
organ donor
to the curious and to tell their story about how grateful they are to the donor and the donor family for the gift of life.
Albert & Julie and Matt & Patti will no doubt be wonderful spokespeople for
organ donation
.
Have a great day!
Kristin
For more information on organ donation please visit...
http://donatelife.net/