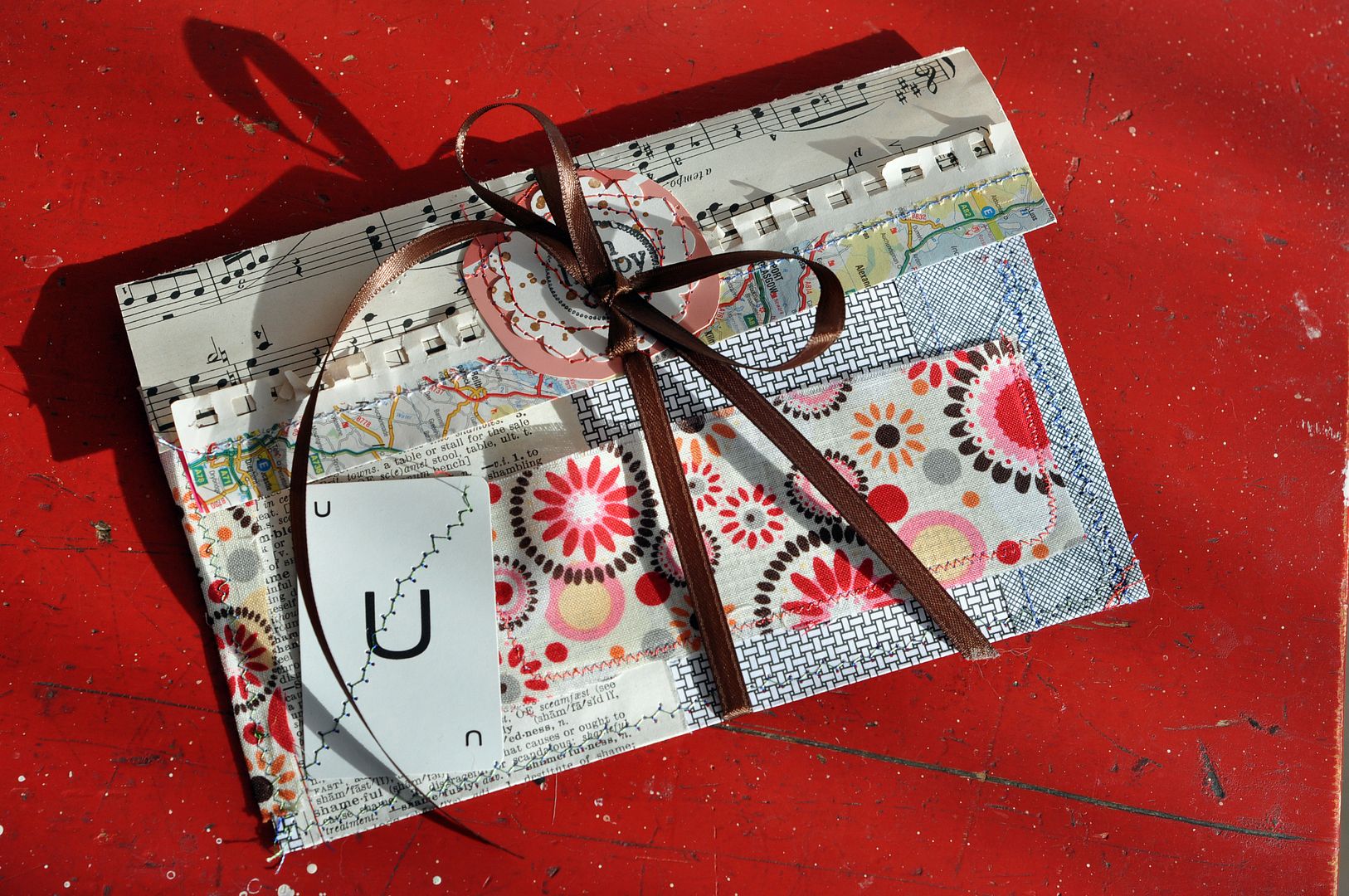 I'm not sure anyone could have guessed that instead of cleaning up my messy computer room, I went in there and thought up a craft project that absolutely needed to be started right now! That's just the way it happens in my life. Clean my house or start a craft project. It's a toss up.
Remember those
swap items
I sent awhile back? I received mine but haven't done much if anything with them yet...but I've been itching to do something. Anything!
I wanted to start sewing things together and possibly making a journal, like they do in the
Remains of the Day class
. My inspiration came about because I had some photos that I wanted to take to a friend on Thursday morning.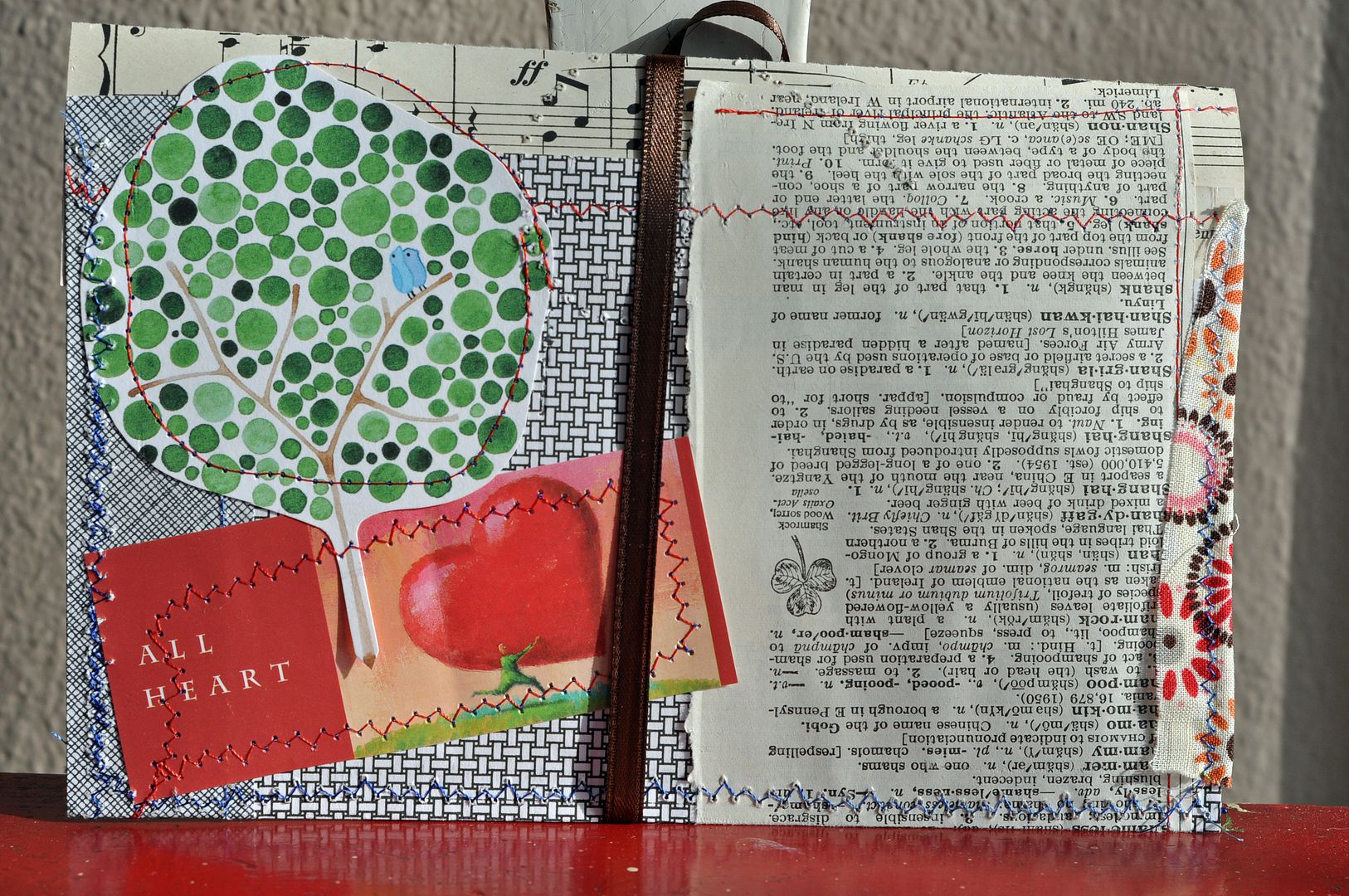 I was thinking that it might be a little less intimidating to start on a small project, like one envelope. As it turned out, I'm really glad that I was able to start and finish in a few hours. It was a wonderful feeling! Unlike cleaning the computer room - that is going to take a few days. Maybe I'll do that next week.
I used some of my own stuff like security envelopes, a dictionary page, a free printable from
Indie Fixx - Free Art Project
and a few other things. The fabric, sheet music, U card and map were all from the swap.
I only sewed the whole enveloped closed tight just once, but realized that it surely added more character to it. Thankfully I hadn't put the photos inside yet! Once I ripped all the thread out from the unintentional closure and sewed the ribbon on to help keep the envelope intentionally closed I was done.
I presented it to my friend and she was just as excited about the envelope as she was with the photos. In fact, it went over so well that I may just make a few more.
After I clean up my computer room.
or not.
Have a wonderful Memorial Weekend.
Thank you to our troops for keeping us safe.
Kristin