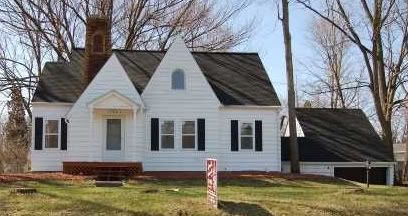 Isn't this a cute house?
There are three triangles on the front of the house (including the front entry.)
Do you see the two arches? One is the window and the other is a detail on the chimney.
The house has two official bedrooms but 2 and a half baths. There is another bedroomish place but the closet was turned into a bathroom - so technically, not a bedroom.
I really dislike garage doors being the focal point of a house. The garage on this house is sort of disguised by being so low - and at the bottom of the hill. The garage door is a sideways sliding door. I've never seen that before - how cool!
I know someone who is thinking of purchasing this house. I'll post more when I know more.
Have a wonderful day!
Kristin