It's another
Works For Me Wednesday
. This is a blog carnival where hundreds of folks gather to share their tips for better living.
However, this week we are doing a
backwards edition
. This is where we ask questions and hope that our dear readers will help with answers.
The backwards edition doesn't happen very often, so it's a nice treat. Please be sure and read my request (and go visit the sites I mentioned to see if you'd like to download some of the free treats) and then go over to
We Are THAT Family
to see if you can answer other peoples cry for help.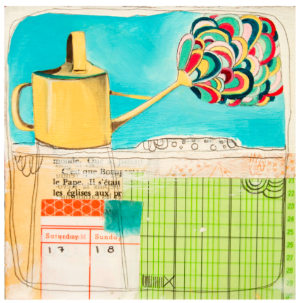 It all started with
Indie Fixx
a blog that I found very interesting. One day a new idea appeared there, it was called
Feed Your Soul
and the idea was that a few artists each month would give away their art for free because art feeds our souls. The downloads so far are
HERE
and I have thoroughly enjoyed them.
I found
Print A Day
through Indie Fixx and she has some fun downloads, too. Her download section is
HERE
, if you'd like to see her work.
So my inquiry is ... Do you have a place where you find cool pieces to download interesting art? notepaper? index cards? even calendars.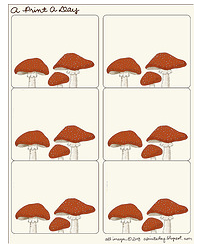 Do you have a favorite something that you seem to print off again and again? The image of the watering can is one of my new favorites and I've really enjoyed the mushrooms recently. I've used a few of the cool note papers from Print A Day as a beautiful grocery list and also to leave a note on a neighbors door. It's an unexpected treat to a usual day.
I'm always looking for new places that share their work for free. Or even places that share a little bit of their artwork for free as a sample.
If you have a link - you can put it in this format and it will be a clickable link in the comment section - but if not, I'll put it in this post, so we can all use the information.
<a href="http://URL you want to Link to">Name Your Link</a>
Be sure and check back here through the week to see what others have found.
Thanks and have a great day!
Kristin
Here are some free download pieces - thanks to your comments, I have a few new places!
Tangarang
One Pretty Thing
The Vintage Moth
DLTK - Kids Printables
Folding Trees
The Small Object Steno Pad
Kind Over Matter - Peace Blocks