It's another
Works For Me Wednesday
. This is a blog carnival where hundreds of folks gather to share their tips for better living.
It can be tips about kids, meals, laundry, or the best place to stay when you go to Memphis. You just never know what fantastic tips you will find. So when you finish reading my fabulous tip, please go visit all the other folks at the new host for WFMW -
We Are THAT Family.
Hey Everyone - My tip for you this week is so easy. You may already do it. You may already have it all around you. You may live next door to it. You may collect it. You may sleep with it.
My Tip is to surround yourself with what you love.
I have posted pictures of my family, my kitty and Burger King here on my blog today.
My Mom's side of the family started a Burger King franchise just before I was born. It has been a part of my life and I love all of the nostalgia of remember it, of working there, etc.
I love my family. I'm truly loving Facebook and seeing all of the photos that my friends and family are loading in there and sharing with me.
I live about 1200 miles from my family and I am truly missing them. Seeing pictures of them and staying connected through email, phone calls, Facebook and instant messaging chats.
It makes being away a lot less painful and keeps me connected to those that I love.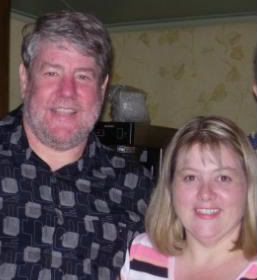 I don't have photos of everyone that I love and care for on this post (It would stretch for miles!) - I don't have pictures of my grandparents, my husbands parents, my friends and cousins. There are lots of people and things that I love.
I do however, like to keep these pictures in my mind.
When I start to feel a little down, thinking about my nieces laughing perks me right up.
So my tip, once again, is to keep those that you love in your mind. It is such a wonderful thing.
Have a fabulous day!
Kristin