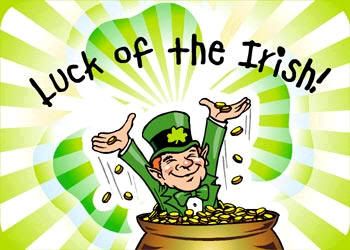 Happy St. Patrick's Day!
As you may recall, I had a GIVEAWAY the other day to mark my 500th blog post.
I put all the names into a hat
and drew out a name.
Now, I haven't contacted the person yet
because I know they are going to stop by.
and I want to surprise her.
So today, on St. Patrick's Day,
a very lucky day indeed
I am very excited to announce
that the Winner of the $25
Target Card Giveaway is
J!!!!!!!!!
aka...
Jeannie


aka...
The newly-wed


aka...
Mrs. S
Congrats Jeannie!!

I'll get that card in the mail to you!

Thanks so much and have a great St. Patrick's Day.

Kristin