Here are the pictures that were taken on formal night (also known as the Captain's Dinner.) There were stations all over the ship with backdrops of columns, libraries, beaches, the cruise ship exterior, creepy old spaces and a few Christmas themed areas. I chose the real backdrop of the Atrium and the decorated stairway of the ship.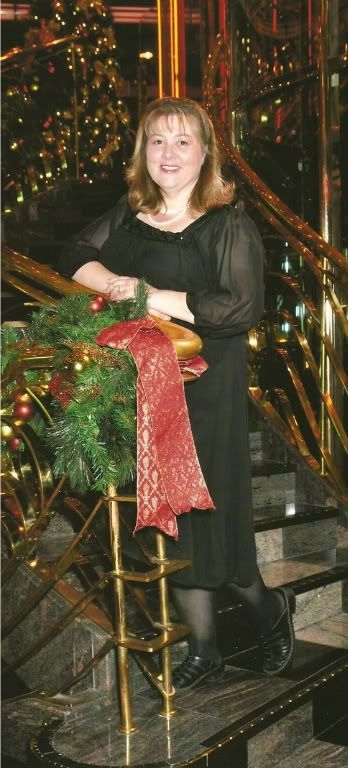 Tom and I blend in a bit, but overall I think we took some nice pictures. This is a new dress that I bought just for the cruise. It was really comfortable and didn't wrinkle when I packed it. It's a keeper!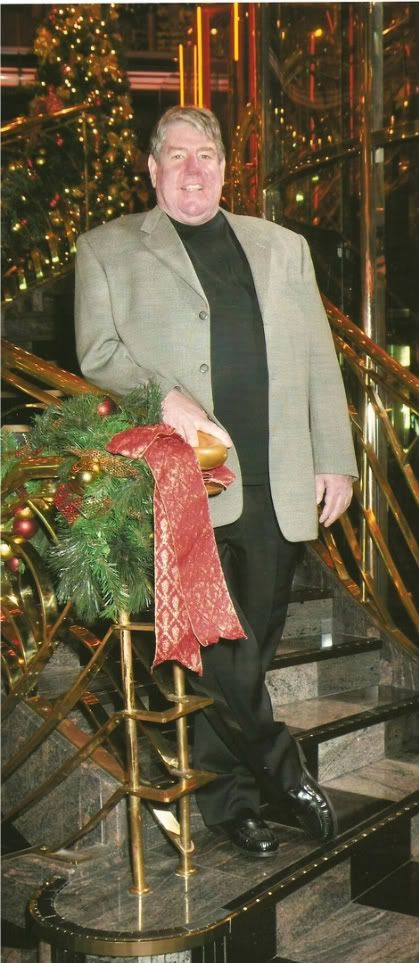 Tom had a full beard the day before but he went and got a Men's grooming spa treatment earlier in the day. He has been working real hard to get his skin cleared up. It's too bad he looks so red in these photos. We may need to get some help from a photoshop expert to alter these photos! He really loved the spa treatment he got - they massaged his scalp, neck and shoulders - they put on two facial masks to help clear up his skin. He got a shave and a haircut, too. It's the best haircut he's gotten in years!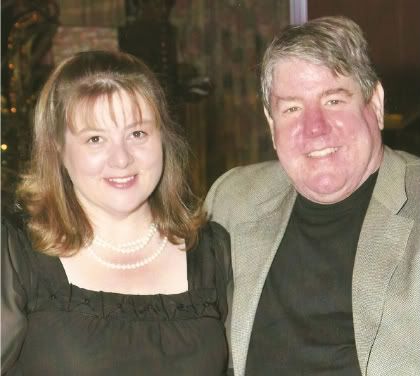 This was our best photo, I think. We were sitting at dinner when the camera guy came around. The rest of the evenings I waved him off, but tonight I was prepared to get some good photos of Tom and I. I smiled all afternoon in the mirror as I was getting dressed to help make sure I didn't have a goofy smile lol
Hopefully I can get some more photos up today - but if not, these are a real good start.
Oh oh oh...Today (December 23rd) is Tom's 3rd Anniversary of his Liver Transplant and it is also the 14th Anniversary of our first date. (14 years? I can hardly believe it.)
Have a great day!
Kristin