It started snowing on Sunday afternoon. Just a little dusting in the beginning. My sister, Hillary, my mother and I all went to a play at the
Williamston Theater
called
"Every Christmas Story Ever Told."
If you live in Michigan, you should go see this play. It is so much fun.
After the play, the snow fall was probably around 3inches. My sister brushed off her car, while my mother and I watched from a doorway (it was cold out!) Thankfully, Hillary allowed us to get into the car, even though we just watched her. Then we were off to my sister Alison's house for an early Christmas, while I was in town.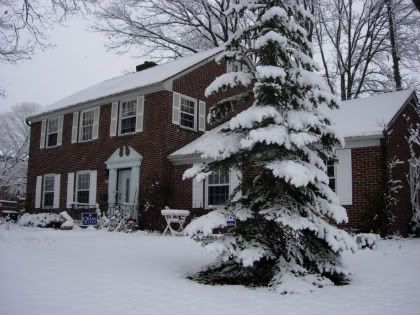 The next morning I woke up to the beauty of the snow. This snow was snowman snow. The kind of snow that packs up real nice. You can roll a small ball into a giant base for a snowman in just a few rolls. I didn't make one because I don't have any proper shoes or gloves for the task, but I did make a snowball.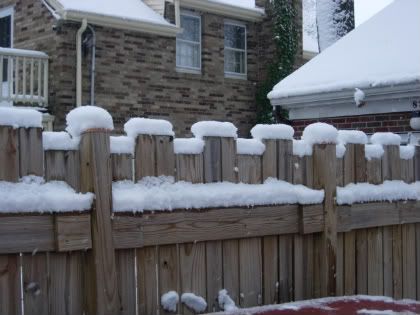 It continued to snow until late Monday night. However, Monday morning was just gorgeous. There wasn't any wind to disturb the snow on the tree limbs and branches. The sun didn't come out to melt the snow. The whole world seemed to be made out of snow.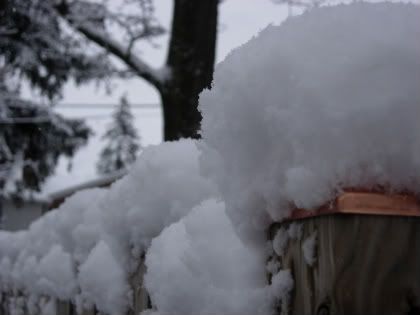 Snow piled high on fences, patio railings, and tables. The snow plows rumbling up the road. People out shoveling and snow blowing. People walking their dogs and commenting on the beauty of the day.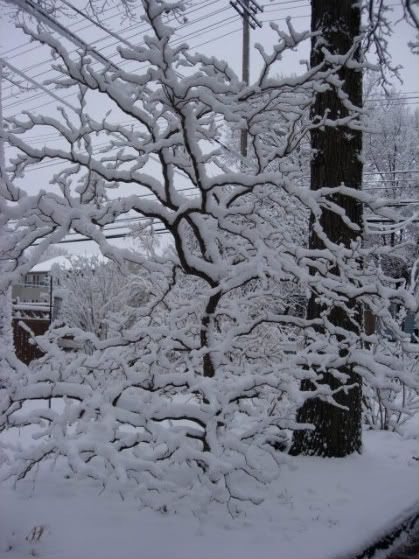 The snow is beautiful. When the ground is covered in snow and the skies are cloudy, the nights are lit with a rosy glow. (The moonlight reflects off the snow and the clouds) It is possibly my favorite part of winter. We don't get moonlight nights like that in Florida. I'm so glad I was here to see it again.
Have a great day!
Kristin