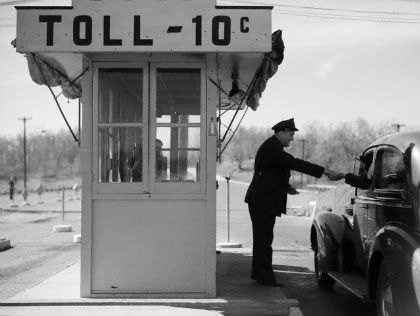 My husband is at the Mayo Clinic today. He is going to be spending three days this week at the clinic getting x-rayed, EKG'd, blood drawn, and biopsied. Today will be his longest day, but the least invasive, so I stayed home for most of it and let him go by himself. I did run in though, to be there for his appointment with his post-transplant nurse. I hadn't met her yet and this is the appointment where we learn about test results. She's a hoot! I'm glad to finally meet the person behind the phone messages lol
Being able to be seen at the Mayo Clinic is truly a blessing, but it is also exhausting. Every kind thing that you can do to help out another patient is appreciated. The days are usually long and nearly everyone is tired.
Today I parked in the parking garage and noticed that there was a rate change. It used to be $1 for the first hour, $2 for two hours and $3 max. We would come up to the gate, grab the little ticket and then remember where we put the ticket when leaving. This morning there was no little ticket to grab and the gate was up. I could just drive right through. When I got to the booth when I was ready to leave I saw what had happened - $2 all day. One rate. No thinking. No tickets to lose. I love it.
This is when I did it. I handed the guy $4 and told him I wanted to pay for the car behind me. I've always wanted to do that! I didn't even turn around to see what their reaction was, I just drove off. Other cars got in behind me so they never even caught up to me. It was great. It was just $2 but it was nice. I hope that the little gesture was a bright spot in their day. If it didn't make their day, it made mine!
I can't remember when or where - but someone paid for our lunch once. I can't even remember who I was with, but it happened. I remember just sitting there totally stunned. They had already left, but they just picked a couple and bought their lunch. I may have forgotten everything else about the event, but I will never forget that gesture.
Have you ever done something like that for someone? Payed the change someone was missing in line at the grocery store? Put money in an expired meter that wasn't yours? Payed the toll for the person behind you in line?
Have a fabulous week!
Kristin