I know lots of people are looking for unusual, interesting and out of the ordinary gifts. It seems like the stores are full of the same thing. One of the other NaBloPoMo members (I forgot who!) posted a link to the
Allentown craft fair vendors
where many of the artists sell their work online as well as at the art fairs. Here are a few that caught my eye as well as some other artists from my bookmarks that I have purchased from or want to! I'm sure there is still time to look, order and receive before Christmas. Enjoy!
Dog Bone Art
This artist has the funniest cupcake T-Shirt. It's called
Vanilla, Chocolate, Pirate
- go check it out along with the other fun stuff on the site.
I wish that I wore earrings sometimes. These earrings are gorgeous! This shop is called
Huffalo
. Take a look at all of the cool finds on that site. (Mom, I thought you might like these. Let me know and I'll put it on my list as a possibility your birthday!)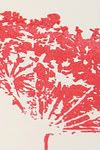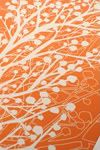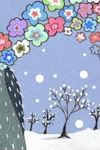 Art Print of the Month Club.
Each month you will receive a top secret art print from one of our super talented select artists. You can select from a 3, 6 or 12 month subscription. This is a cool idea from a shop called
Indie Fixx
.
You can make your own book from several places, but the one that I have had my eye on, is one called
Blurb
. You can even put your book up on their website and others can purchase it! So if you've got a cookbook or a book of photography, you might want to consider doing that. It's an easy way to say that you've been published! Once I actually purchase photoshop, I may put my original photos into a book, but for now, I am thinking about putting our family photo albums into a book or three or four. I think it'll probably take a few years to get that accomplished, knowing me. haha
Smock Paper
has a lot of nice looking letterpress stationery. I really liked their Christmas stationery. All of their papers are made from bamboo, I do believe. I love bamboo. I have bamboo flooring in my house and I sleep on sheets made from bamboo. It is such a versatile product!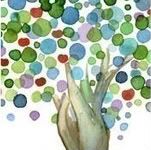 JellyBeans
Etsy shop is just full of whimsical prints and original art. The
apple tree
in the picture is one of my favorites from her shop. I keep it bookmarked and look at it often. I have so much artwork sitting around my home, that I just can't buy another piece. LOL My eyes are bigger than my wallspace!
This fun little block is from
Paloma's Nest
. I purchased one of these for my mother. The packaging was lovely and there was even a little Thank You inside each gift!
That's all I have for today. I just realized that I've been playing on the computer for the last three hours. Just trying to help you all find some new sites, that's all. I wasn't looking for me, nope.
Have a fabulous day!
Kristin