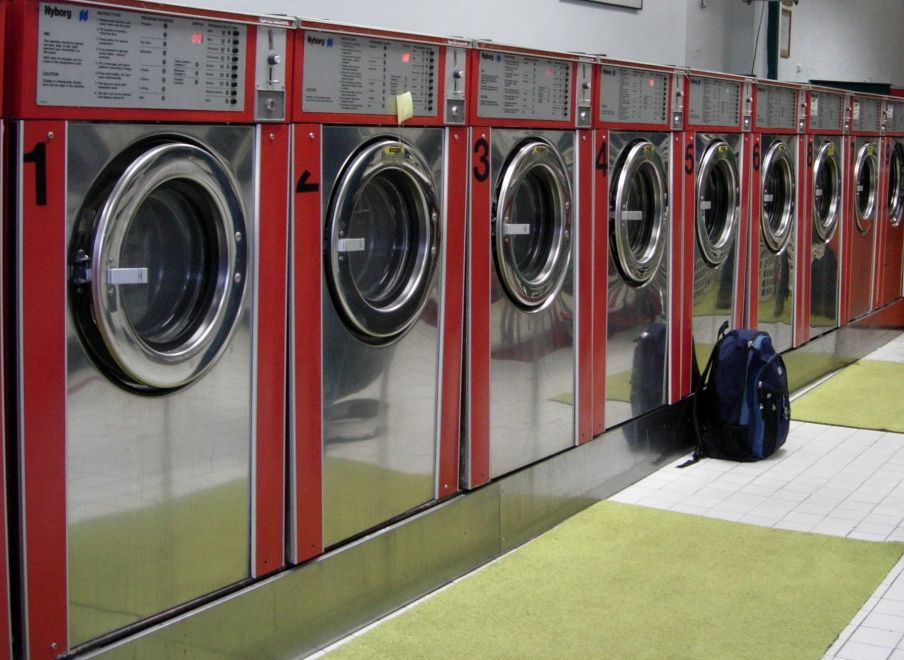 This is a photo of the laundromat where my husband and I spent a few hours one rainy evening in Dublin, Ireland. I remember him asking me why in the world I was taking a picture of the washers. I really liked the repetition, the numbers, the post-it hanging from one, and the lone backpack - not to mention all of the reflections.
I was playing around with the photo yesterday and came up with this one, below.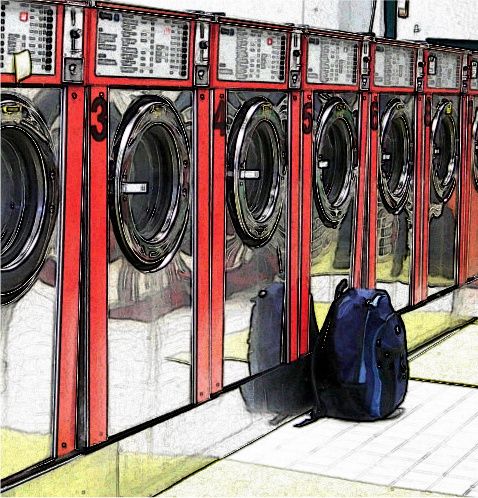 It's a cropped version and enhanced using the "fresco" application in photobucket. I love it! I love it so much, that I may just have to print it, frame it, hang it.
I've been wrestling with the idea of getting photoshop. I don't want to get it in a lot of ways, but when I start seeing how these photos that I take can be changed just a little and become something kind of cool - well, then I want it.
I'm really happy with the way some of photos come out SOOC (Straight Out Of Camera) and I wonder sometimes if it's wrong to tweak them. I also know that some of my shots can be fantastic with just a bit of tweaking but right now they are duds.
I think I'm talking myself into photoshop...again.
Starting next week, I'm going to start posting a photo a day (without this much chatter!) and also a separate post on what I would usually chat about...which is who knows what! Two posts a day! Can she do it?? LOL
Have a lovely day doing laundry!
Kristin