This is the first of my Photo of the Day (aka - POTD). I think I'm going to run this M-F to start and see how it goes. My goal is to have an interesting photo and just a small blurb underneath it. No long story - just a photo of the day.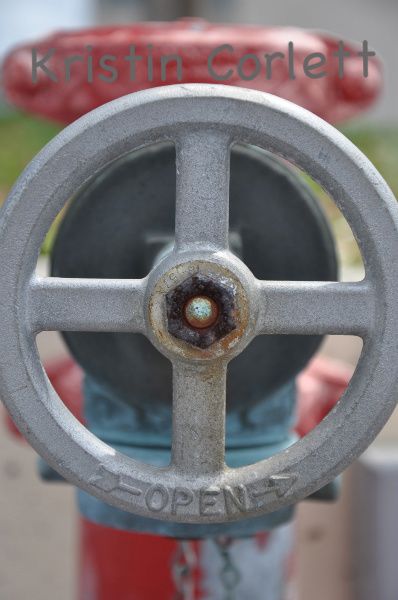 Open
- by Kristin Corlett
Extreme close up of a water valve taken in Jacksonville, FL.
Enjoy!
Kristin