Welcome to the 33rd edition of
Thrifty Thursday
hosted by Leigh of
Tales from Bloggeritaville
. This gives us all a chance to have a fun time hunting around the house, the garage, someone elses house and garage or even a thrift store or two to dig up some cool finds.
Be sure and check out the other Thrifty Finds, from the other participants. I'm always amazed at what folks submit and how often I wish I'd found it, or bought it or noticed it...whatever IT is :)
This week I'm showing more of my photo finds from the Antique Mall here in Jacksonville, FL. I also found a few things in my travels this weekend in Five Points ( a cool little area in Jacksonville.) I had a great time finding these treasures, hope you enjoy them!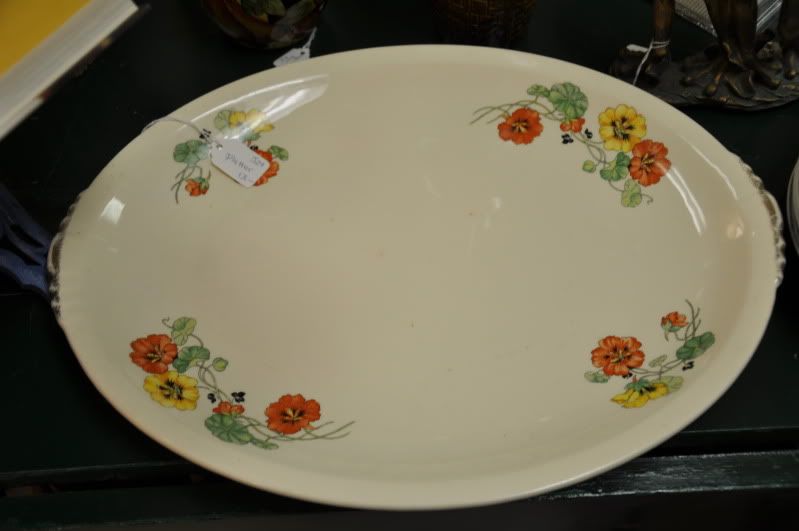 This is a real nice platter. It had a bunch of items on top of it, but I dug through it all :) and for $13 I could have purchased it. I have a platter similar to it that I rarely use, so I just wished.
I am emptying matchboxes around here and have no place to put the matches. I thought this max holder would be perfect. I took the photo and checked the price and then some man got to talking to me about who knows what and I walked away not remembering that I wanted it. LOL Sometimes having a bad memory is a good thing. It saved me seven bucks!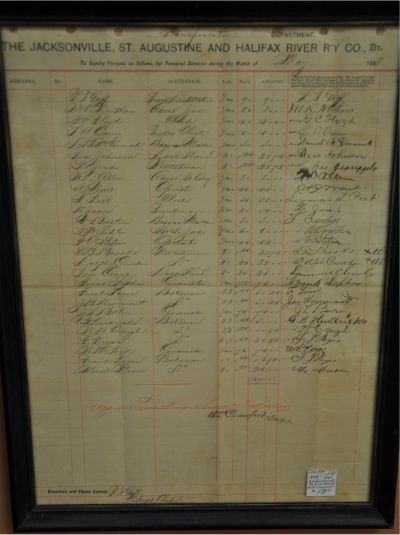 Now this was a document that lists the persons name and their occupation & the dues they paid. I was intrigued with the paper but mostly I was in love with the handwriting. Below I have a blurry closeup. What a beautiful script. This document was $18 and it was already in a frame.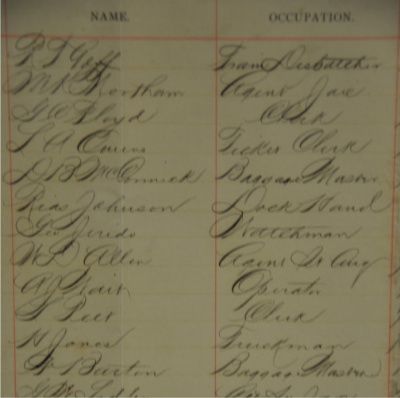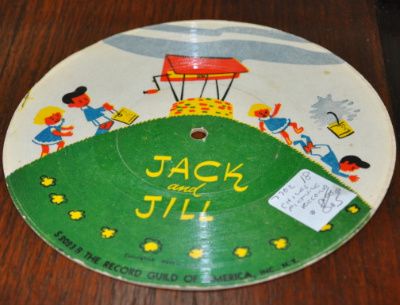 Have you ever seen one of these paper records? I had forgotten about them completely until I saw this. I'm positive that I used to have a paper record when I was young. This item here was $5 - marked down from $8.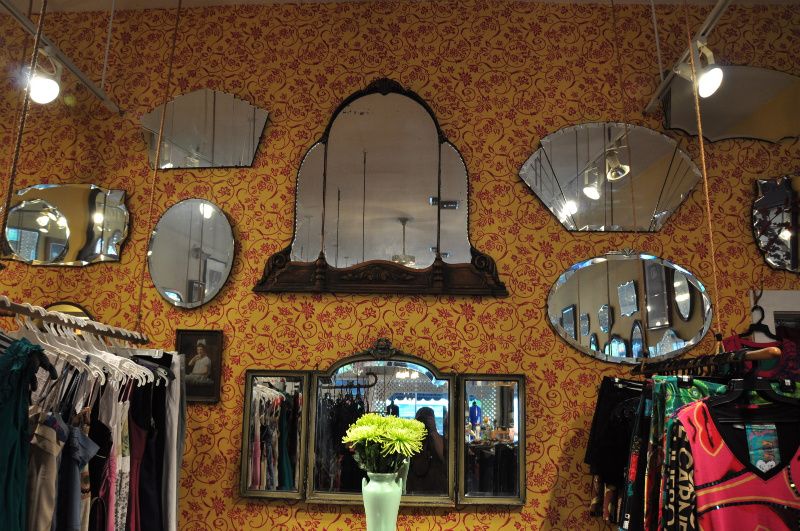 This picture was taken at a retail shop in Five Points. Five Points is a little section of the Riverside neighborhood that has a great little row of shops. This store, whos name I totally forgot, is wonderful. (Bob, do you remember this place? You got a purse here, as I recall)
Anyway, the entire store is filled with these antique mirrors. If you click to enlarge the photo you can really see
in
the mirrors. The oval mirror on the right has a reflection of one of the other walls of mirrors. What a great idea. I love it. I've been to auctions before where the discarded dresser mirrors are purchased for a few dollars.
I'm going to end my Thrifty Finds with this smiling boy. I have always liked these oval frames, but rarely do I see a photo inside with a smiling subject. I haven't priced these out, but even for a smiling boy, I think $58 is a little too high. Then again, my photo of it was free!!
I hope you have enjoyed my
Thrifty Thursday
and please go ahead and wander on over to
Leigh's
and see the others who have participated.
Have a fabulous day!
Kristin