Mrs. 4444, from
Half-Past Kissing Time
, hosts Friday Fragments each week. It's a great excuse to get all those little snippets that gather in the brain and don't seem enough for one post but together they can make one fun blog post! Enjoy!
.•:*¨¨*:•.

Last week, Mrs. 4444 mentioned that her name is to be said as Mrs. Fours. Goodness, I had no idea. It's so much easier to say Mrs. Fours than to say Mrs. Four Four Four Four, which is exactly what I was doing. Thank you Mrs. Fours :) Thank you for explaining.
.•:*¨¨*:•.

Dr. Oz has his own show now (
Click Here for the website
). He was on the Oprah show for 5 years (just like Dr. Phil) and now he's doing his own show. I've see three episodes so far - not bad. I have already learned a few things, too!
.•:*¨¨*:•.

I got my hair cut & colored yesterday :) I've been getting blonde highlights for years now, but in the fall last year I got a darker tint in my hair to match the seasons. Today I went dark. Really dark. It's actually a scary dark for me. My husband, who rarely notices a difference in my hair about fell out of his chair when I got home. His first response? "Will it get lighter? after you wash it?" He'll get used to it. :) I put the photo on Facebook last night and the phone lines were buzzing! I had no idea I'd get such a response and it was a lot of fun. I thought I'd let you all get a peak, too.
Before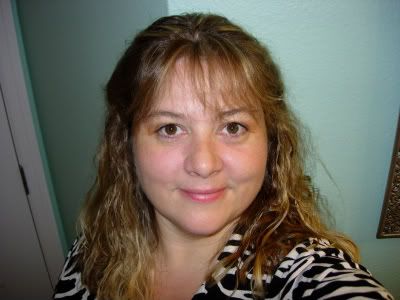 After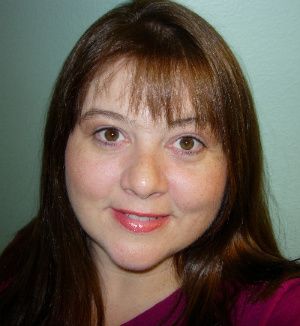 The before shot shows my perm that lasted about an hour. Pretend that my hair is stick straight in the first photo, too!
.•:*¨¨*:•.

More TV talk - I'm thrilled that Project Runway, Survivor & Amazing Race are all on. OK, Amazing race hasn't started yet, but it's coming soon.
.•:*¨¨*:•.

I went to the movies last week and one of the ads before the show mentioned that the 70th anniversary of the Wizard of Oz was coming up. There is going to be a nationwide one day only rerelease on Sept. 23rd. I think I'm going to plan on going. Come to think of it, I saw the message in the theater, but they didn' t say if it was going to be shown in that theater. Guess I need to find out! If you are interested, be sure to look it up and see if it will be in your town - Sept. 23rd. That's a Wednesday.
.•:*¨¨*:•.

Thanks for stopping by. Check out more
Friday Fragments
over at Mrs. 4444 (fours!!). Enjoy your day.

Kristin