Great Packing Material for Mailing those Gifts.
Welcome to another edition of Works for Me Wednesday. When you have finished reading my tip (and leaving a comment if you'd like) please head over to
Rocks in my Dryer
for even more fabulous ideas from other bloggers.
All of a sudden I have a ton of plastic bags in the house. 99% of the time I take my plastic milk crate on wheels (
aka my bucket
) to the grocery store & fill that up instead of getting bags, but for some reason the plastic bags have multiplied. I did go away for a few days and the dear Husband does not use the bucket, so maybe that's where this started...but I digress.
I was about to load the bags into my bucket to take back to the store for recycling when I remembered that I could probably use the bags in the next few months AND it would make for a great tip for WFMW.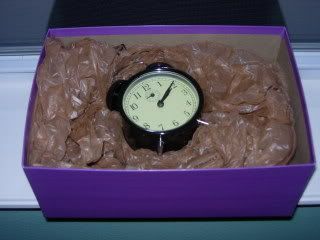 I like to use the leftover plastic bags to put into boxes when I mail out gifts or other assorted items. The bags are lightweight, are easily moldable around objects, have enough air in them to keep a bit of bounce (for those bumpy mailcarrier rides) and are FREE. You can roll a few of them together to make a sturdy piece for sticking in the corners of boxes or you can just grab a few and push them into the little space between the side of your gift and the box.
I've stuffed all of my bags into one bag (top photo) and will keep the bags in with the wrapping paper for now (so I won't forget to use them.) All of my Christmas gifts have to be sent out, so I've got a bit of packing & shipping to do.
Hope you have a great week and be sure to head over to Rocks in my Dryer for more incredible tips.
Kristin