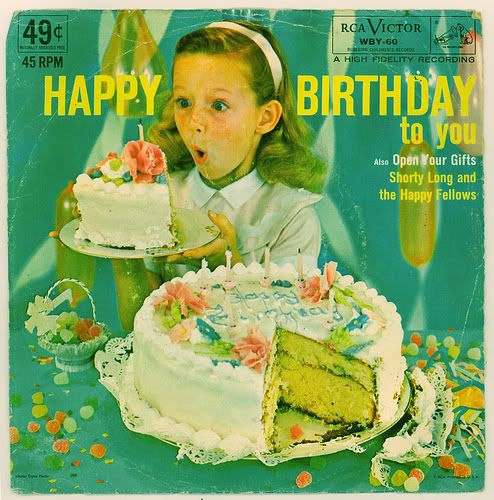 This weeks Works for Me Wednesday is all about Birthdays! This Saturday is my birthday and I'm having a blogging Birthday Giveaway celebration all week. I started on Monday and will continue through Saturday.
This has been a lot of fun. I spent a few hours in IKEA the other day and found a few gifts to give to the winners. I took pictures of all of the gifts and then each night I've written up a blog post and ask those who wish to comment a question to answer.
I have had a lot of fun so far - this is only day three for my Birthday week giveaway. The most fun has been and will be when the gifts arrive to the winners homes.
This works for me - Celebrating my birthday by giving to others.
The blogging community has been such a source of joy, laughter, tears and information that I really enjoy being able to give back just a little.
Please leave a comment here before you head over to
Rocks in My Dryer
for even more tips this week.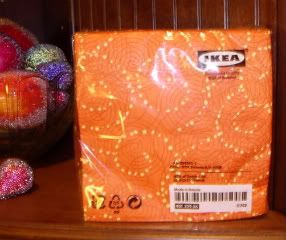 Todays Birthday Giveaway is this pack of colorful napkins! They made me smile when I saw them in the store, so I immediately put them in my basket! I hope that they make you smile if you are the winner. Comments will be accepted for the drawing until 10 pm Pacific time on Wednesday Oct 15th.
Do you use napkins in your home? are you papertowel folks? Is your family more of the shirtsleeve type?
My husband and I usually use one of the small "select-a-size" papertowels as our napkin. I usually take our fun IKEA napkins to our community pot luck dinners. It just adds a bit of fun to the tables. (I also bring something to eat as well lol)
Have a fantastic day and don't forget to come back each day this week and join the giveaway!
Kristin
UPDATE: We have a winner!! ilovemy5kids will be sporting some fun napkins in her kitchen and on her lap.
Thanks everyone for your comments. I like that so many of you are using cloth napkins and Leigh even admitted that her son uses his shirt sleeve lol I knew there had to be one!