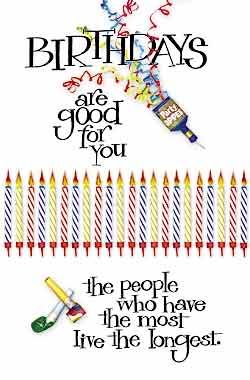 I purchased a book several months ago and I don't even remember buying it, to be honest. Last night I wanted to take a bath and when I take a bath I must have something to read. If I had a Janet Evanovitch book (not the Plumb series) but one of her earlier books that she is republishing, then I would have grabbed that. I wanted something fun and light hearted. One that would keep my attention long enough to make running all that bath water worth while.
So I go to my book closet and there, sitting on top of some fabric scraps is the book that I purchased. It was a
Sarah Ban Breathnach
(pronounced Bon Bronnock) book titled
Moving On
. It's about homekeeping. It's about loving your home. It's about making your home a place you want to be a part of and can't wait to get to. (recall that I said this book was sitting on fabric scraps...yep, I need to read this book) I didn't know any of this when I grabbed the book and went for a dip in the tub. I was sure it was going to be something that required too much brain power. I was happily proved wrong. I only got through 18 pages, but my attention was held the entire time.
Earlier this evening, I crawled into bed and started to read another section of this fascinating book. I love to read books that make my brain dance with fireworks of creative thought. I love to be inspired. I usually keep a notepad and pen nearby when I read these types of books so that I can pass along some tidbit of inspiration to someone else.
Today's tidbit comes to us from Marcelene Cox who wrote this in 1947 -
"Happiness is not something you get, but something you do."
I'm hoping for both of those things to come true in this Birthday Celebration Giveaway. I will be more than happy to send out these adorable glass votive holders and I hope that the winner will be happy to receive them!
This Giveaway starts as soon as it's posted and goes until 10pm Pacific time on Tuesday October 14th. The winner will be randomly selected from all entries received before the deadline and posted right here. The prize winner will receive three of these little votives - 2 of one design and 1 of the other. Decorators always say that you should put things out in multiples of three - so three votive holders it is!
In the comment section please let us in on something you do that makes you happy.
I have a goofy thing that I do that makes me laugh everytime. If someone I don't know is walking near me into a store that has an automatic sliding door, I will rush up to the door and as it opens I say - "Let me get that door for you." It's a real cheap thrill but fun nonetheless.
Have a fabulous day!
Kristin


UPDATE! Comment #1 was once again the winner! Random.org is who picked the number and Jennifer was the lucky winner! Congrats Jennifer! Be sure to email me with your address so I can send off these great votive holders. Kirby3131[at]gmail.com