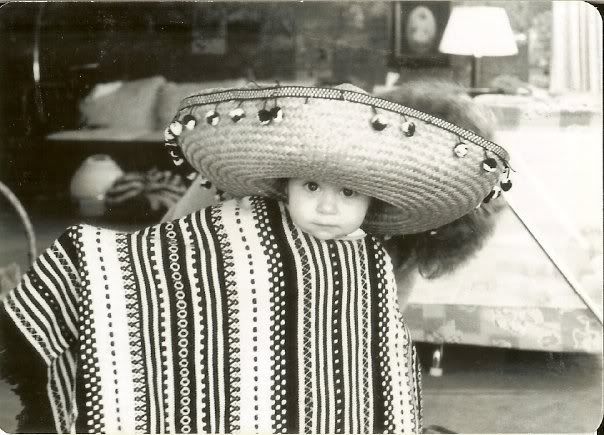 This is a picture of my sister Hillary.
The hair behind the kid - that would be mine.
This was 1981? I'll have to get a confirmation on that date. Does she look 2 in this photo? or is she 3?
(edited to add: OK, she isn't 3 years old in this photo. She is 1-2 years old. I had to get up and add this because I couldn't sleep. It was totally bugging me that I can't put a date on this photo. Was this her first birthday? Was it her second? Now that I've got that off my chest, maybe I can get to sleep)
I can't believe I don't know. It would be easier of course if I had the photo album right in front of me. Instead I got this picture off of my Mother's Facebook photo album and she had 60 years worth of years in there.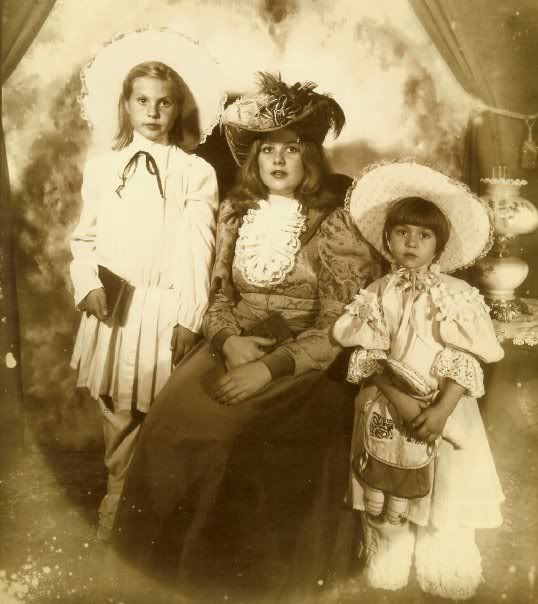 Ahhhh the old time photo. These are always fun. You can really see the age difference in the three of us. 2008 is our last year for awhile that we are all in different decades. I'm in my 40s, Alison in her 30s, and Hillary in her 20s.
Hey Mom, will you load up a few hundred more photos? and put the dates on them if you could please, Thank you!
Have a fabulous day!
Kristin