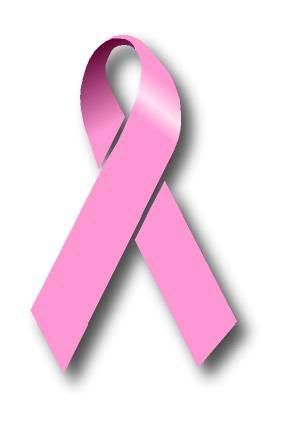 As you may know, October is Breast Cancer Awareness month. It seems like every year the campaign gets bigger and bigger. In the past year I've noticed that breast cancer awareness is no longer just in October. There are the runs and walks all over the country to benefit the
Susan G. Komen Breast Cancer Foundation
and they are in the spring, summer and fall.
Just recently Christina Applegate has announced that she had a double mastectomy to help keep herself free from breast cancer. A lump had been found and she had also discovered that she has the gene that pre-disposes her to getting breast and cervical cancer. Having the double mastectomy reduces her risk of having another bought of breast cancer by 90%.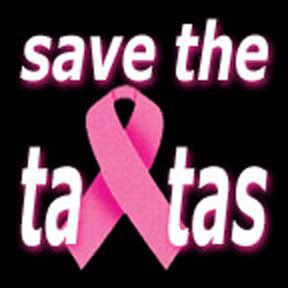 This is one of the newer breast cancer awareness banners I have seen lately - I love it. A sense of humor and a message.
Tomorrow I will be going in for my first mammogram. My cousin (Hi Jody!!) suggested a few years ago that I get a mammogram because I was 40 and had never have been pregnant. I guess that makes a difference. Well, I never did get around to finding a doctor or getting the testing done -- until just a few weeks ago. So, I'm going to be 42 in a week or so and I'm getting my first "base line"
mammogram
. The link I gave gives a brief description of the process of getting a mammogram & the risks and benefits of the procedure. I'll let you know how it goes.
Save the Ta Tas