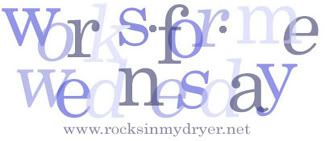 This week Shannon over at
Rocks in my Dryer
is talking about Halloween Costumes and a few hundred other people will also be giving their tips that work for them. Go ahead and leave a comment here first, then head on over to Rocks in my Dryer.
I found out about
FlyLady
about a year after she started helping that first person. There were just a few thousand of us loyal followers at that time all trying to keep our homes and hearts happy and healthy and clean. Most of what FlyLady and her Flycrew teach and talk about is just fabulous...however, what works for me and anyone who doesn't even follow the FlyLady system can use the Holiday Control Journal with ease. It is a free PDF file that you can download by just going to her site -
here
.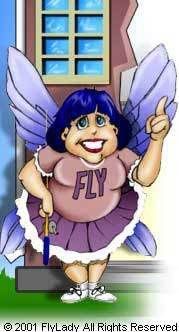 On the same page where you can download the free control journal are recipes for cookies, appetizers, holiday meals and gift ideas (clutter free gift ideas) for Men, Women, Grandparent, Kids and other important folks in your lives. Just scroll down the page to see all of the goodies.
All of this information is to help you through the Holiday season without losing your mind. The thing is though - you are supposed to start now.
Why now?
Well, because the whole idea around the Holiday Cruising is that you are to be finished by December 1st, so you can Cruise through the Holidays. Can you imagine not buying gifts frantically the week before Christmas or Hanukkah - or baking cookies at 5 am to give as gifts to your neighbors the morning of the cookie exchange?
The
Holiday Control Journal
can be used for Thanksgiving as well - just print out an extra page of the Holiday Meal page and the Shopping list page. It can keep you on track and stress free. I have used this journal several years in a row and it was just amazing how well it kept me focused. Everything I needed was in one place. All of my lists, my recipes, everything...altogether.
So run over to FlyLady.net and get your hands on the Holiday Control Journal. Print it, read it, fill it out and start Cruising!
FlyLady Holiday Control Journal
Have a fabulous week!
Kristin
I just had to add this. I just found some really nice printable cards, gift tags, calendar, etc on ETSY. IT goes right along with getting things done now to CRUISE in December. I must do a whole post on it in the morning, but I didn't want the WFMW crowd to miss this.
Click Here