I found this blog the other day,
Sh1ft.org
and they were doing "
A Day in the Life
" that was to run from New Years Eve through New Years Day. I thought it was a great way to start the year, so I joined in. I knew I wasn't doing anything exciting to ring in the New Year - I wasn't sure how exciting it would be - but realized that life really isn't all that exciting all the time! So what the heck. 24 hours, let's document it!
A Day in the Life of Kristin Corlett
10:20 pm New Years Eve 2010 - I went to CVS to get my husband another box of cold medicine.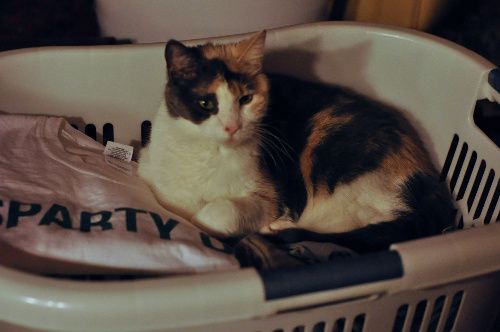 11:30pm New Years Eve 2010 - Mocha has decided that sleeping in the laundry basket of Tom's clothes is better than sleeping with the coughing man. The T-Shirt looks like it says Party - but it actually says "Sparty On." (MSU Spartans)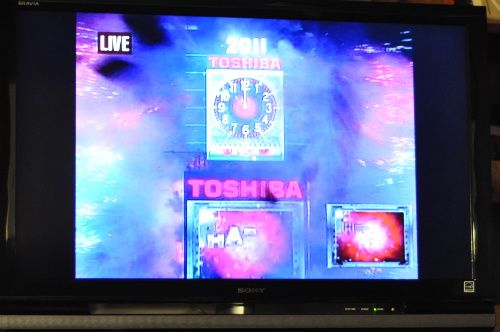 Midnight! The ball has dropped and it's 2011.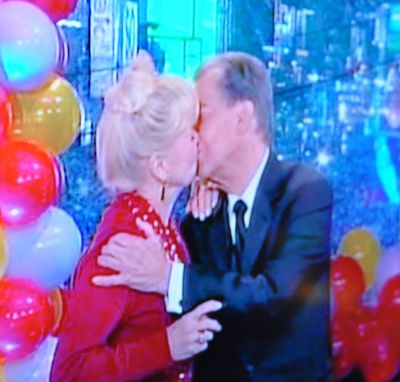 12:01 am New Years Day 2011 -- Dick Clark is kissing his wife.
1am New Years Day 2011 - I'm trying to get my journal caught up before it gets too far into the new year. I had to use Facebook, my blog and email to figure out over a months worth of missing days. I finally finished that project at 3am. I can now start the new year off without being behind in this project.
9:30 am New Years Day 2011 - My current bed. The couch is more comfortable than the guest bed (I'll get that remedied before you come to stay, Bob!) so I'm sleeping on the couch while Tom is sick. I swear, I can sleep anywhere if I have my pillow and my red plaid down blanket.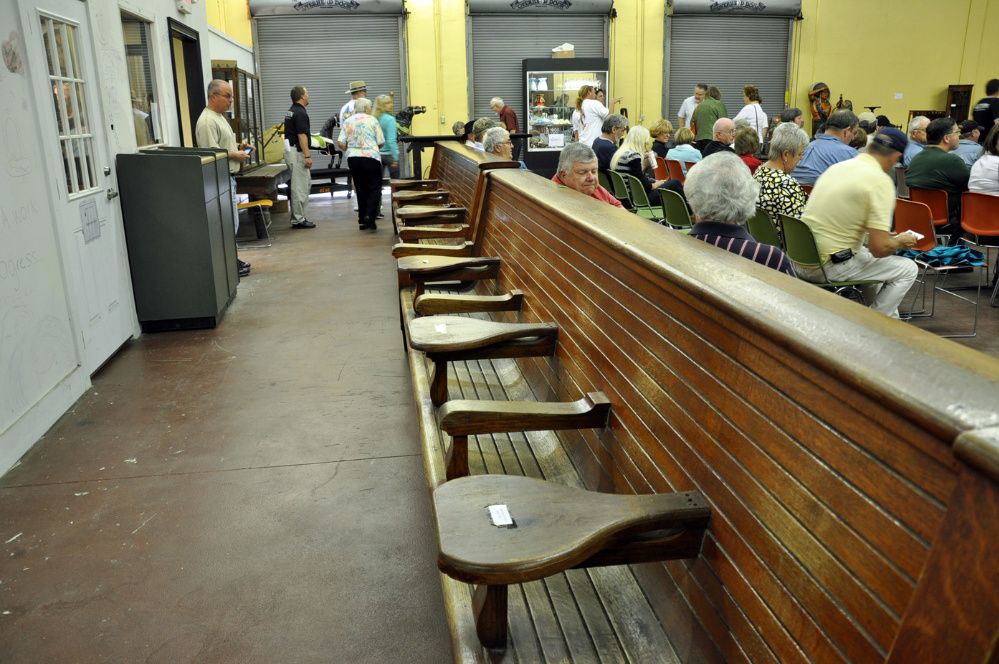 2pm New Years Day 2011 - My first auction in a few years. I loved these benches. They were quite popular and were full (even the seats that weren't facing the auctioneer) by the time the auction began.
3:15pm New Years Day 2011 - The food vendor was a local restaurant and they had a carving station of all things. This was the best auction food I've ever had. yummy.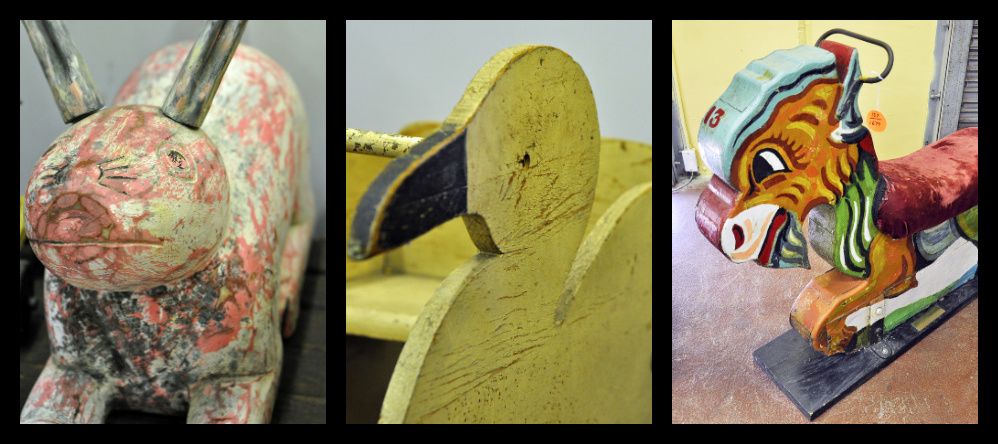 after 5pm New Years Day 2011 - These three folk art items came up for auction. The rabbit went for about $60, the little ducky rocker went for $50 and the goat went for $325.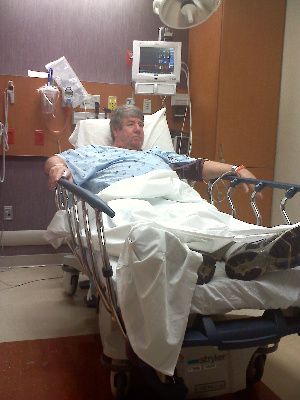 11pm New Years Day 2011 - Tom in the ER at Mayo. He has pneumonia but it's not serious enough to keep him in the hospital so we were sprung by 1 am.
The medication that Tom is taking has made a world of difference. He is feeling so much better today (Sunday the 2nd) than he has in a week. It was a great decision to go to the ER last night.
We had an eventful New Years Day. A little exciting, a little boring, a little stressful and a lot of living! Not a bad way to start the year. Now I'm going to have to disturb the cat and put that basket of laundry away.
Have a great day!
Kristin