Today in Unknown Mami's
Sundays in my City
submission she posted a belly picture.
Her belly.
Her final phrase was "I showed you mine, now show me yours."
I laughed and thought, there is no way I'm showing off my belly!
even though I knew she meant "show her my city."
But it got me thinking...do I have any belly pictures?
and I do!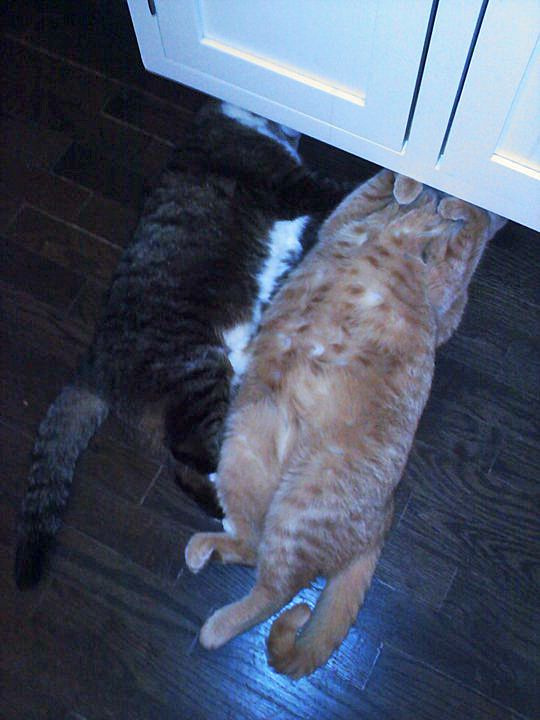 In December my mom's cats, Snuff and New Kitty, realized that their noses were chilly, so they decided to stick them right in the heat vent under the kitchen cabinet. My mom captured this moment.
Look at those bellies!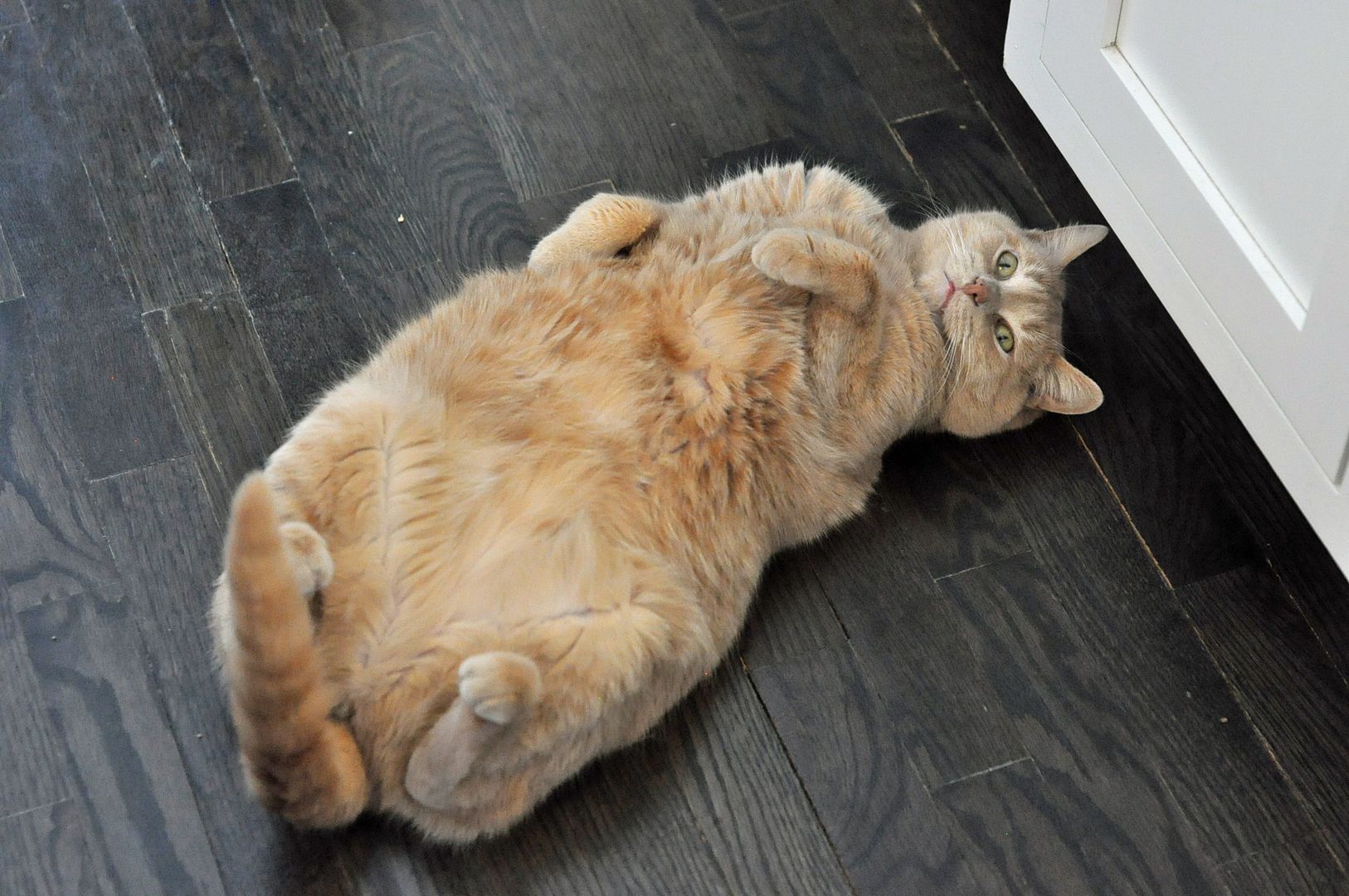 Here is New Kitty, in nearly the same spot in the kitchen, but at least you can see her furry face. She lays like this all the time.
What a hoot.
Have a great day!
Kristin