My family hails from Michigan. Nearly everyone in my family and in my husbands family still lives there. Tom and I moved to Florida about 6 years ago. I still miss Michigan a lot, but mostly I miss being with my family and the friends we've had for so many years.
The 4th of July my Aunt Jane,
who recently got married
, had a pig roast & invited everyone. Amy, Janes daughter, took some photos and sent them along to me last night. I told Amy that I'd use this as two posts, but what the heck, I'll put them all together.
Looks like they had a nice time.
This is Judy and Jan sitting on either side of my mother. I have known Judy and Jan since I was in 2nd grade. They have known each other since college, as I recall. Jack and Jan & Stan and Judy. When my parents moved to our first house, it was across the street from Stan and Judy.
Amy's husband David and my sister's husband Jim with the roasted pig.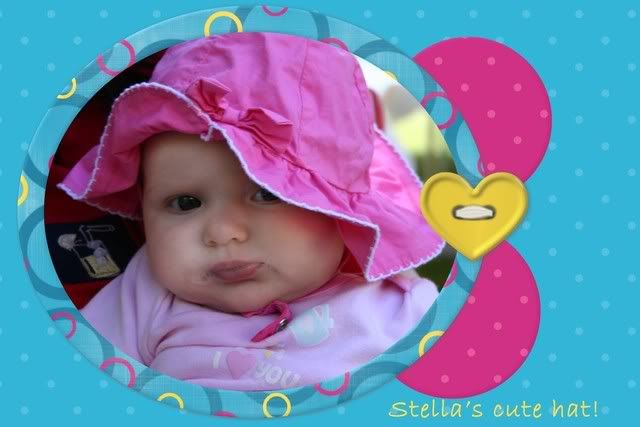 This is my niece, Stella (Jim & my sister's daughter)
Here's Judy holding Stella.
Stella's big sister is Zora. This is Zora. I love the goggles. Amy took the picture below, too. I can never get Zora to smile for me - Amy said that Zora was so excited to show off the new vest, that she is sure that's the reason she is smiling. Whatever the reason, she looks great.
Thanks Amy for the wonderful photos and for permission to post them.
Have a great day everyone!
Kristin