The day that we were leaving Bayly Farm we had breakfast, like we did the morning before, but instead of going for a walk Tom decided that he wanted to talk to the cows.
This is what was going on when we first looked outside. (you can click on any of these photos to make them larger.) The cows were just hanging out, eating the luscious grass and mooing every so often.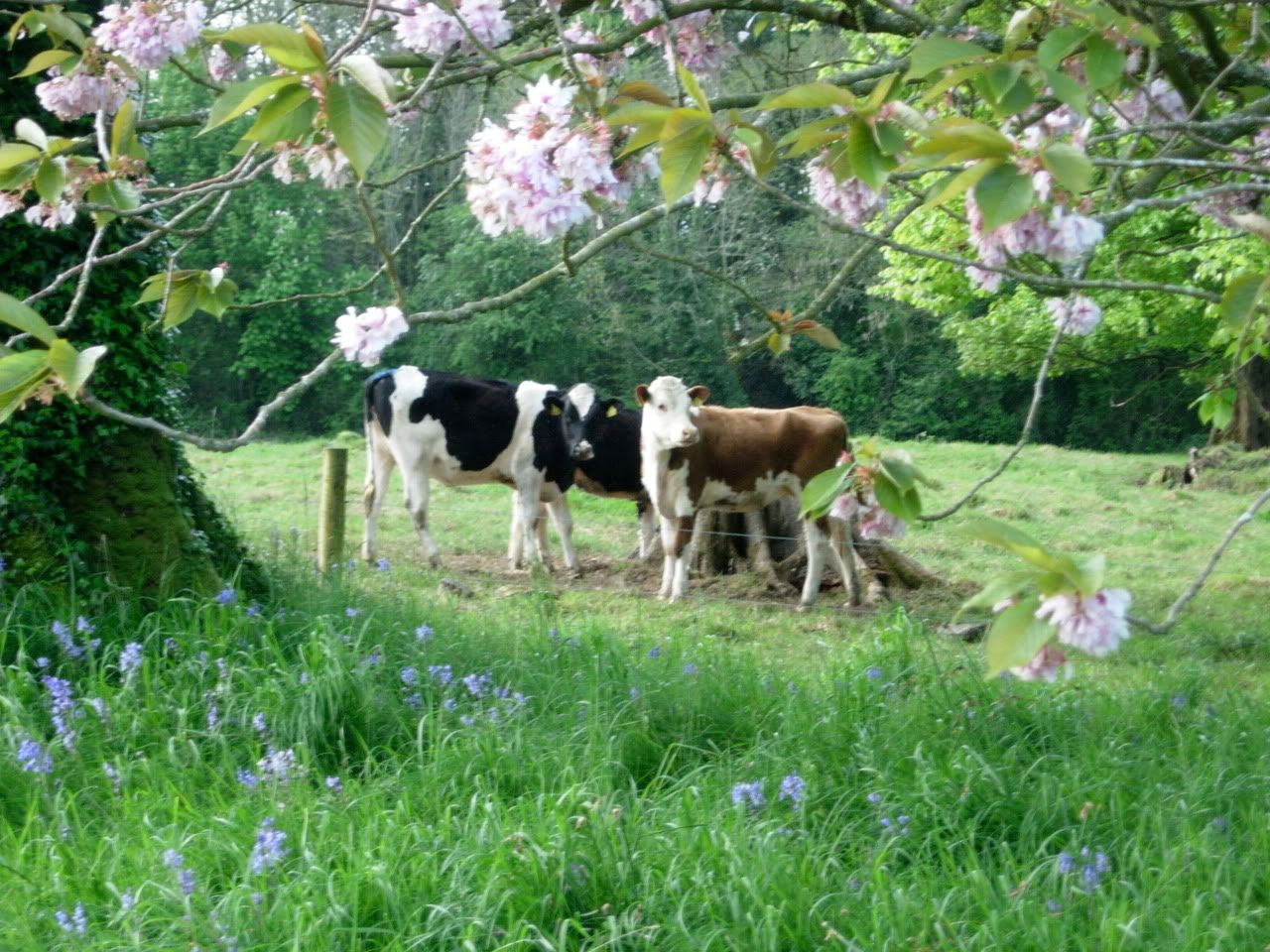 These two were the first to notice Tom standing at the gate talking to them.
This hardly looks like a real photo. The flowering trees, the flowering grass, the vined tree, the two perfectly posed cows in the gorgeous green pasture. I may have to frame this one. Anyway, these two lovelies starting calling their friends.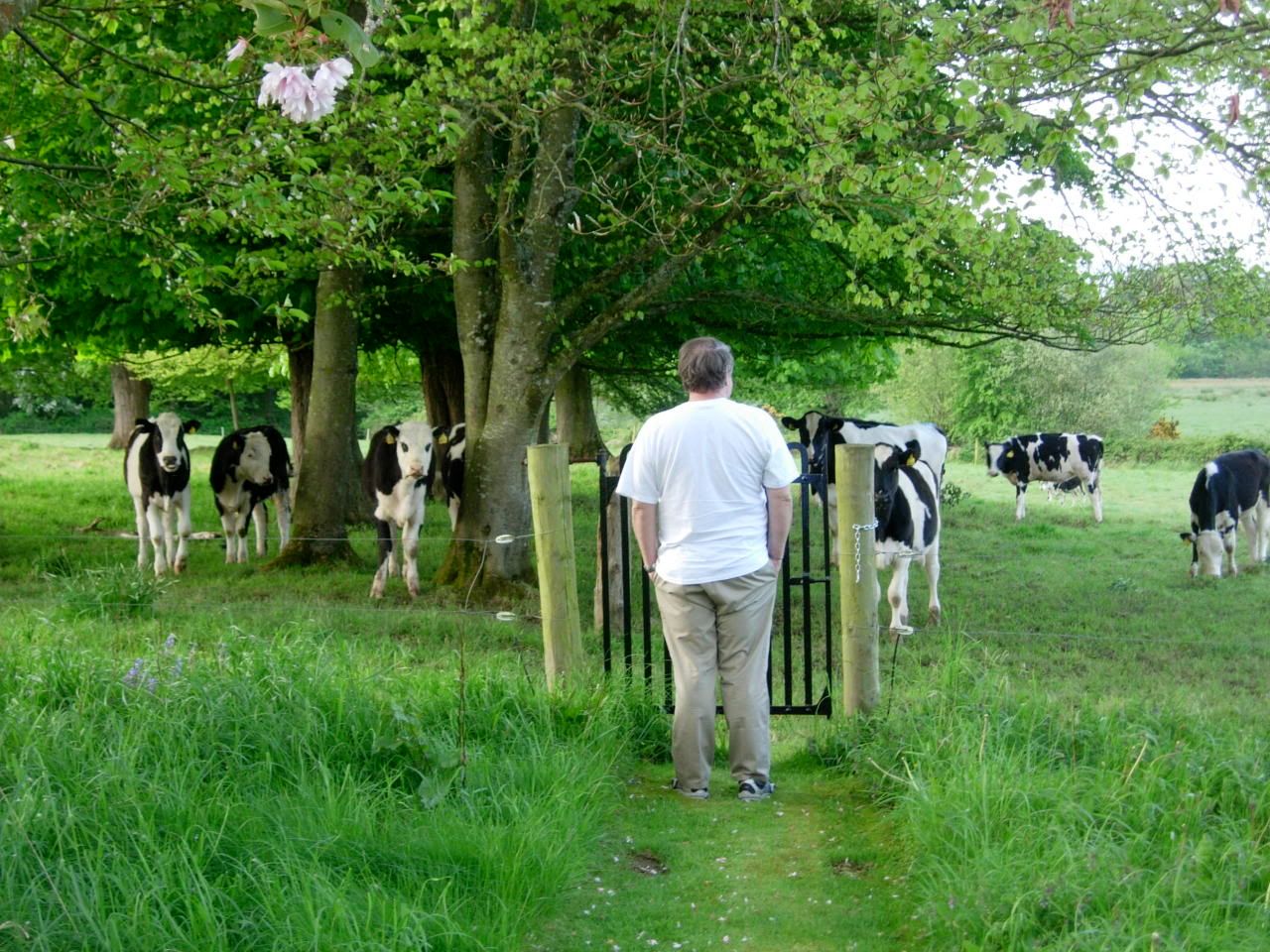 I had forgotten that cows love to come see the people. It's been a long time since I've been on a farm, but Tom was so excited to call the cows over to them. We had one cow in the back of the pack that was just mooing like crazy and literally running to the gate.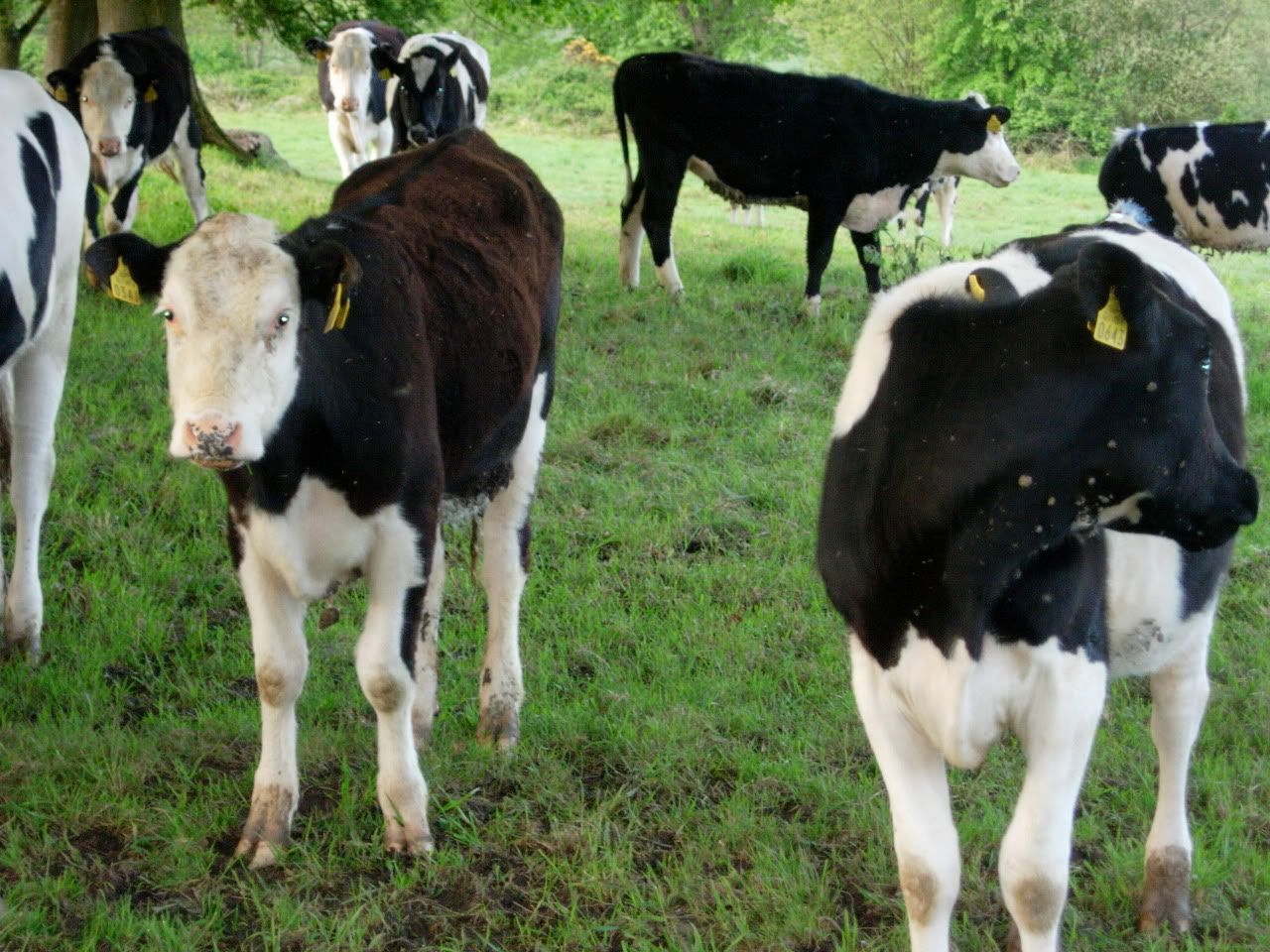 Some of the girls really wanted to have their pictures taken and some would do anything to hide their eyes.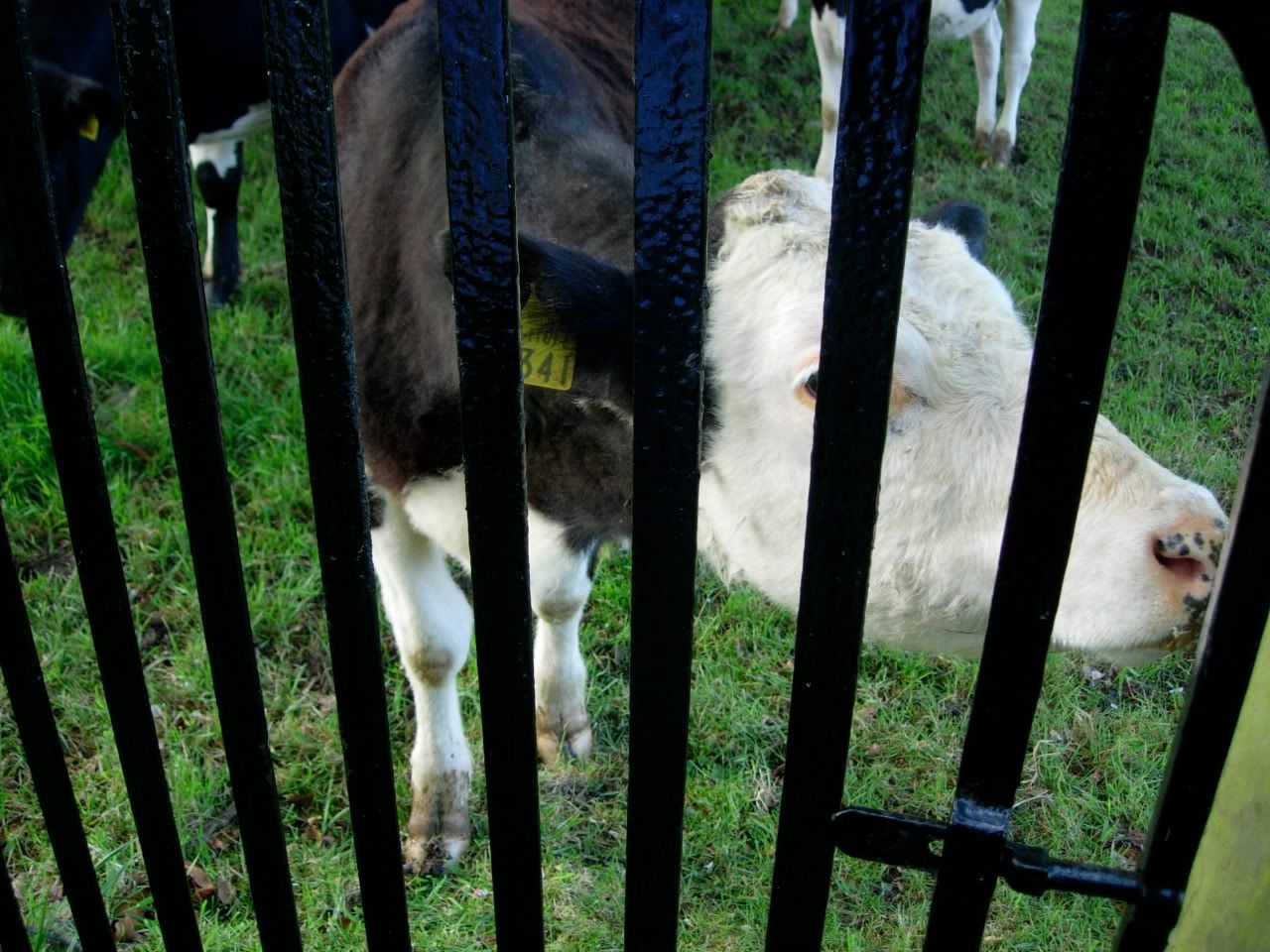 This is the one who was running to greet us. She wanted a front row seat.
Pretty soon all of the cows were at the fence. They were all trying to be in the front row, pushing and shoving to be the closest ones to us. It wasn't scary or chaotic, they were mostly just shuffling, snorting and mooing. Then a few of them lost interest and started eating the long grasses.
While some had lost interest, this one was totally fascinated with us. She stayed by the fence longer than her friends, after we said goodbye and walked away.
Such a fun morning on the farm.
Kristin