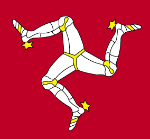 Jumping forward to then end of my trip overseas - I want to show off pictures of some friends I met when I was on the Isle of Man.
Let me give you a little background.
I joined a Facebook group called "I have a Manx name" - which means that I have a last name that comes directly from the Isle of Man. C's, K's and Q's are the most popular first letters. Here's some interesting info I found about my last name - Corlett -
here
.
1986 telephone
directory
1881 census
ranking
1
Kelly
1
2
Corlett
4
3
Quayle
2
4
Moore
7
5
Cain (Caine was 47)
3
6
Christian
5
7
Kneale
18


I have never met another Corlett that wasn't a family member, so finding out that there is a place where my name is popular - VERY popular - was really kind of cool! Second most popular last name in 1986? as Steve Martin said in
The Jerk
... I'm somebody!
So I joined the Facebook group and within a day I had a message from a girl named Kelly Corlett and she wanted to be my friend. She also lived on the Isle of Man.
LIVED THERE!
It was so weird.
I friended her. We chatted. I looked at photos of the Isle of Man that she took. I asked her about the weather. Then I told her we were coming to visit :) She said she'd love to meet us.
And we did.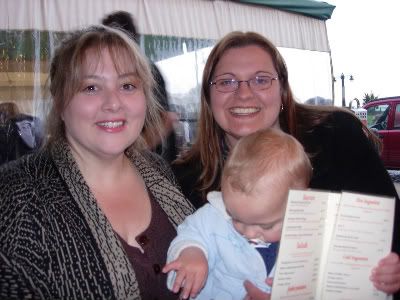 It rained all day, so take that into consideration when looking at these photos LOL That's Me in the stripey sweater, Kelly and her son Miles.
Kelly's two lovely boys, Brody and Daniel.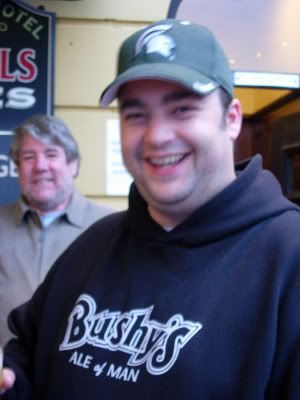 This is Ian and in the background is Tom. Ian is Kelly's and Tom is mine...if we are claiming them :)
What do you think?
Do you think we look like long lost relatives??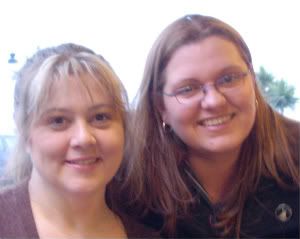 Kelly, it was so much fun to meet you. Thanks so much for coming out on a rainy, cold day after spending the entire day being a social director for your other visitor! It was amazing to meet you online and a few weeks later see you in person! I have a funny feeling that we're going to be friends for a very long time. Very.
Kristin