This is the second half of our drive from Bayly Farm in Nenagh, Ireland to the Bunratty Castle near Lake Shannon. You can click on any of the pictures to make them larger.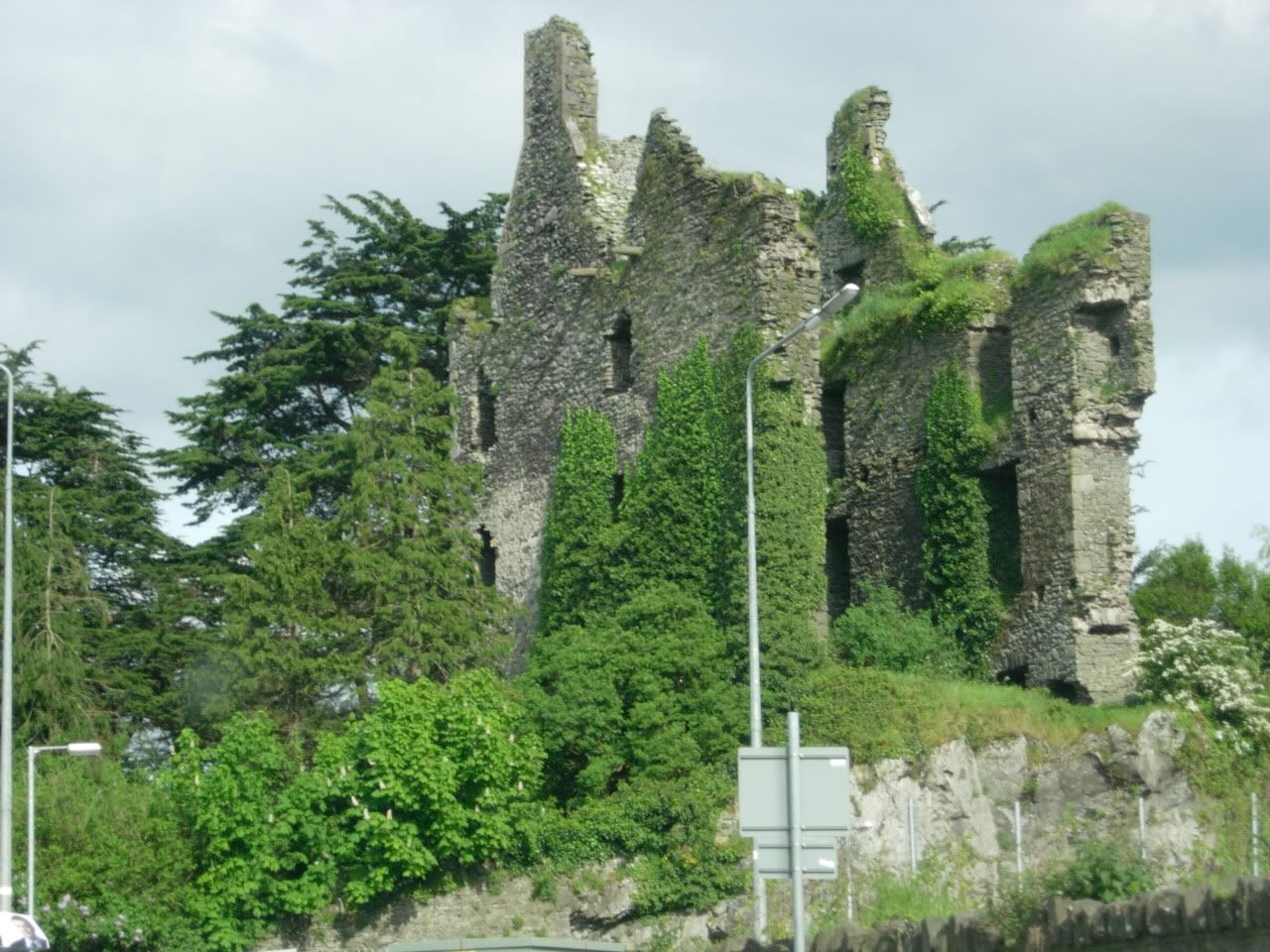 I just loved this ruin. I was in the car snapping pictures like crazy while we were driving by. There were no other walls or buildings - just these two. I can only imagine what the building used to look like. Well, no matter, I think it is beautiful in this state.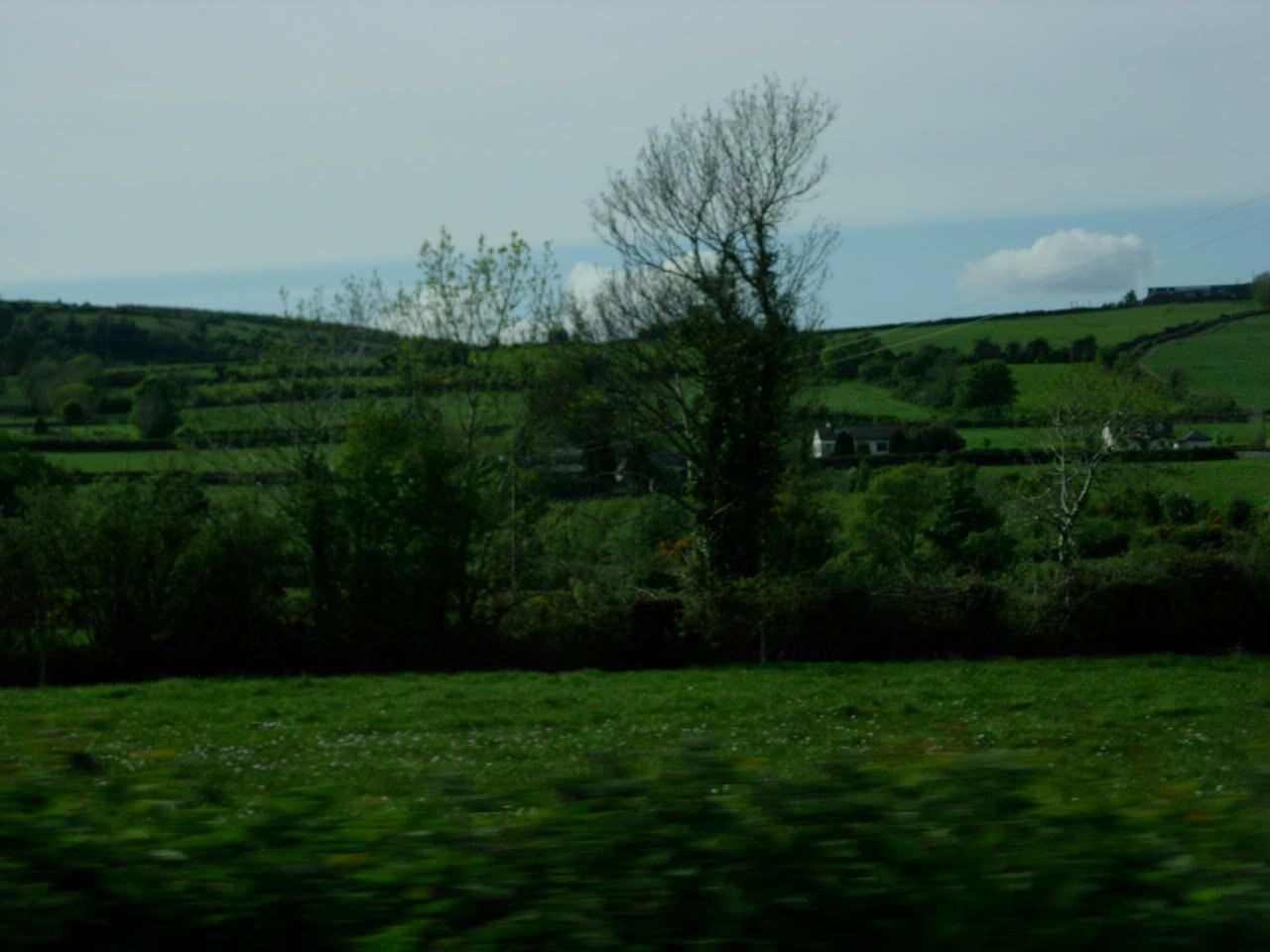 The countryside. Goodness, it's gorgeous.
The two cars in tandem drove to Lake Shannon. We just wanted to see it. The sign for a lake side walk, had us driving down this little neighborhood. This house was just so nicely landscaped. There were a bunch of homes in this area that looked a lot alike, but I liked this one best.
The parking lot to the lake said it was closed, so we just parked on the street and started out on our little hike. It was probably only a half mile on this very well worn path to the lake. We passed moms with strollers, joggers, families and kids playing in the surrounding woods. So it was certainly not closed...I guess it was just the parking lot. When we popped up at the top of the ridge, this was our view of Lake Shannon. It was actually very hard to see the water - almost all that you see is mud. Lake Shannon is tidal, so when the ocean is at high tide, the water rises in the lake. Pretty cool! We were obviously at low tide.
Tom went down to investigate the footprints we saw in the mud. We just couldn't imagine someone walking across the lake like that! Sure enough - an adult and a child walked across the lake in the mud.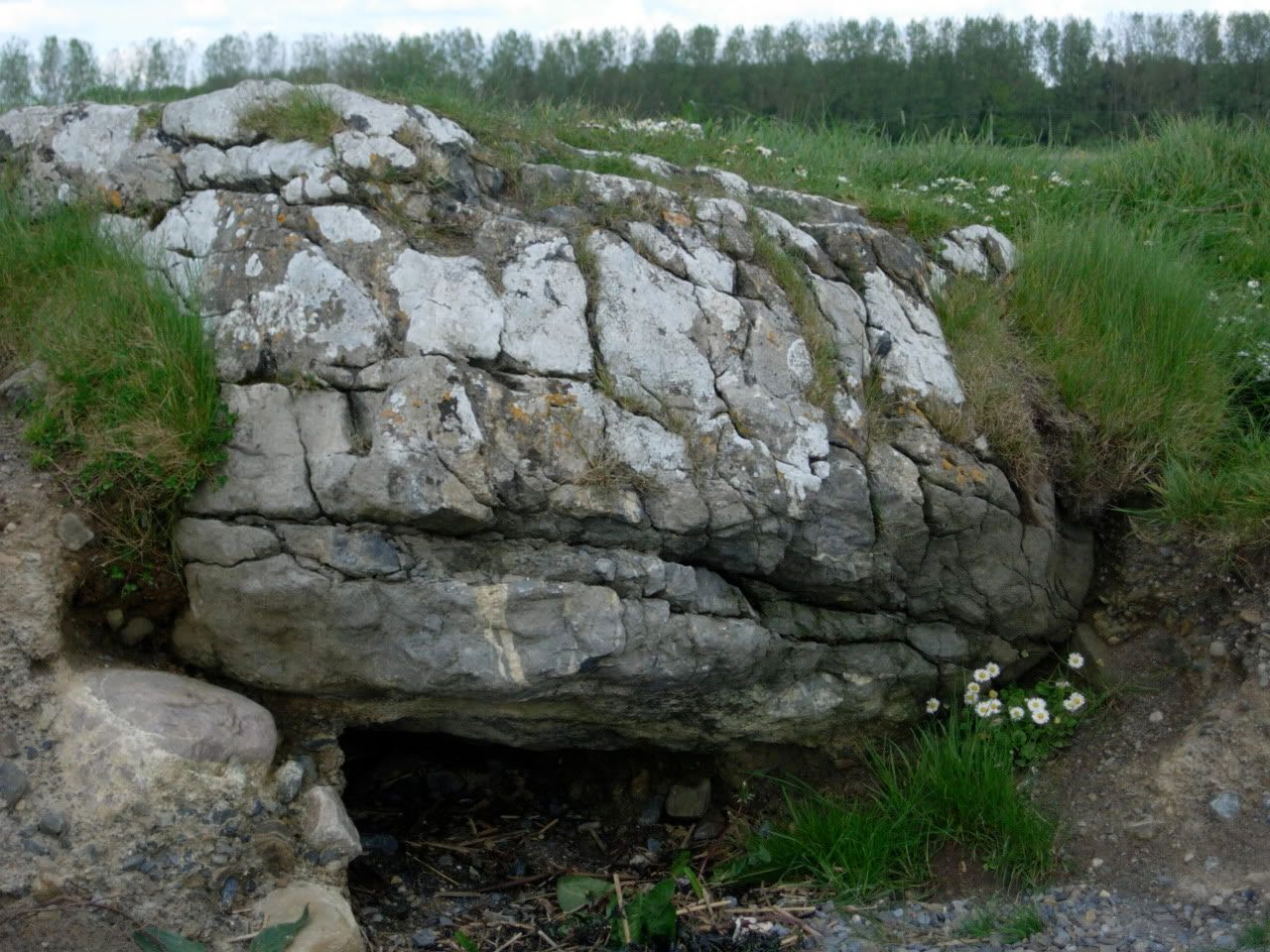 We hadn't seen any cliffs along the ocean side of Ireland because we hadn't gotten there yet - so I took this picture of a large rock on the coastline of the lake. I hunkered way down to make it look giant :)
My sister Alison took this photo of Durty Nellys and Bunratty Castle.
Durty Nellys is a bar that's been around since 1690. I'd say that's a well established icon. Bunratty Castle, in it's present form, was completed in 1425.
It's a pretty compact castle, but it has been turned into a real tourist attraction with the addition of a folk park. I guess you can see craftsmen working, tour the castle, tour the home that was built in the early 1800's that was much more modern than the castle, and also tour all of the outbuildings and gardens of the castle.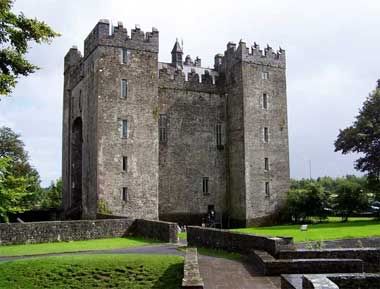 We didn't tour the castle or the grounds because it was pretty pricey. (Too pricey!) So I peeked in through a few of the gates and snapped some photos. Those will be coming along after I talk about lunch!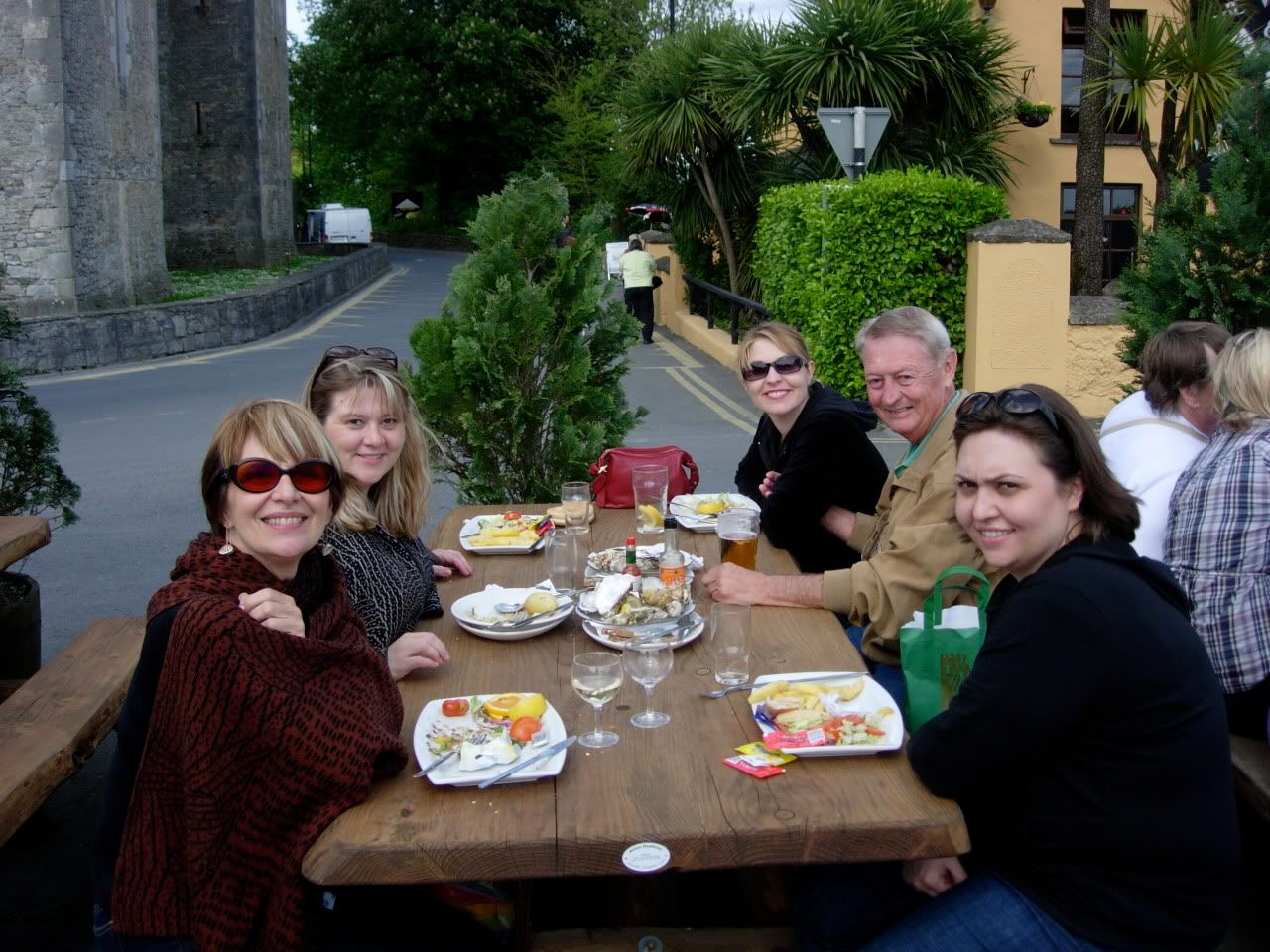 Lunch at Durty Nellys. My Dad and Mom had raw oysters. I'm not a fan, but I guess they were really good. We also had Fish and Chips, Hamburgers and lots of fries. I think everything was served with fries. Tom took this picture, and so here's the close up of when I took the photo so Tom could get in it. :)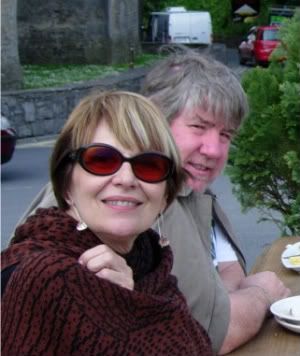 Here's one of the little houses on the grounds of Bunratty Castle. I thought it was just adorable!
Here's the map of the castle and the surrounding areas.
I love these signs. I can't begin to pronounce any of it, but I love them :)
This wall was running the length of the castle. I just loved the plants that were growing and flowering in the wall. It was a commmon sight in Ireland, but in this instance, I wasn't zooming by it in a car!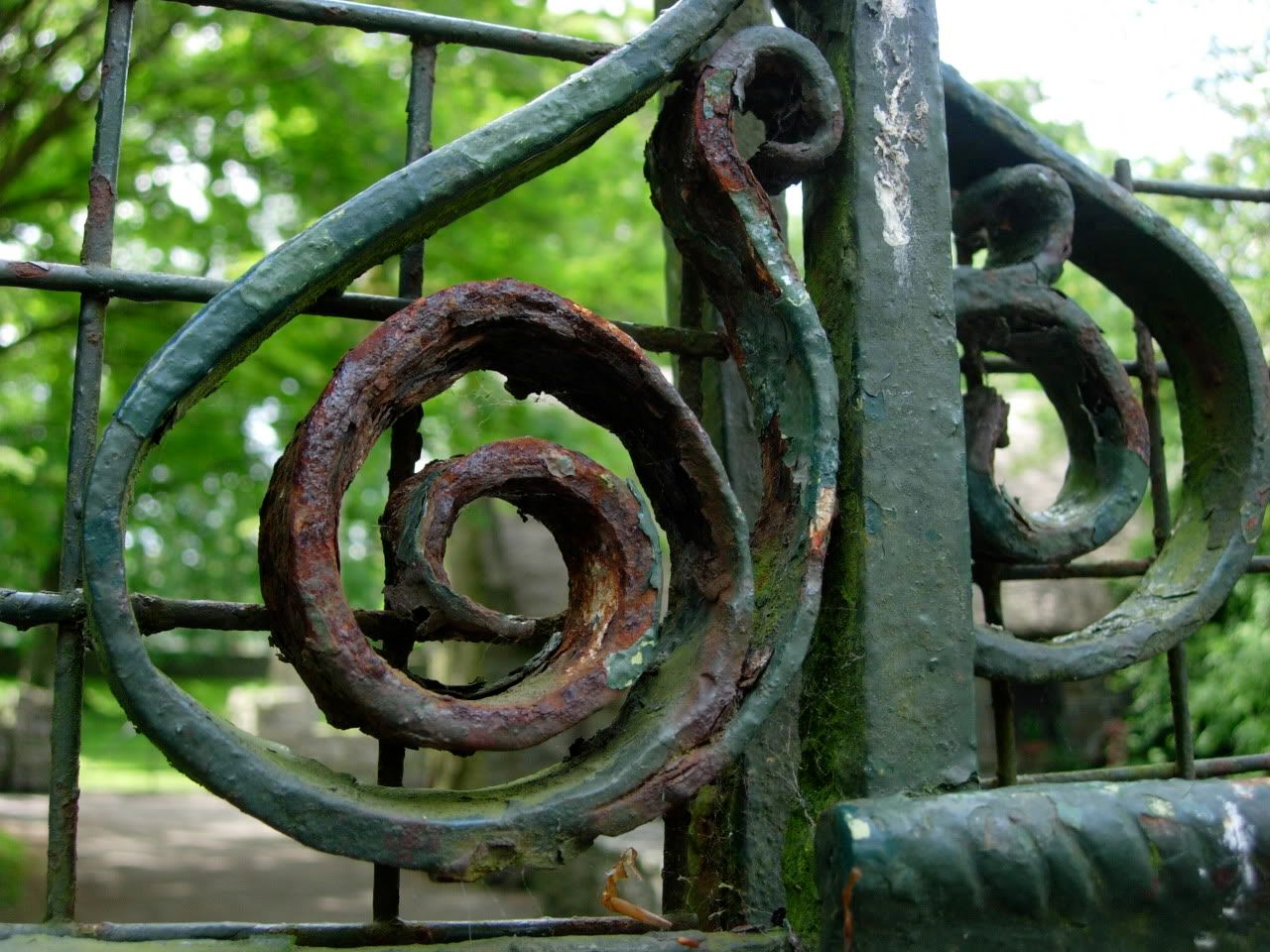 This was the iron detail of one of the gates. I know the gate isn't particularly old, certainly not 1400's or anything, but the details were gorgeous.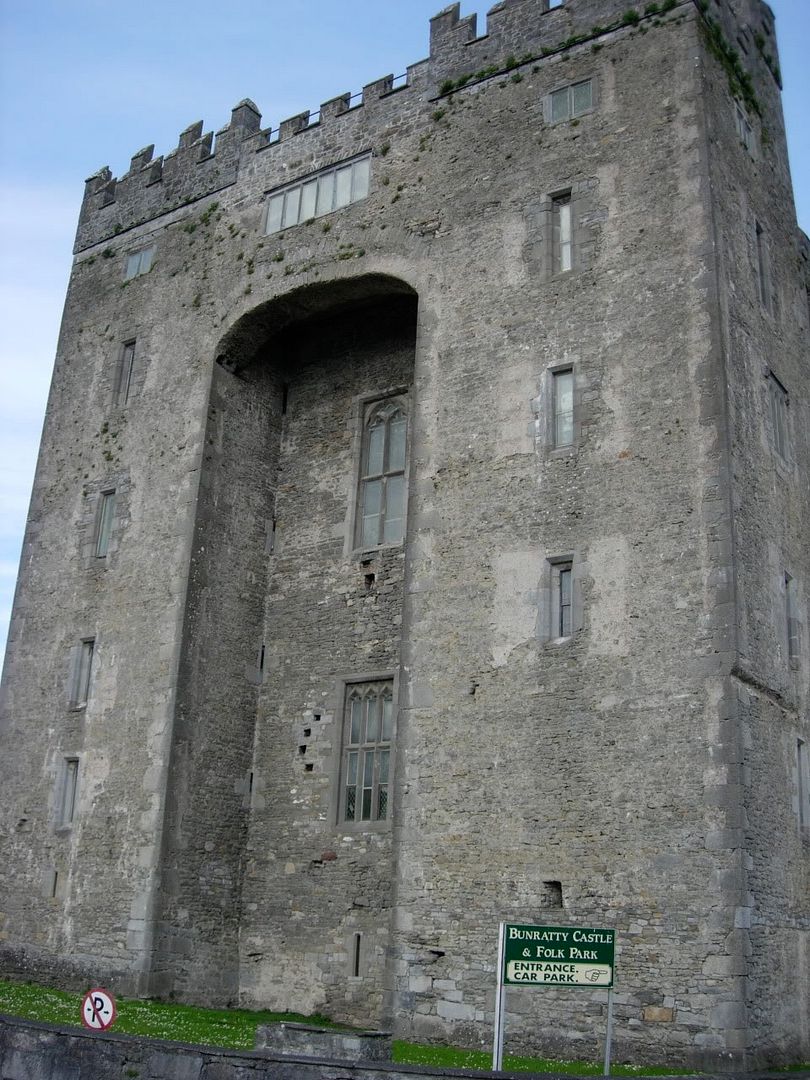 This was my final shot of the castle. I just needed one more shot!
I was a little bummed that we didn't get to wander around this castle, but I kept reminding myself that there would be other castles to wander through that wouldn't be so costly to go through. I would find out later, that this would indeed be the case. I got to wander through a fort and a castle in the days coming.
Thanks for coming with me on our travels. It's a pleasure to have you along.
Kristin