Last week I posted some of the postcards I got from Ireland and the Isle of Man and Marie from Cpaphil Vintage Postcards contacted me and asked me to join her
Postcard Friendship Friday
(PFF for short). People show off their postcards, stamps, mailboxes and anything that relates to postcards. Sounds like fun! This week Marie is showing off a new stamp that France has debuted that is actually chocolate scented. (Marie lives in France, so she's kind of got an edge to getting those stamps.) Sounds very intriguing.
When Tom and I lived in Coldwater, MI., we used to go to a lot of auctions and estate sales. One of the things that I always bid on, but never got were books of old postcards. They always were bid up far to high for my blood. Some of the books would go for a hundred dollars or more. But this one day near the end of the sale, a book of postcards went up for auction. I think it had gotten lost in all of the stuff and I got lucky. I pounced and got about 70 postcards for $35. That was a great deal at the time.
I think most of these cards that I received were all from the same family and most of them are from the 1940s.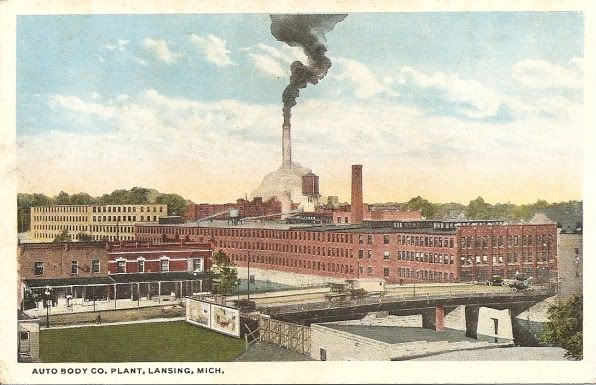 Lansing Auto Body
With all of the talk about the car industry, I thought I'd show off a few of the postcards I found in that book I was talking about. You can click on any of the pictures to view them larger.
Here's the General Motors Building in Detroit.
and here's the back of that card. I loved that he typed this postcard. What fun. He even had to turn the card and put it back into the typewriter to type the extra on the side.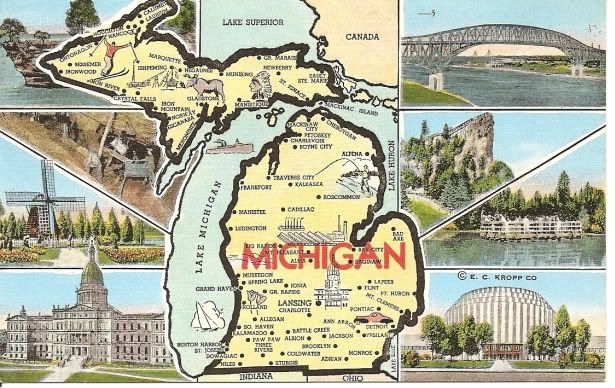 Here's the place I was born and raised. Right there near the middle of the mitten is Lansing. That's where I grew up.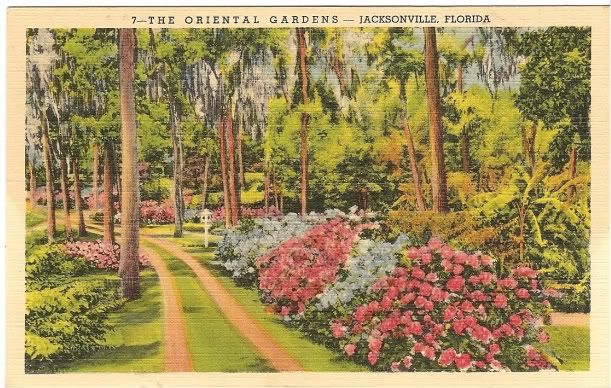 The Oriental Gardens in Jacksonville, FL
and this is the town where I live now :) I also found it in the postcards from that auction.
Thanks for taking a little postcard tour with me and don't forget to go on over to the
PFF
page to see more.
Kristin