On day two of our Ireland adventure we decided to take our chances again on the wide open roads of Ireland and take a trip to Lough Derg (a nearby lake), a lovely lakeside town called Killaloe and then a little further drive to Bunratty Castle outside of Limerick.
Come. Take a look!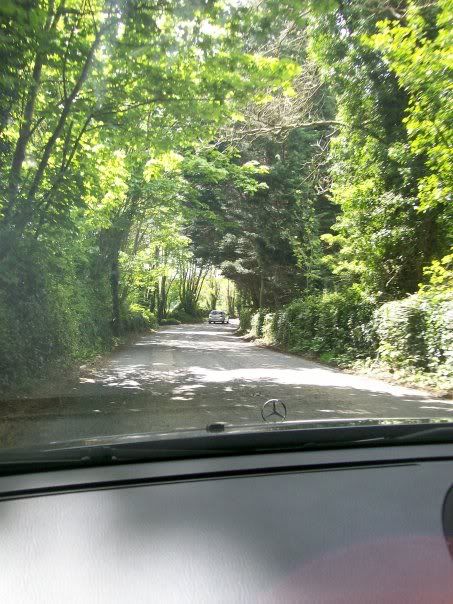 First off - let me show you the wide open roads of Ireland. I never did get a picture of the roads because as we all said - we were white knuckling it most of the time. My sister took this picture from their rental car. Notice the hedges? No shoulder of the road? Most of the time there was a nice stone wall that served as a barrier on the side of the road.
Alison took this photo, too. This is of a church and cemetery along the shores of Lough Derg, which is a lake near Nenagh, Ireland. The photo below is of the same lake, just a wider view. It was a gorgeous area.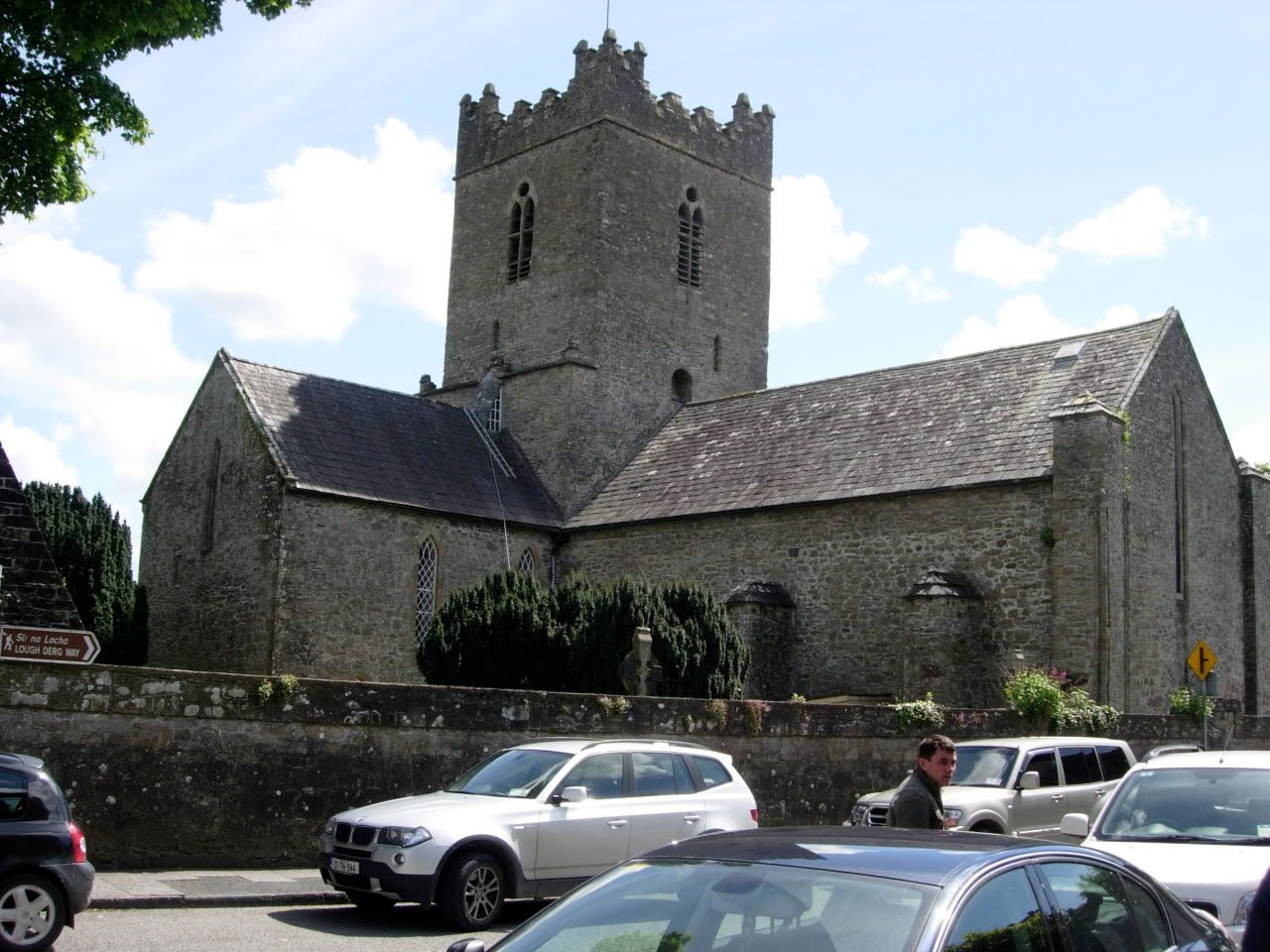 This was a church that we found along the way. We were stopped in traffic, or asking someone for directions or something when I snapped this photo.
The B&B owners told us to go into a little town called Killaloe (kill - a - lou) on our way to Bunratty Castle. They said that there was a beautiful bridge and a little market that we might like to see. The traffic was a mess and we ended up losing my parents and sisters - they drove on to the castle, but Tom and I managed to make our way into the little town. The very first thing we saw was this table of fudge. Oh My Goodness. I'd never seen such big blocks of it before. IT smelled absolutely divine. Since I'm a diabetic, the best I could do was take a picture. :) If you want to drool a little, click on the photo to get a larger view of the goodies.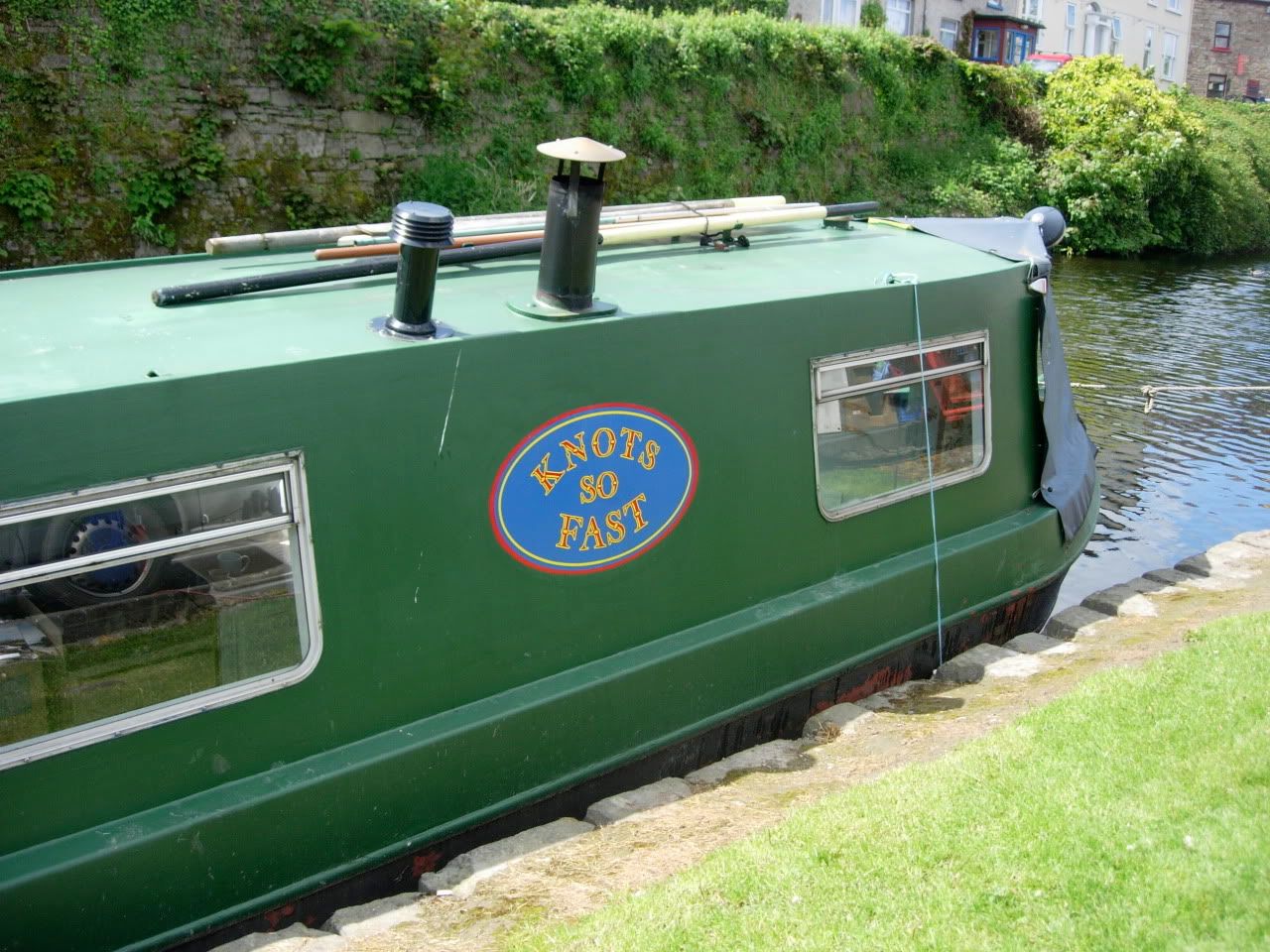 This was the tiny barge that was sitting in the water right next to the market. I thought the name of the vessel was a hoot. (Knots so Fast) This is only half of the barge, but the old man running it wasn't too pleased about having his photo taken.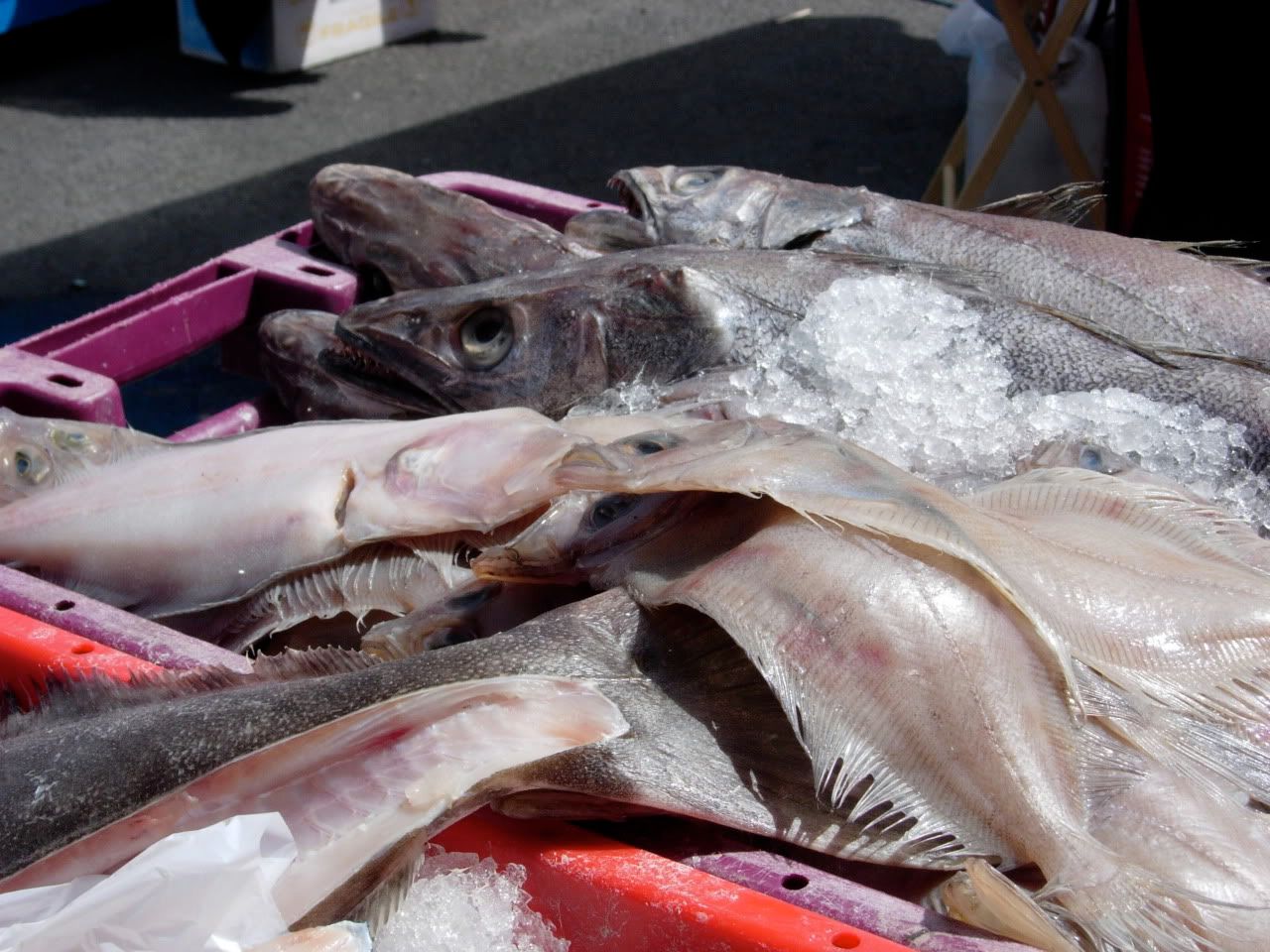 The people at the market were selling fish, fudge, cheese, bacon, sausages, spices, herbs and a few other delicious foods. The fish looked really interesting.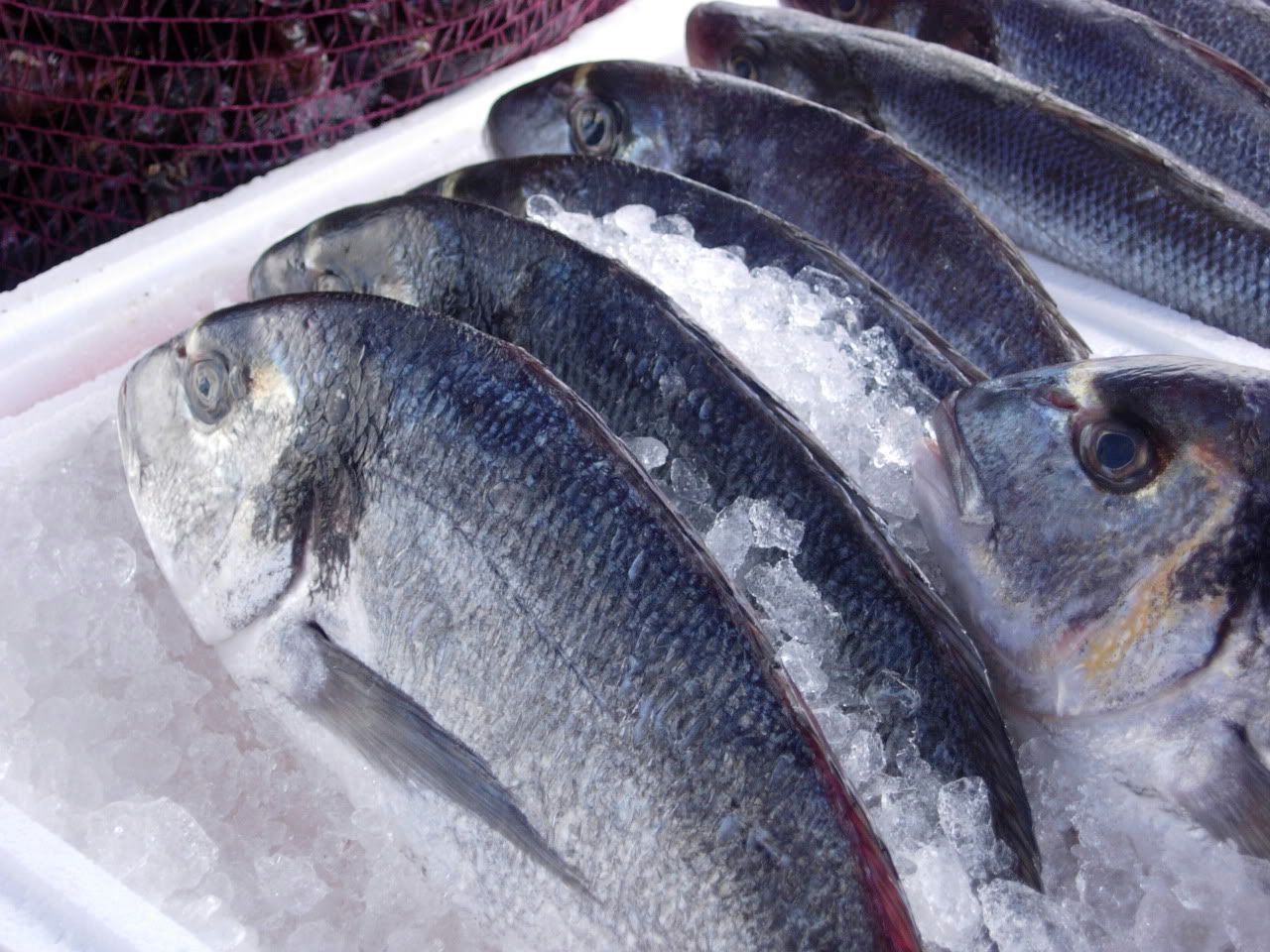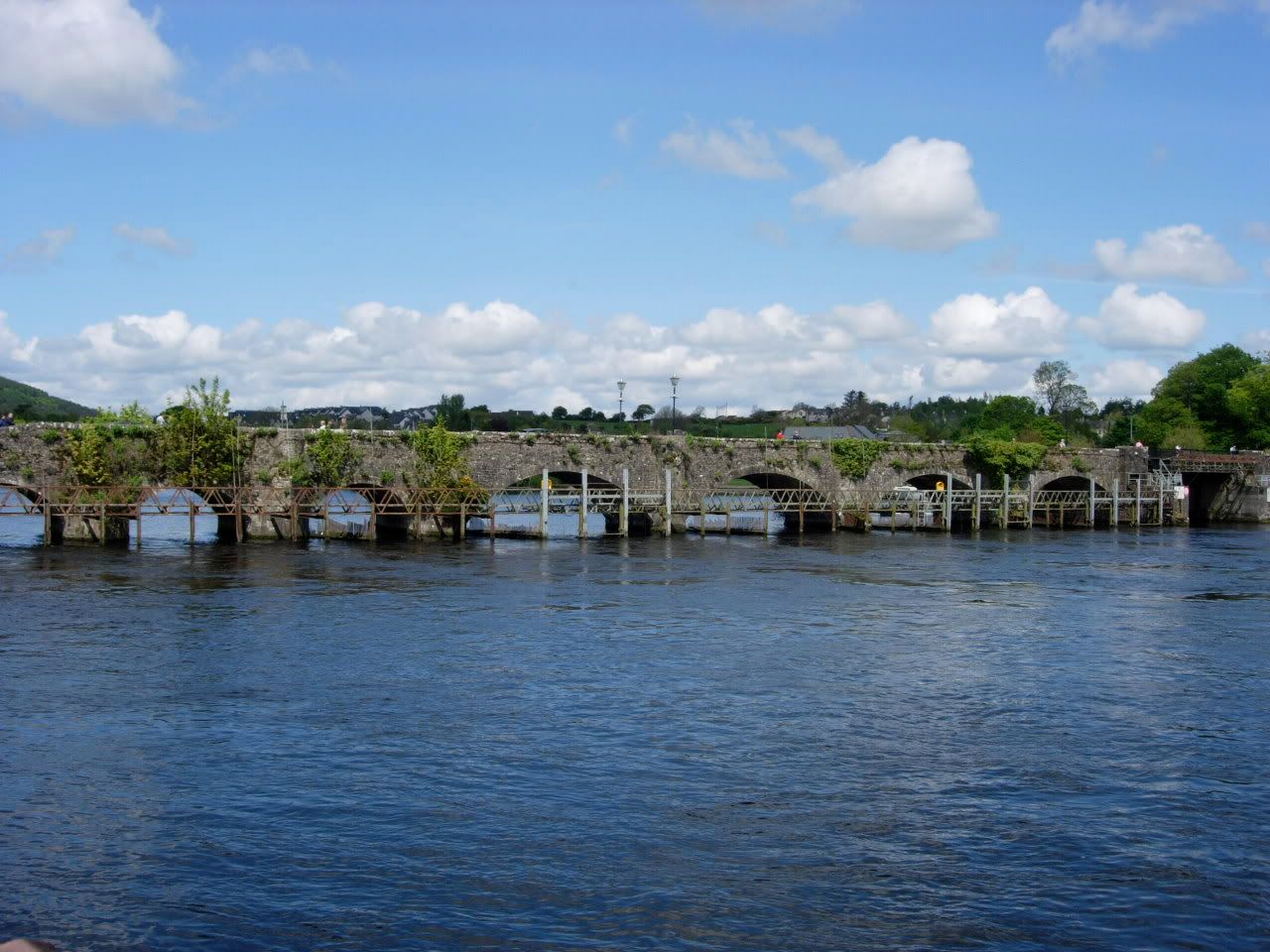 This is the gorgeous Killaloe Bridge. This bridge was the cause of the traffic jam I mentioned earlier. It's just wide enough for one car - so the traffic lights at either end hold everyone back while one side goes over the bridge, then lets the other side go. It was worth the wait though - I loved this little piece of Ireland.
The next post - hopefully I will get that up this evening - will be the photos from Bunratty Castle and Lake Shannon.
Kristin