Yesterday I talked about the Kinsale walking tour. It was because of that tour and the man shown below, who sent us on our adventure.
Don told the walking tour group about Fort Charles, that I talked about yesterday and he told us about the Old Head of Kinsale. I'm so glad that we took his advice and saw these two places.
This is one of the tidal areas. The Island is very high in some places and as you can see here, very low. The wind was blowing like mad and it was quite chilly. I had on a long sleeved shirt, a thin thermal shirt and a heavy sweater. I had a scarf and gloves in the car with me, too.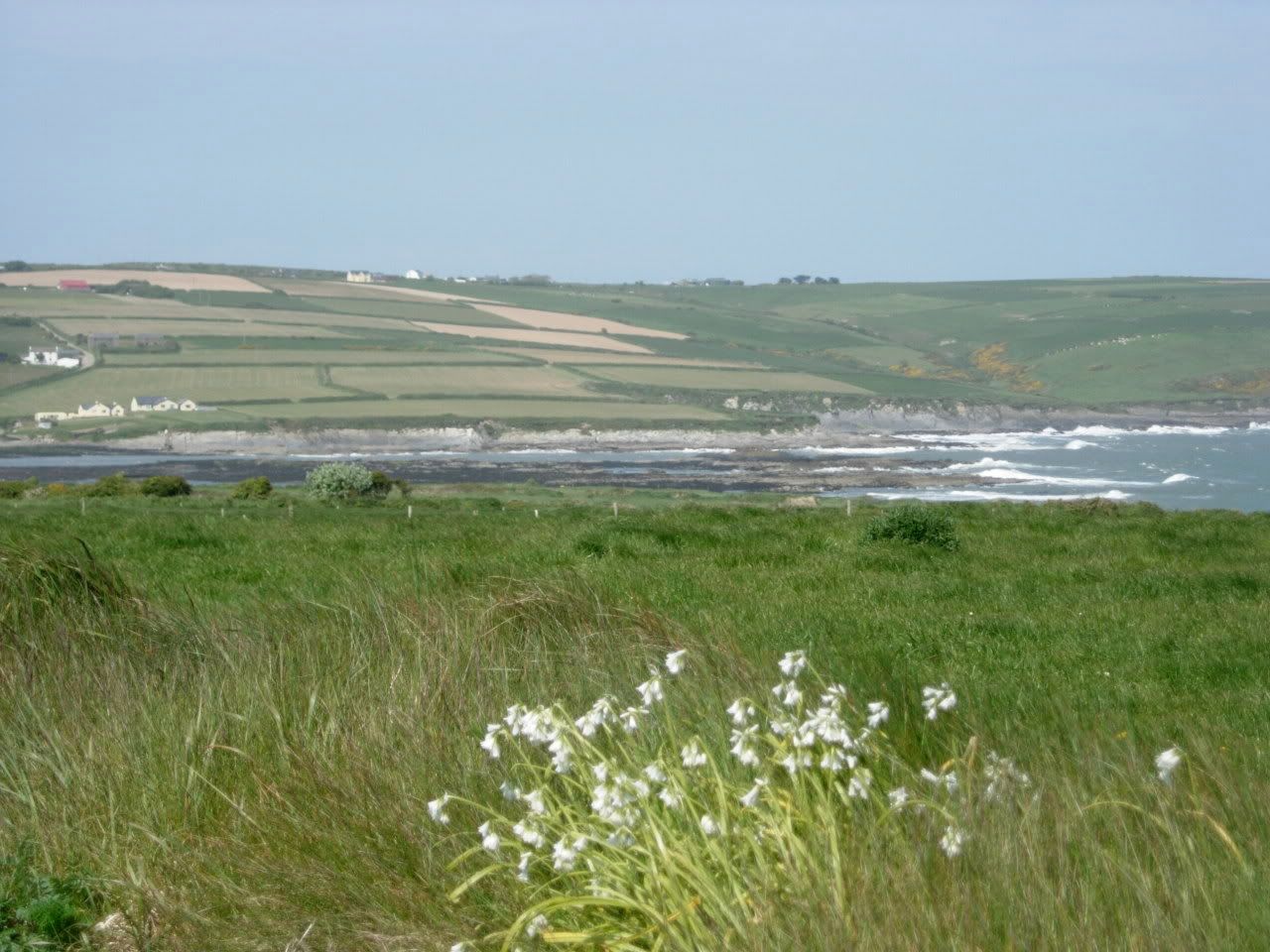 Just some more pretty views on our drive.
I can't remember where we found this - it might have been near the tower house - but it was definitely on our way to the Old Head. I was feeling quite smug that I'd heard of that pirate before :)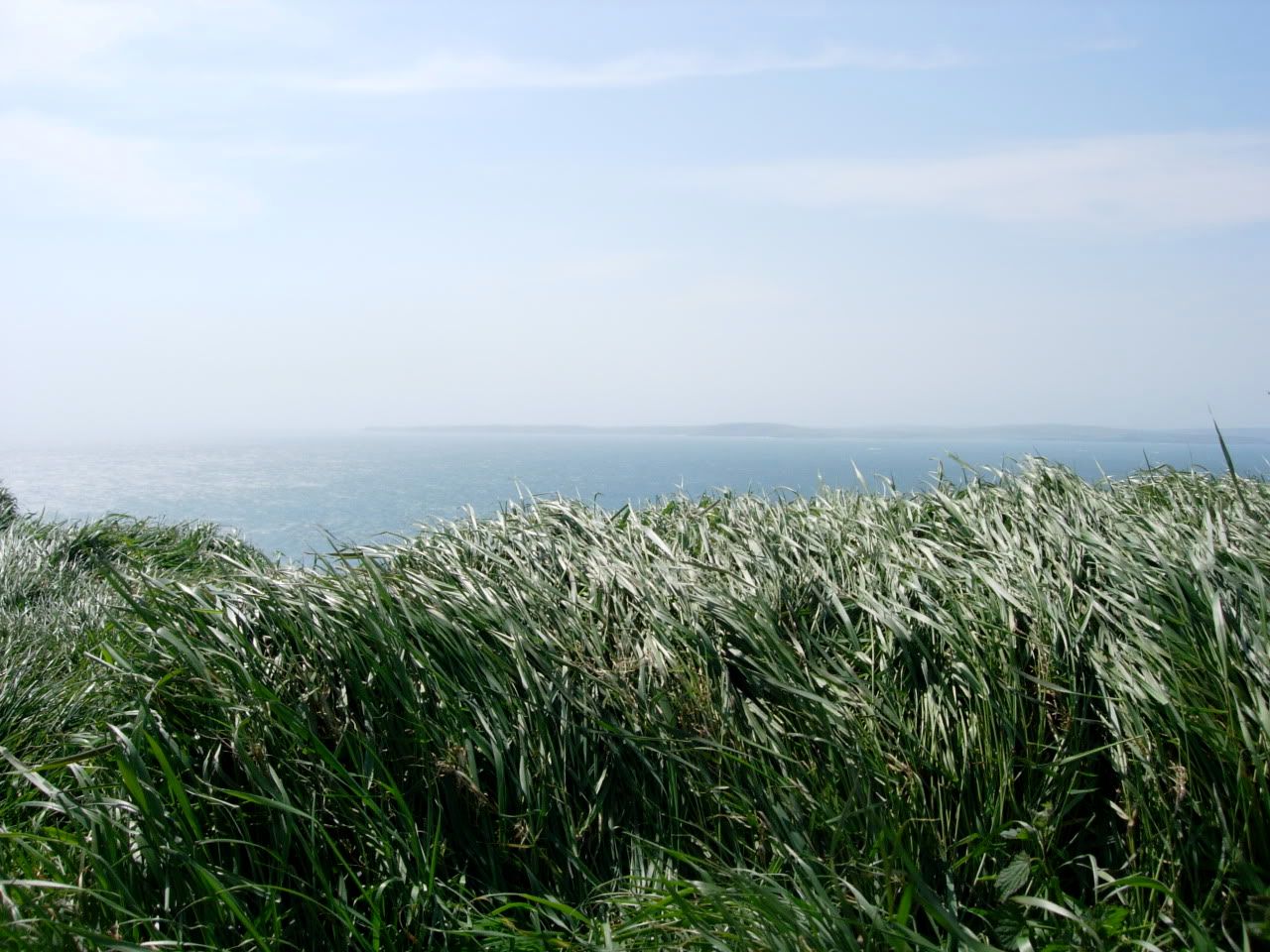 This is where we had to park on the one lane road, while a whole group of cars going the opposite direction had the right of way. This grass was truly gorgeous and was so bright in the sunshine.
I didn't realize how crooked this photo was until I got it on the page. Ooops. This is a tower house of some description . I actually walked into it and looked around. It's quite small, but very tall.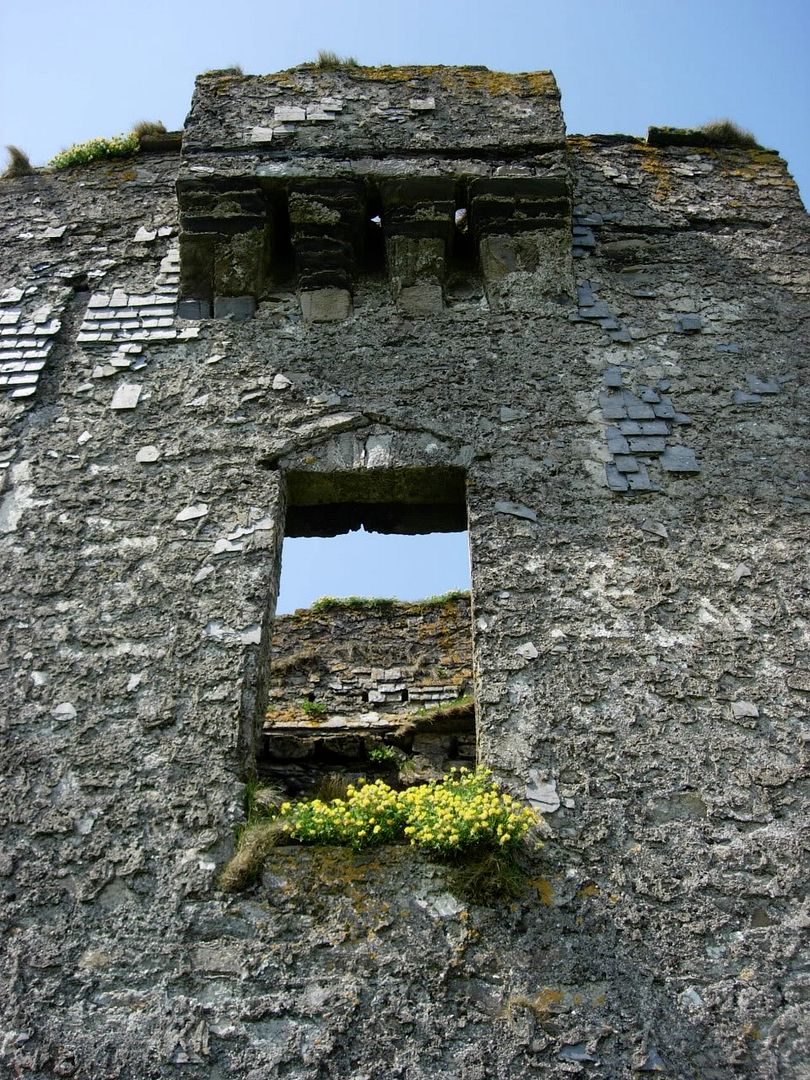 I really liked the window ledge with the natural windowbox of flowers. I think the structure above the window is a balcony - probably to see if anyone was coming :)
This tower also is the home to the Lusitania Memorial. The Lusitania was torpedoed by a German Submarine and sank right here, the Old Head Kinsale, May 7th, 1915.
If you click on this photo to see the larger version, you might be able to imagine seeing a lighthouse way off in the distance. It's off to the right. This is the official Old Head. It's now a private golf course, so we weren't able to get any closer than this.
This is an overhead view of the old Head. I got it from Google Images.
I know, I've just bombarded this blog with my travel photos. We've just got a few more days -- the next stop is the Isle of Man. Ooooh, I can't wait to talk about it.
Hope your weekend is going just swimmingly :)
Kristin