Here we are, still in Kinsale, Ireland. My Father, Sister (Alison), Tom and I all went on a walking tour of Kinsale. It was an organized tour and when we started I realized that the tour was actually a history tour with very little walking. I enjoyed it quite a bit, even if it was SO windy! A very very cold wind.
Here are some sights I saw along the way.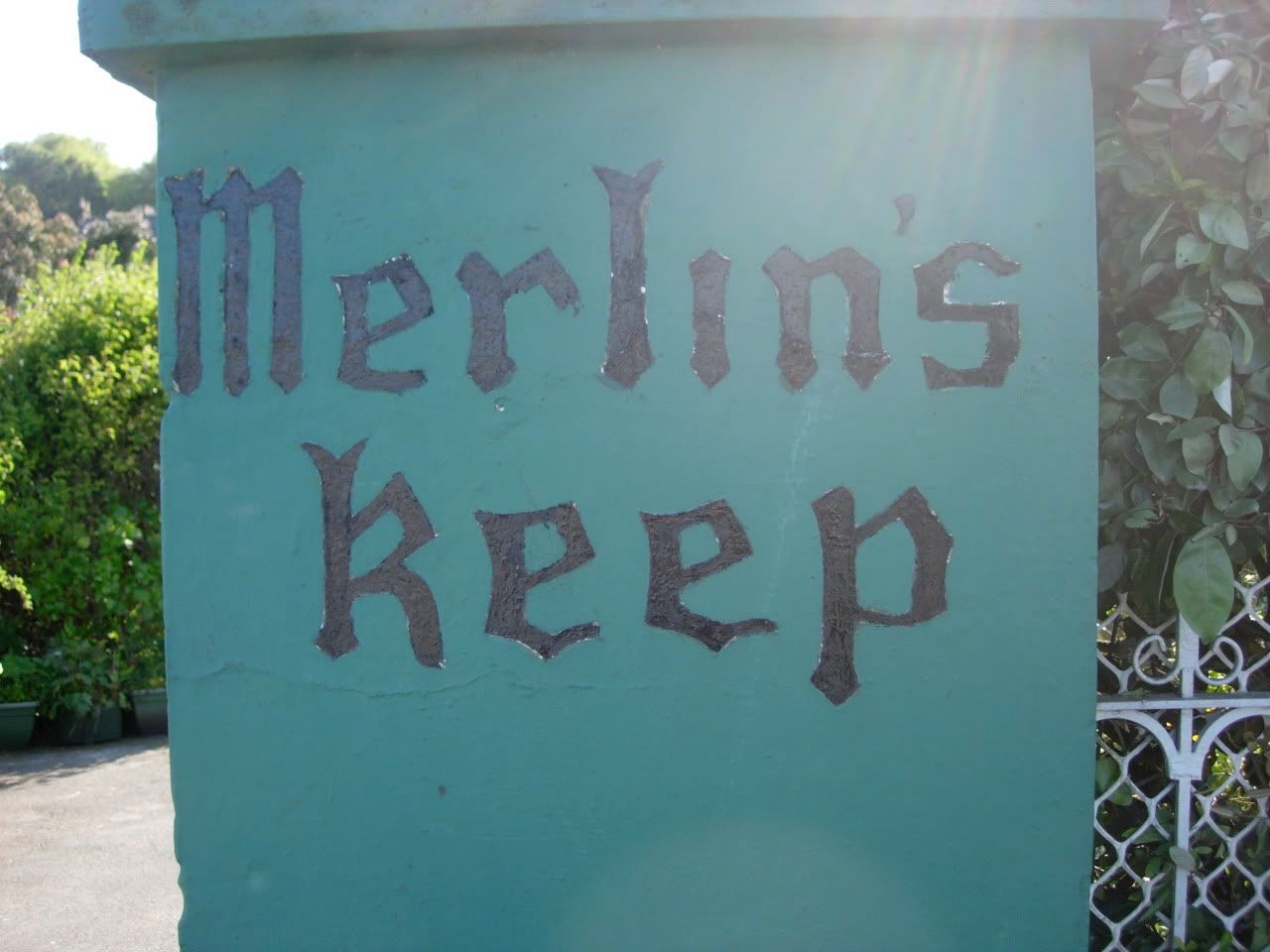 I liked the name, the font and the colors.
Homes on the water.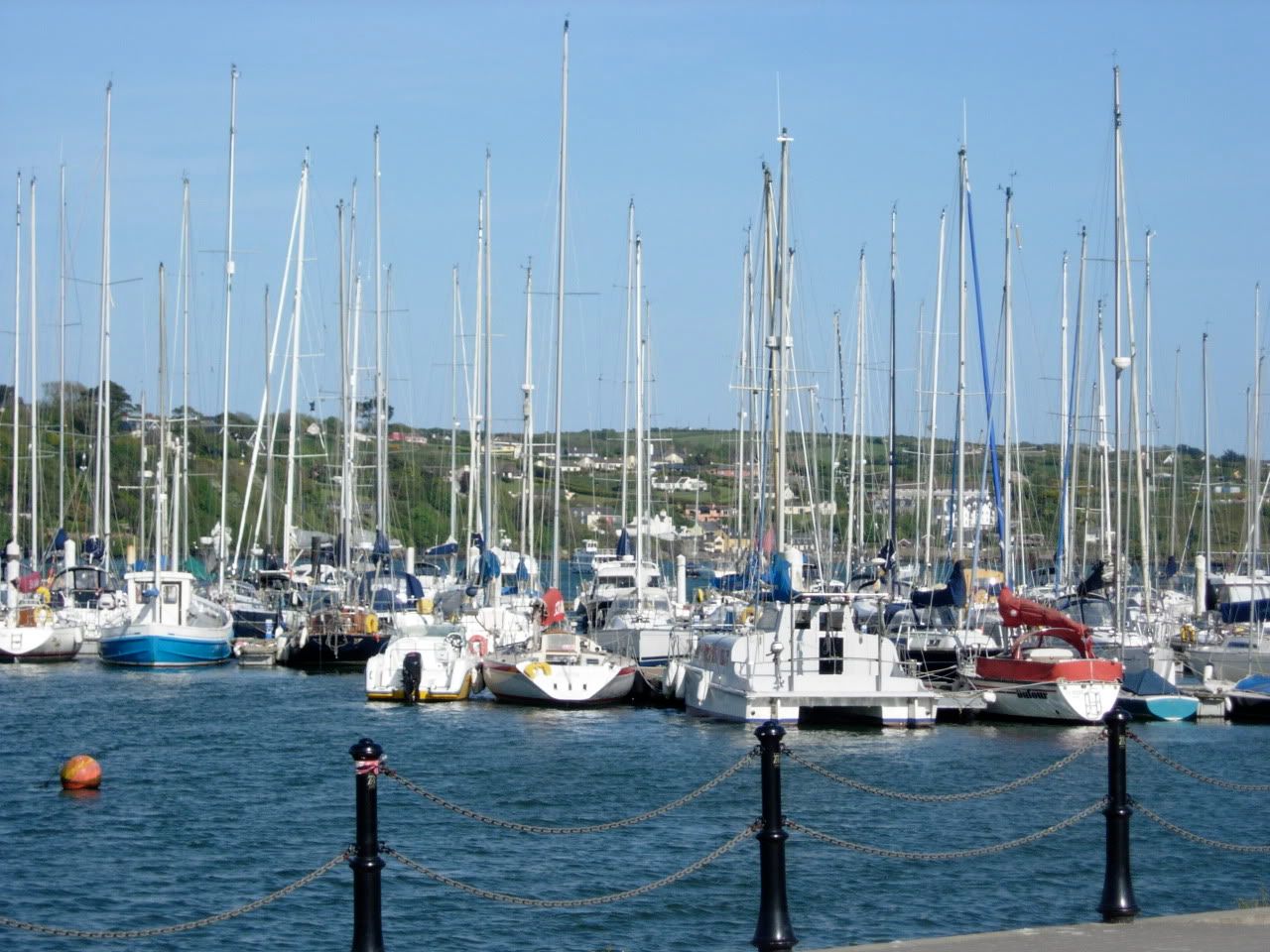 Another harbor picture.
This is a cemetery right in th eheart of Kinsale. This wasn't part of the walking tour, I just slipped these two photos in here :)
I really like looking at these old stones and burial grounds.
This was right near the harbor - what a great name - The Fishy Fishy Shop.
This was the topper to a gated entrance. It reminded me of a child's mobile.
This vine covered house was very unusual - for all of the greenery all over the place, you didn't see too many homes covered in vines. Well, not homes that were occupied.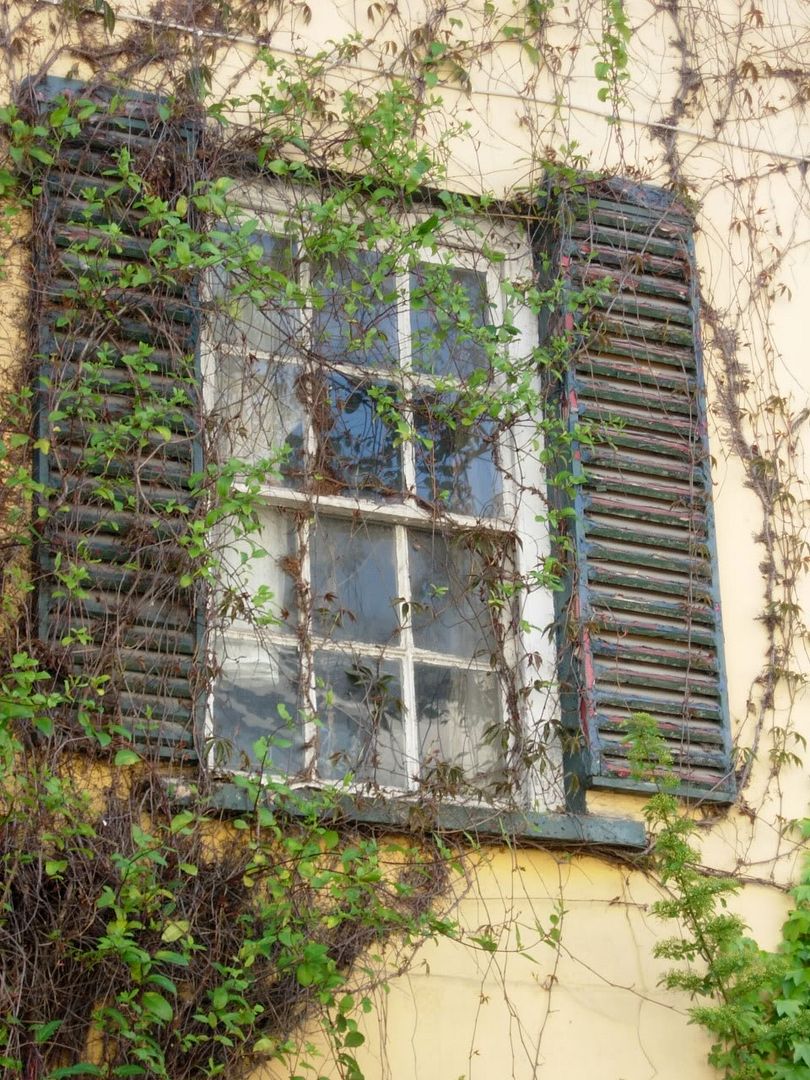 The window detail was so interesting. You can see the old red paint of the shutters under the green.
This photo of the green door is one of my favorites. Click on the photo to make it larger - for some reason it's just powerful somehow.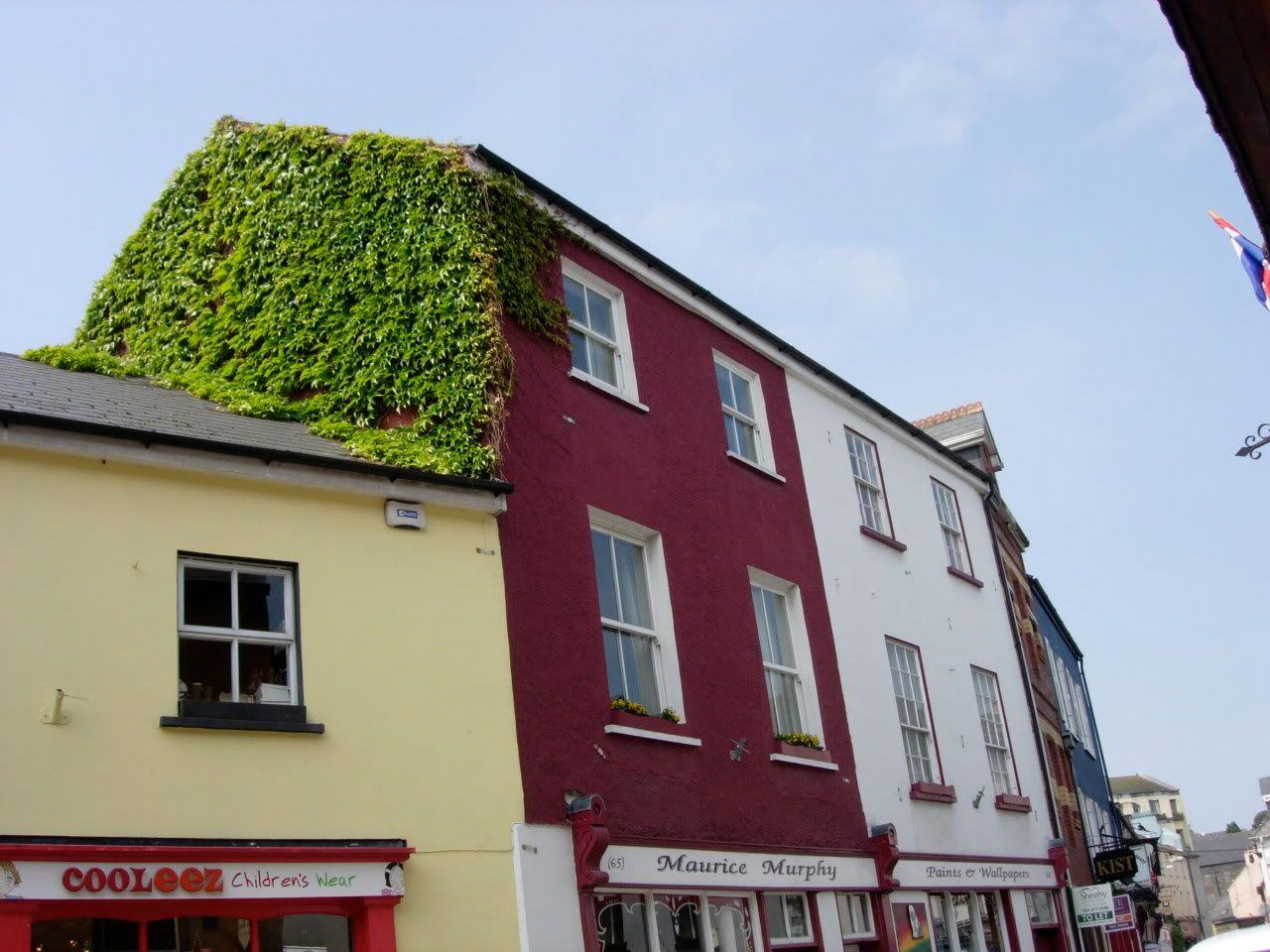 Ok, this is back on the walking tour. :) The vine is only at the top of the building - isn't that interesting? The curve of the row of buildings is due to the curve of the former coastline of Kinsale in Medieval times.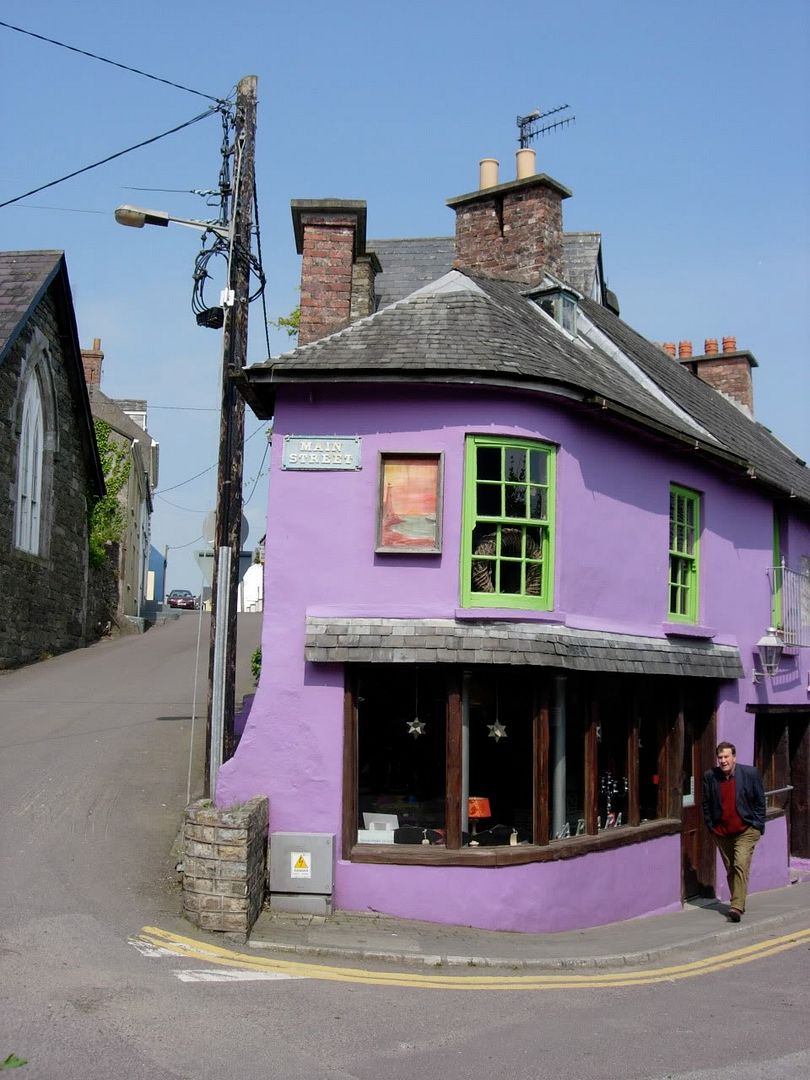 This purple building was the end of the ancient town. A few feet away from this building was the stone wall that contained the city. (only a few small sections still remain of the wall)
This was main street of the old city.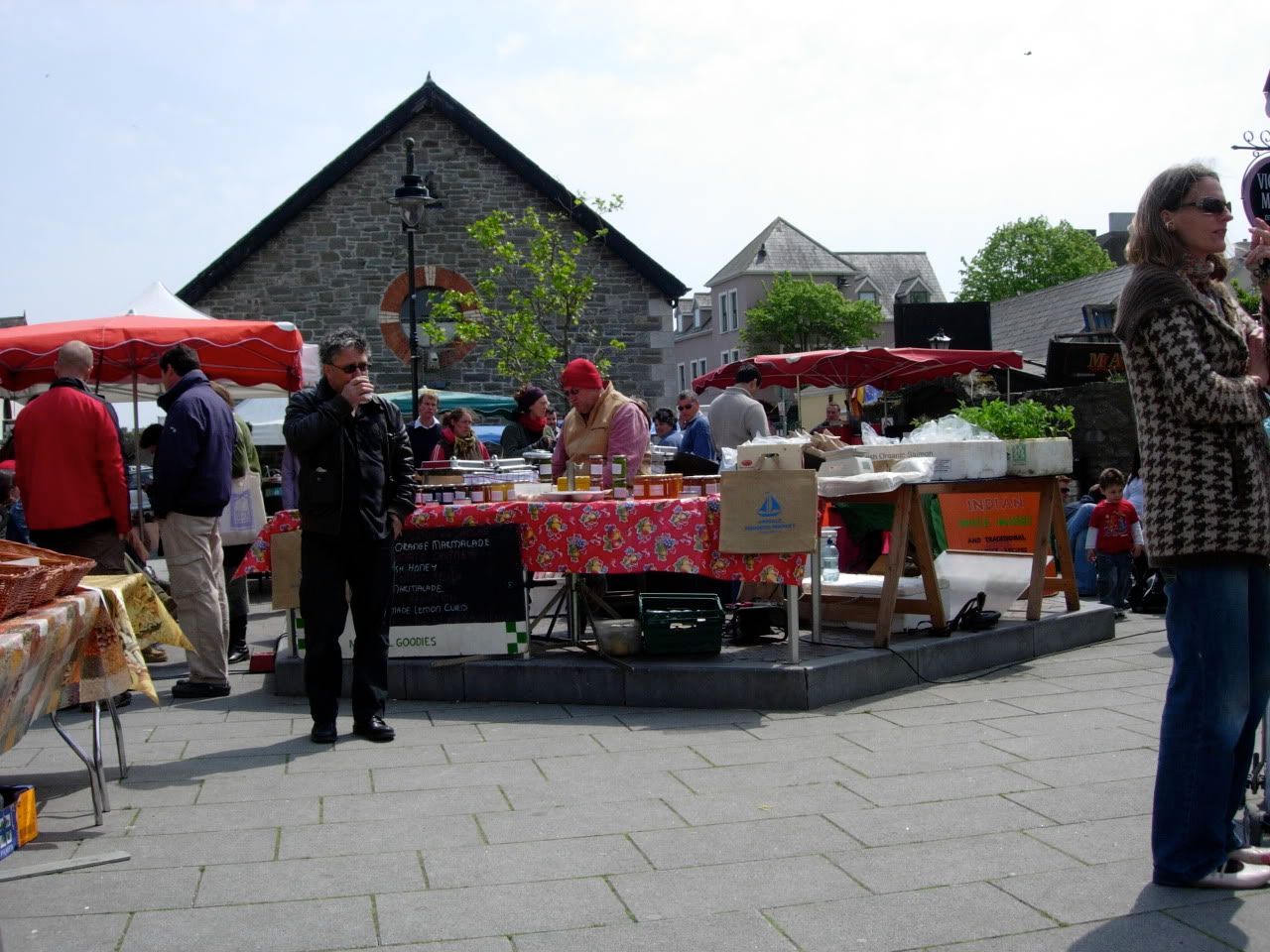 After the walking tour we went to the Tuesday Market. It's one day a week and boy oh boy was there a lot of good looking food. I expected this to be like a farmers market with produce and flowers and such.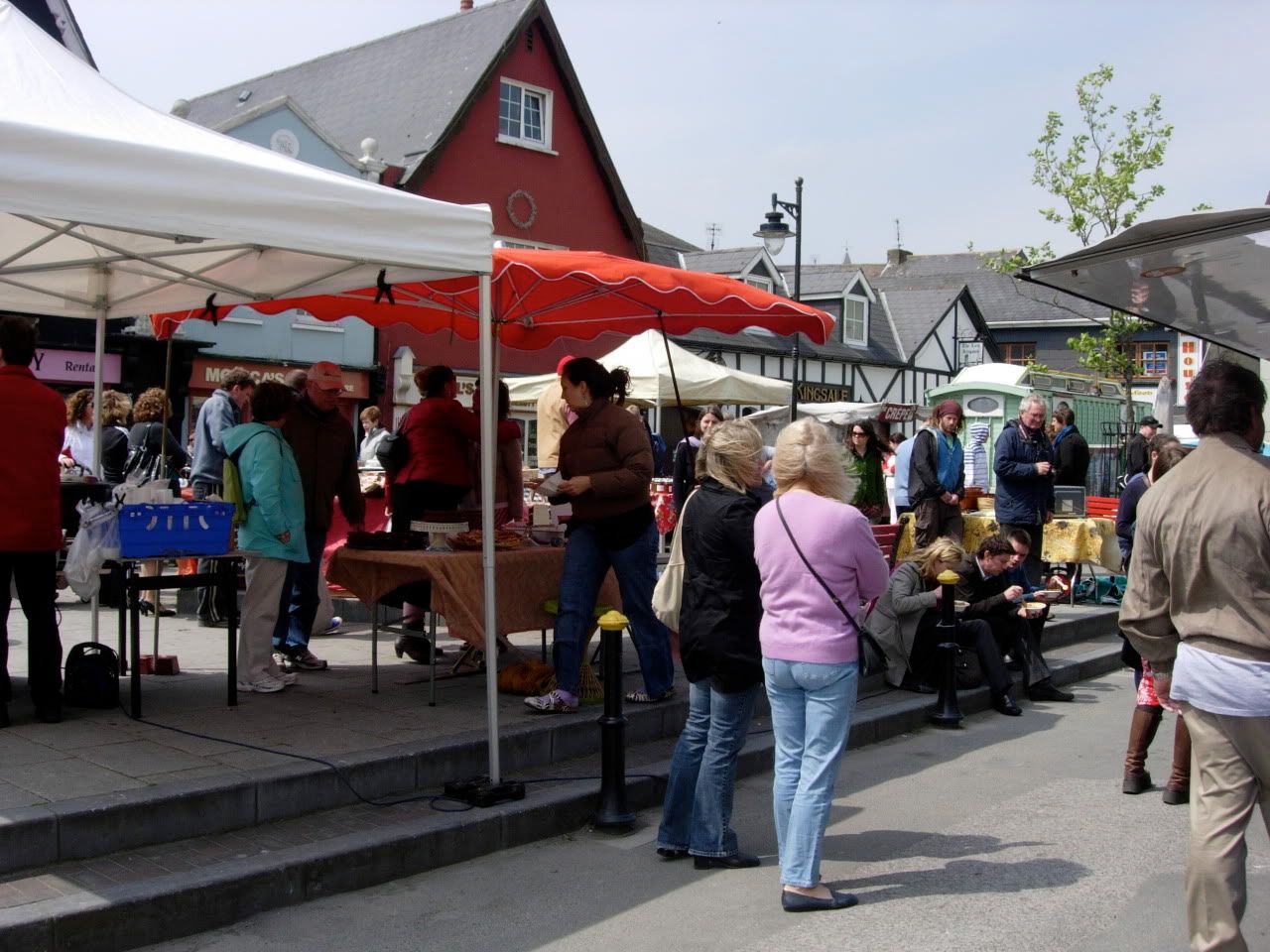 But it was mostly little vendors that sold desserts! Oh and other assorted wonderful foods. Tons of homemade goodies were sold here. This is where we ate lunch.
Yummy Cheese and Olives. Tom bought a hunk of cheese here as a part of his lunch.
The Irish bacon is sooooo good. It's that package down front - the one that is quite large and wide. That's their bacon. This was all from this one farm. They package it all up and sell it at the market each Tuesday. They also had some smoked meats at the end of the display. Tom bought a piece of the smoked sausage and then some bread from another vendor to round out his lunch of bread, meat and cheese.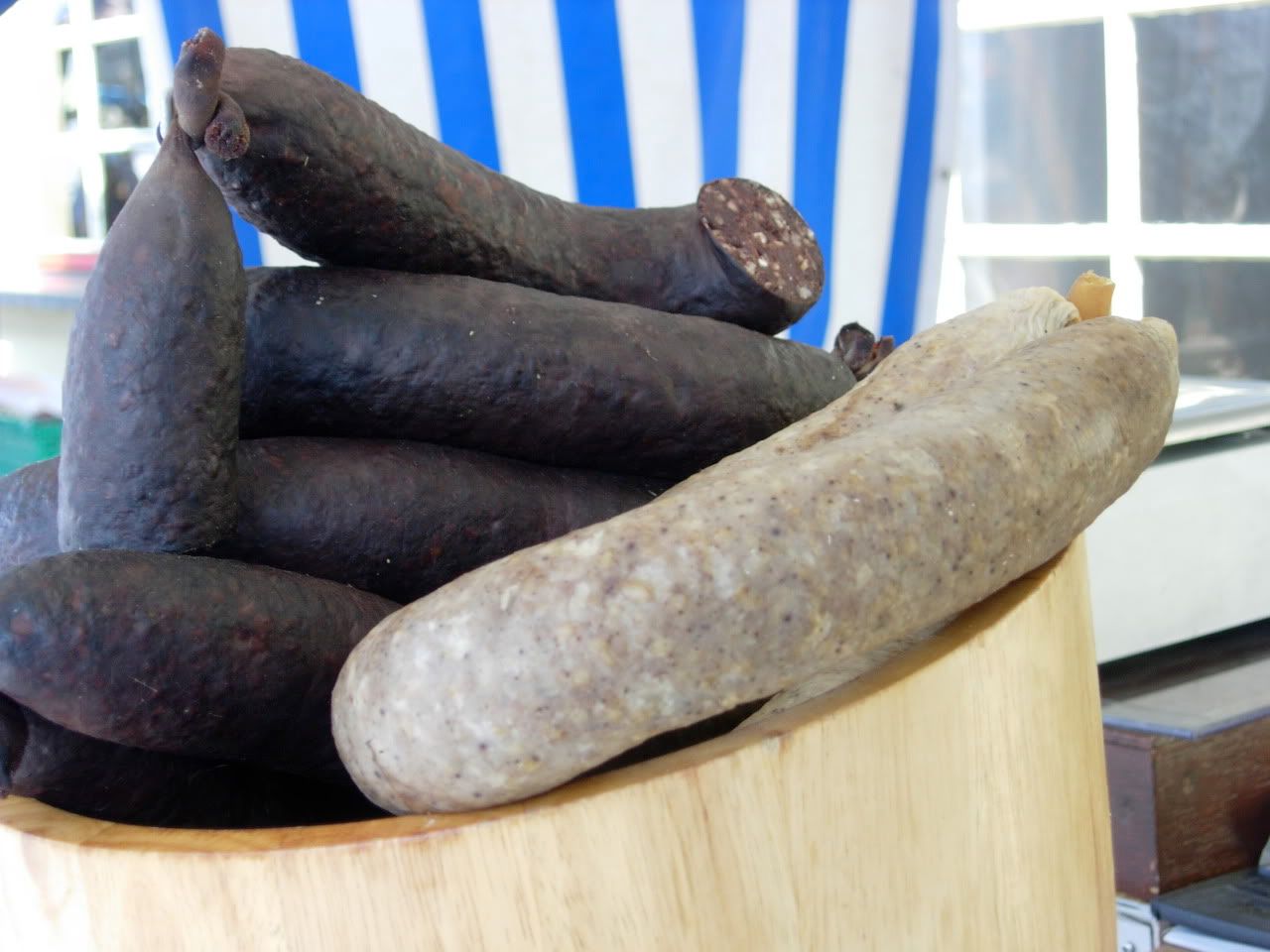 This is Black and White Pudding -- or blood sausage.
This was a tray of sprouted grains. They were selling the grains by the scoop, so this was the tasting tray. It was so unsual, I'd never seen anything like it before.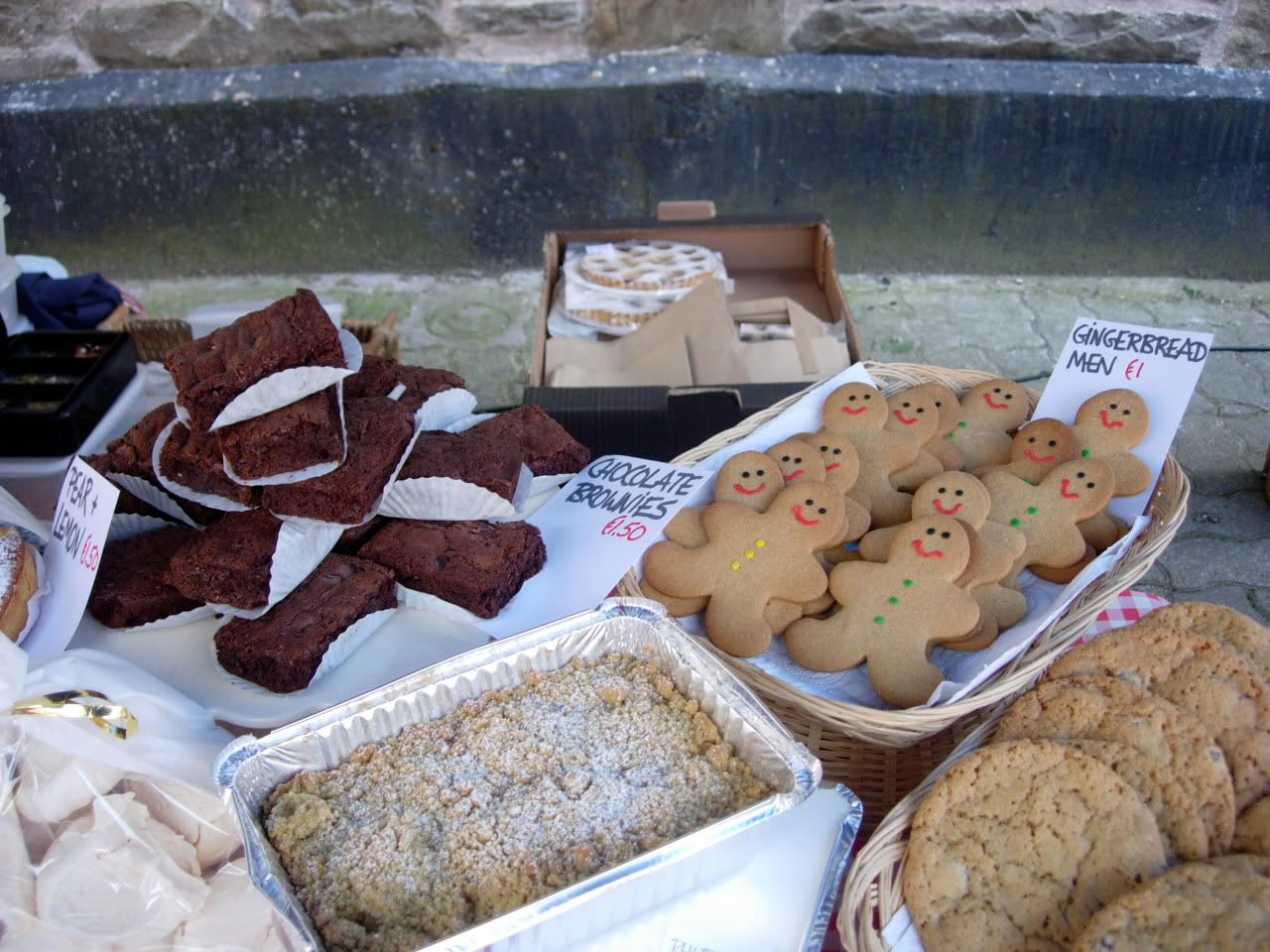 I've never seen gingerbread men outside of Christmas displays - and I saw them several times when we were in Ireland.
This was my lunch - the whole thing :) I had one of the parmesan quiches. It was ice cold and totally delicious!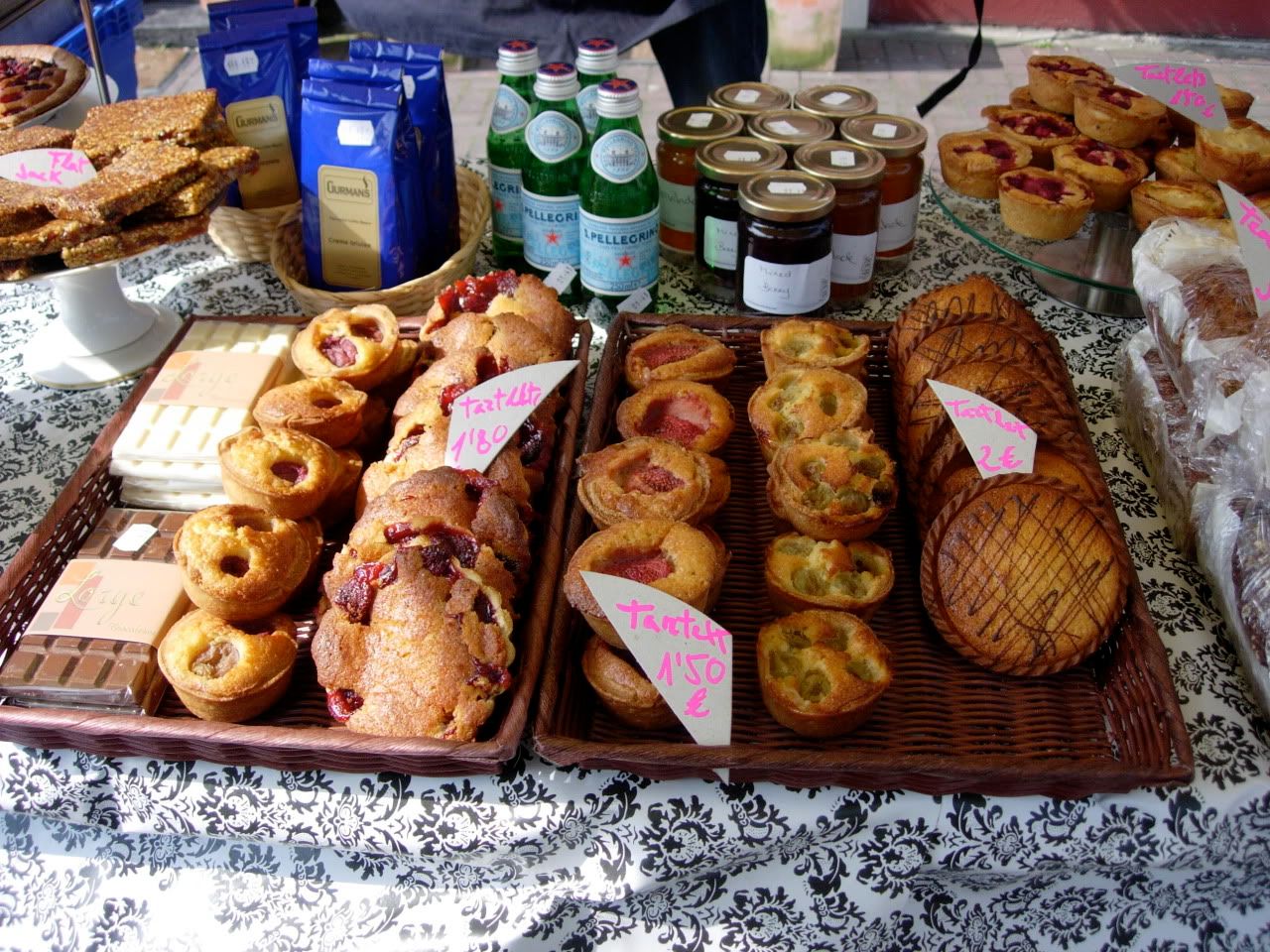 I have to admit, I really wanted some pastries. I wanted them so badly that I just kept snapping photos of them. These were muffins that had fresh fruit dropped into the tops just before they were finished cooking. That's why they have those holes in the top. My mom had a muffin I think. She didn't complain :)
These were some of the largest brownies I'd ever seen. The plate was completely empty by the time I was done with my lunch. I'm glad I took these photos early in the day.
My next post (in a few hours) I'll take you through Fort Charles and show you some more landscape shots. I thought this was plenty of eye candy for one post :)
Have a fabulous weekend!
Kristin