Happy May!
I'm so happy to have this month finally arrive.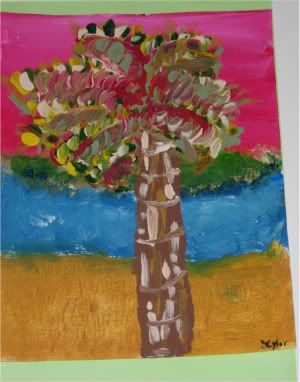 Today I found these wonderful Palm Tree paintings at a local restaurant. I took as many photos as I could before the food arrived.

All of these photos are from a local 4th grade class. I won't tell the names of the kids, because well...they are kids. I don't have any permission to post these, but I'm just going to go out on a limb and do it anyway.

I get artwork in the mail from Zora every so often. I wonder what she'll come up with when she's in 4th grade!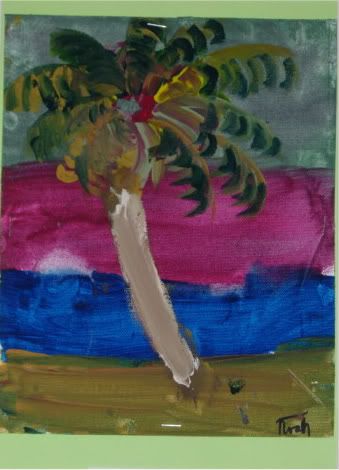 I've adapted real well to the Florida landscape. I love palm trees. I love the scrubby palms, the tall palms, the pineapple palms, even the palm trees that have been decorated for Christmas.

I hope you have enjoyed today's May Day post, even though it is nearly May Day-after!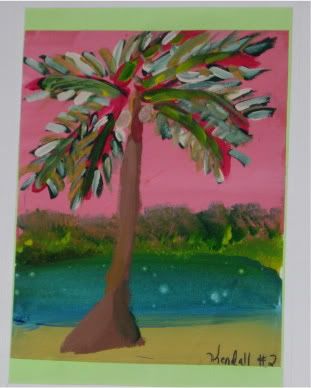 Have a Wonderful Weekend!
Kristin