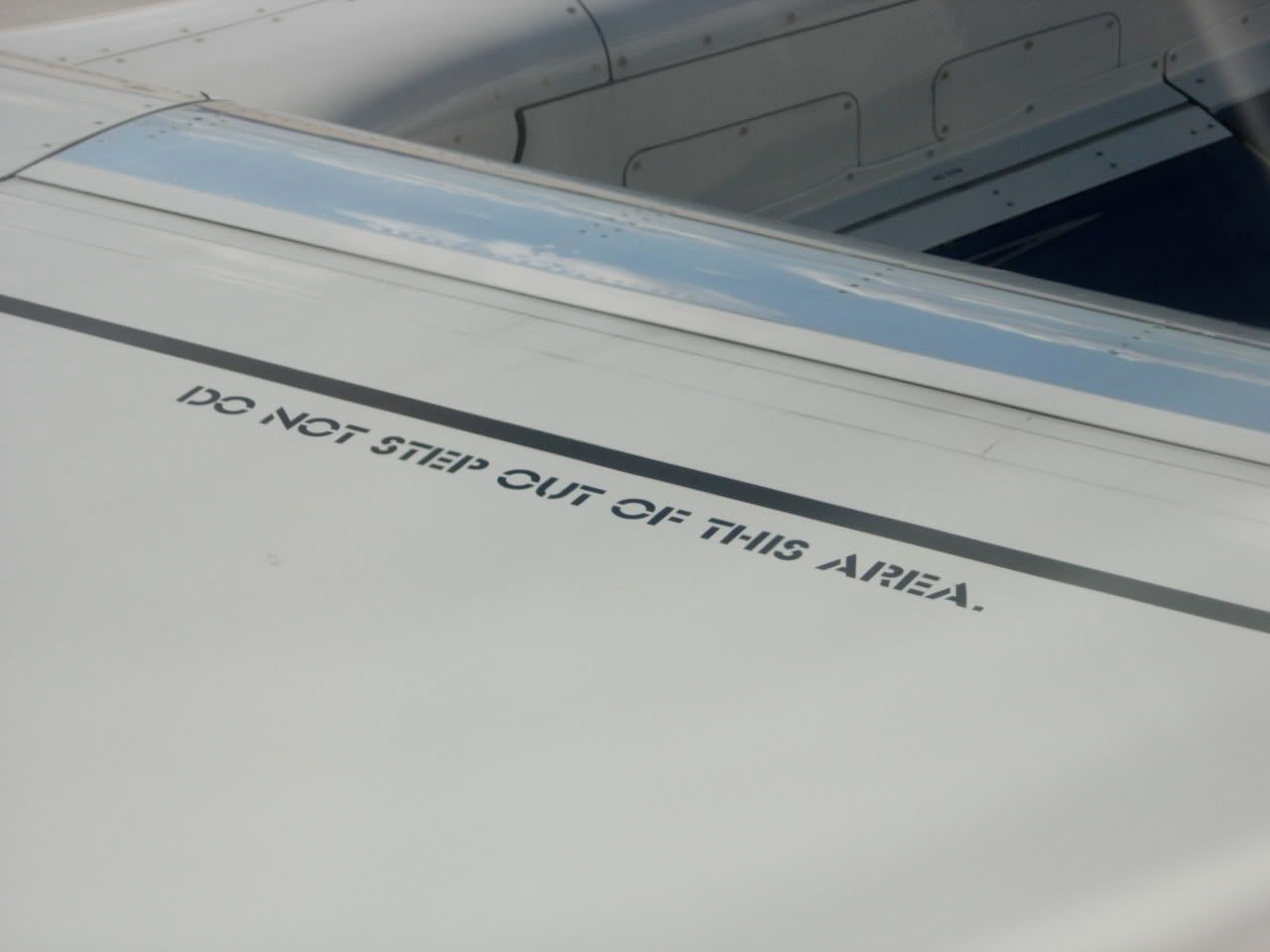 Tom and I boarded the plane in Jacksonville, on our way to Philadelphia where we were meeting up with my parents and my sisters...then on the plane again to Dublin, Ireland. Once we got on that plane there was no turning back - the message on the wing told us so :)
Saying goodbye to the United States and going over the ocean.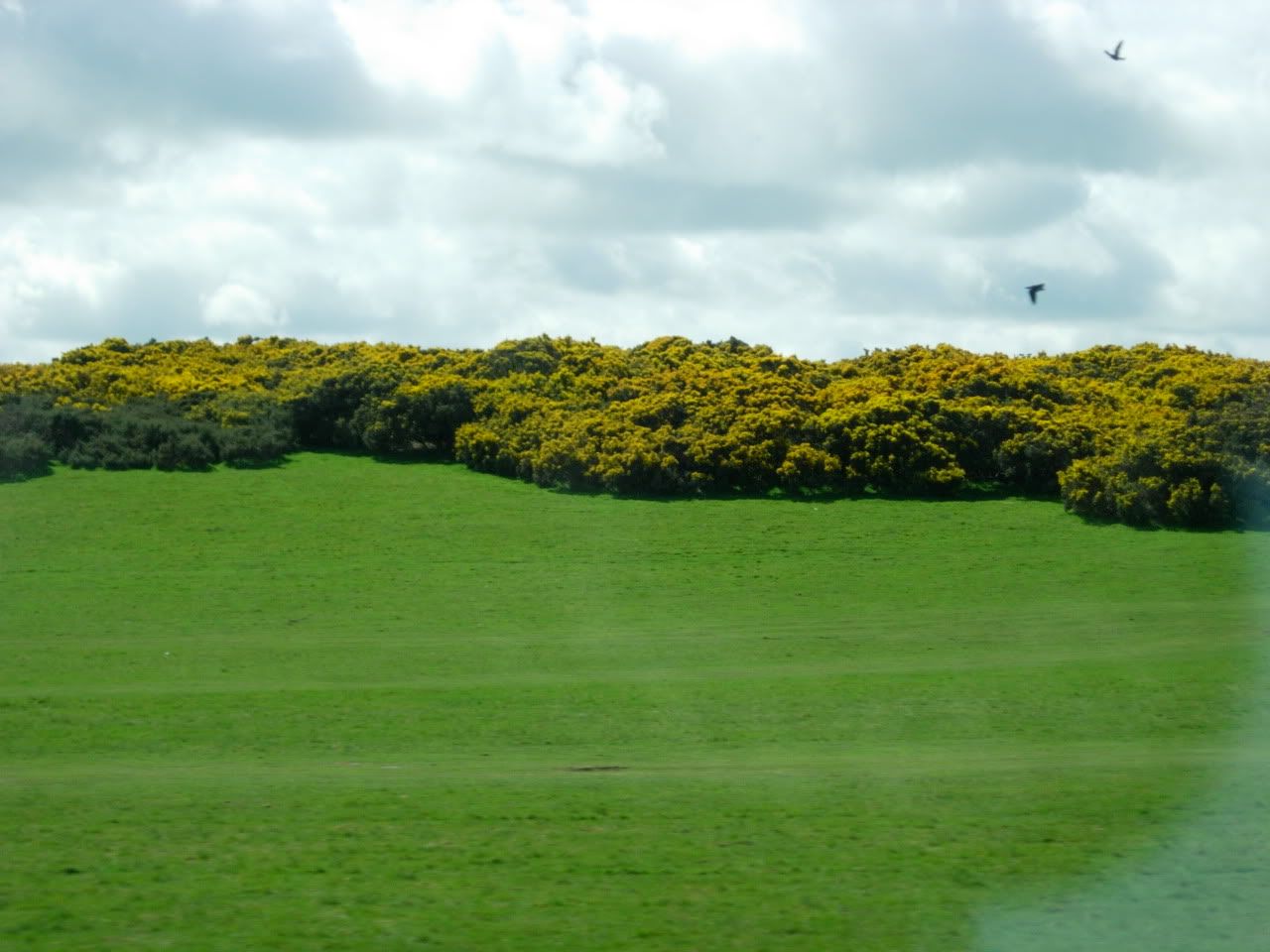 After we arrived in Dublin, picked up the rental cars, and got out of the city I was finally able to pick up my camera and photograph what I saw out the window. To be honest - I was pretty much glued to my navigators seat in the car (on the wrong side of the car, on the wrong side of the road) watching the cars go by, seeing our car get far to close the stone walls. Just picking up the camera and pointing it out the car window disrupted Tom's concentration, so I didn't take any more landscape photos while we were driving (that day.)
This was our first stop -
Bayly Farm
. Our hosts were Desmond and Jackie. They were so nice and after the long, frustrating drive we had from Dublin to Nenagh (a couple of hours and many wrong turns) it was such a pleasure to be welcomed into this lovely home.
We immediately went to our rooms and fell asleep. I think just two hours was as long as we slept, but it was one of the best two hours ever. I was exhausted. We went out into the town after our naps, but I'll talk about that another day :)
The next morning was breakfast. This is the beautiful table that greeted us when we came downstairs after a glorious nights sleep in a really comfortable bed in a lovely room.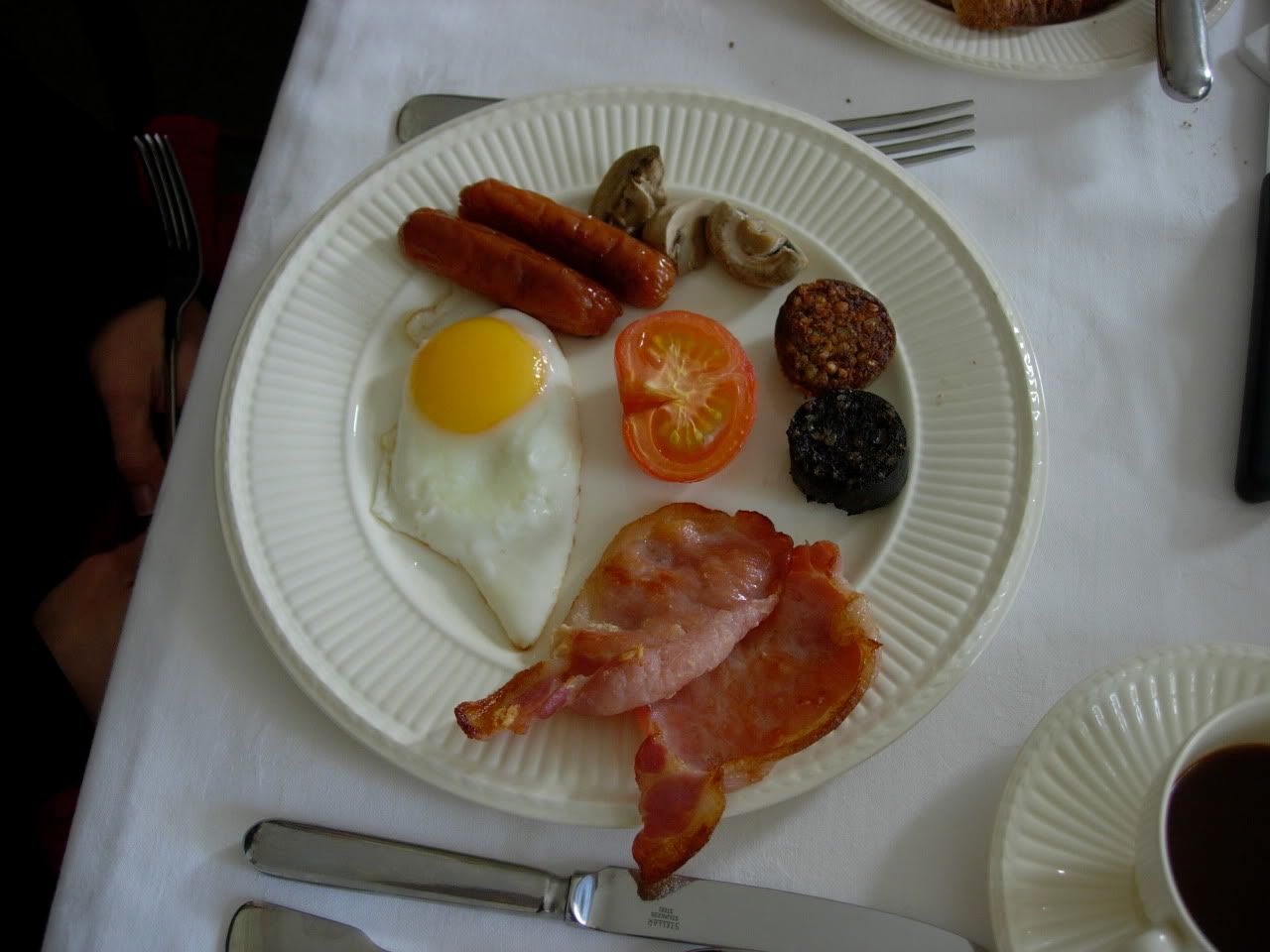 This was what we were served. It's a Traditional Irish Breakfast. This was our first introduction to this breakfast, and as the trip went on, this was indeed a Traditional Irish Breakfast with a few minor changes.
This was the morning where I discovered that I did not like Black and White Pudding or Irish Link Sausage. I was so very hungry though, that I ate nearly every bite on my plate. Tom did like the link sausage and the blood sausage (black and white pudding) so he polished that off for me.
We also were served grapefruit, homemade bread, yogurt, fresh orange juice and farm made raspberry jam. I had a few tastes of the foods that weren't on my diabetes food plan, but the eggs, bacon and yogurt were very filling. I didn't have any trouble getting full.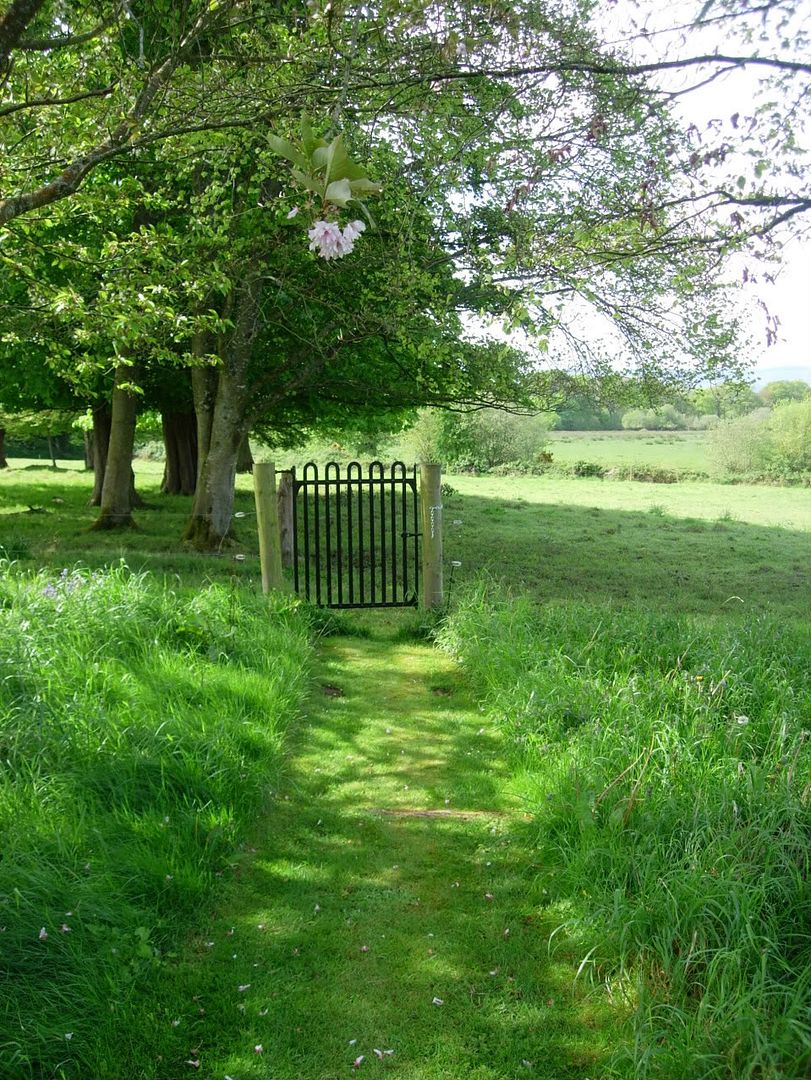 After breakfast we took a walk along the path through the farm fields. Unfortunately, we didn't get too far. The trail is about a mile or two long, but they had had so much rain that a few of the places were more like walking through a lake. We were given tall waterproof boots to wear, but at one point the water was higher than the boots.
I really liked the path leading to the gate. That grass is really really soft. I had a hard time not rolling in it. The grass in Florida is awful in my opinion and in comparison, the grass on Bayly Farm was the most incredible thing ever.
My Mom and Alison walked a little longer than the rest of us. My Mom has the pink boots on. I cannot begin to explain how green this country is. I'm originally from Michigan and Michigan is a green green state - but nothing like Ireland. I was constantly amazed.
Right in the backyard of Bayly Farm was this man standing by some palm trees. LOL
My Dad wanted to show his friends back home that there were palm trees in Ireland. It was the oddest thing to see these trees every so often. They have a very different bark then the palm trees I see here in Florida, but I'm sure it's the mild climate that makes palm trees in Ireland possible.
So that's a bit of our first stop. You all will be tired of Ireland by the time I finish with this! But come back tomorrow and I'll share more photos and more stories.
Have a fabulous night!
Kristin