Turn your modern day photos into something that could have been taken 100 years ago.
Click Here
to go to a Japanese website that will transform your photos within seconds. You can click on English in the upper right hand corner to convert a few items to English, so you can load in your photo a bit easier. I saw this on someone elses blog and I can't for the life of me remember where I saw it. (If it was you, please tell me and I'll credit you)
You can click on any of the photos to make them larger.
This was just so much fun to do with my photos. I may even use this for a few of our Ireland photos to shake up the look. Well anyway, back to this story! When you paste in your URL to the photo you want to transform (or you can load the photo right from your computer) the image above is what you are shown.
I love how in the swing picture that the hosta is so much more visible in the old black and white version. I hardly even noticed it in the color photo.
This is the St Augustine Lighthouse in St. Augustine, FL that i took a few weeks back. The lighthouse was built in 1871, so if a photo exists of the lighthouse in that day, it may very well look like the b/w version.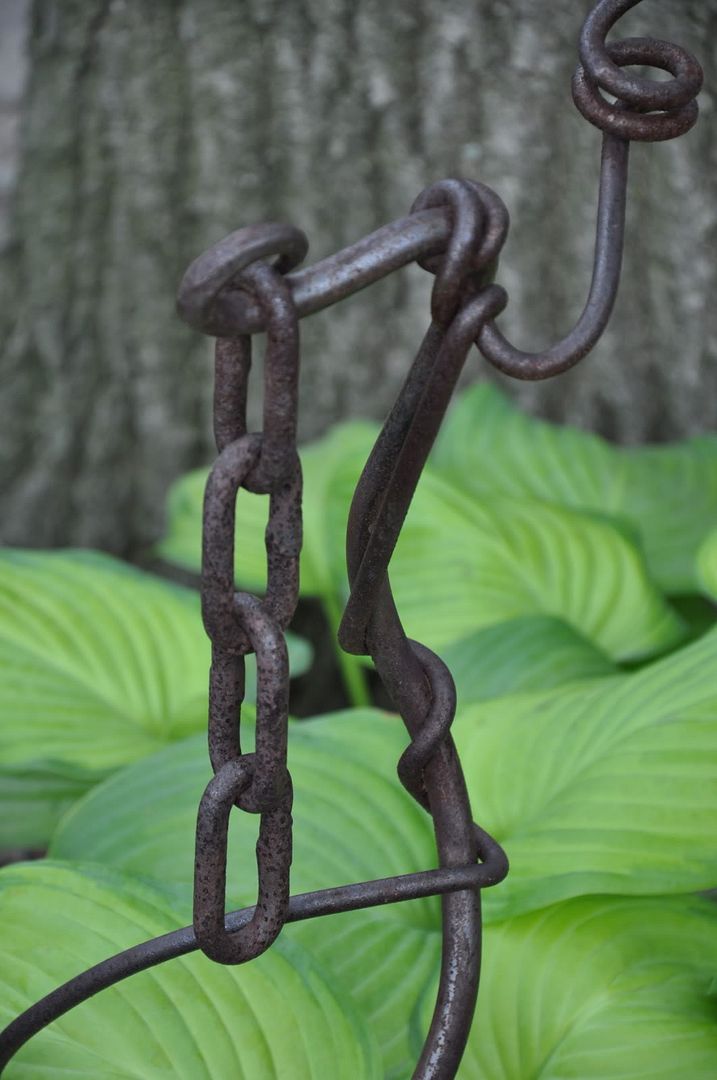 This iron sculpture is a part of the art in my mother's backyard. I thought it might look cool in this b/w aged technique, but it looks even better than I imagined. I think I've found that the texture of the tree and the hostas just POP in the black and white. hmmm, something to think about for future photo shoots!
The same lines and wrinkles are in each of the aged black and white photos, so you can't probably get away with using this on a bunch of photos, but one or two here and there would be a lot of fun.