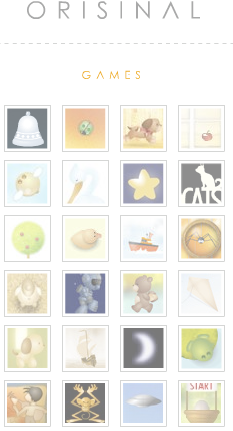 Someone in blogland pointed me to the
Orisinal games
and even though I'm not much of a computer game gal, I've come to really enjoy this site.
I love this game. It's easy, yet complicated. It's the
Amazing Dare-Dozen
. This is the little icon you click on to get to my favorite.
Each little square is a different game and I've only played a few of them, so let me know if you find one that is your favorite!
Have a great Sunday!
Kristin