I know that just by talking about Facebook I'm going to send some of you screaming into the night. It's OK, I won't do this very often. Just skip this post, I'll understand. :)
I learned something yesterday that I wanted to share. I use Facebook and I love it, but there are a few things that bug me. Two of those things can be remedied very easily. Come on, let me show you.
Here is my home Facebook (FB) page, below. That's me (aged 16) - it's one of my favorite photos. :) It's probably the only time I've ever worn a hat, too.
One of the things that bugged me was that I didn't have little groups of updates that I could see quickly. I've got over a hundred of my highschool classmates as my friends on FB but sometimes I just want to see my family and blogging friends updates. Here's how to create a new category for seeing updates. It's cool. And easy!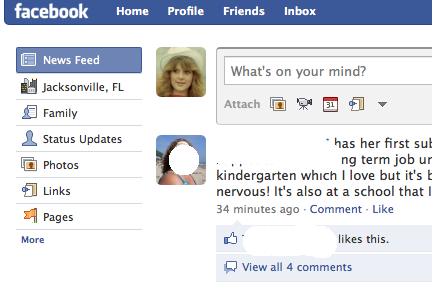 Click on Friends on the top row. You will get to a new page. (see below)
Then click on All Connections -- off to the left.
Then click on Create New List.
You will then get a pop up screen, as seen below.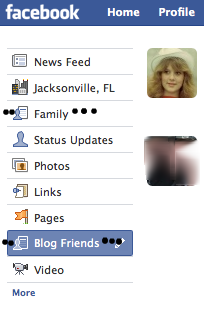 When you go to your home page, you will now see that your left hand side bar will have some new categories. I highlighted them with the little black dots. I have Family and Blog Friends so far. I've noticed that I've missed some of my family's posts because they weren't on the first page of my facebook page. Creating the Family list makes it easy for me to quickly see what my relatives are up to today without having to go to their profile page one at a time.
I am not sure why the Blog Friends list is so far down on the sidebar, but that's fine - I know they are there. :)
One of the other things that bugs me are people who post endless times a day (I'll never tell who I hide!!) and although I don't want to "unfriend" them, I would like to see them less :) I'm also not a fan of all of these quizzes. I hide nearly every quiz or application that people use - with the exception of Flair. I love Flair :)

This is an example of a quiz that if it becomes a hit (get it - Beatles...Hit haha!!) everyone will be taking this quiz and posting it. If you don't want to see this, just hover your mouse on the right hand side of the post.
Do you see the little box that comes up that says Hide? Well, you can use that to hide the application or hide the person altogether. Just click on it and it'll save your settings.
At the bottom of your facebook page, you'll see something that says "Show Hidden Posts" - so if you are curious what you have hidden, you can still get it back. You can even unhide people by clicking on the Hidden Posts link, if you later decide that you really do want to know what Beatles Song best describes your friends.
I hope you can use these two tricks. I know I'm a much happier FB user!
Have a fabulous day!
Kristin