Gorgeous! Please click the photo to see the larger version.
My mom and I spent most of the rainy day pondering over furniture. She purchased some furniture the other day and it just wasn't working out in the condo. So we went back to the store to try to figure out if we could salvage the decision. After spending nearly 2 hours pondering the furniture we decided to go get some food. The gals at the store told us of this lovely place called Magnolia Court. It was the restaurant that went with the old Antebellum hotel named Hotel Magnolia. You can find out more about those two fabulous places,
here at their website
.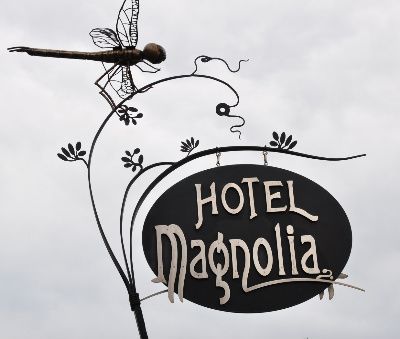 I'm going to show you more about this hotel (the exterior) when I have some more editing time. But in the meantime you can enjoy the cool sign for the hotel...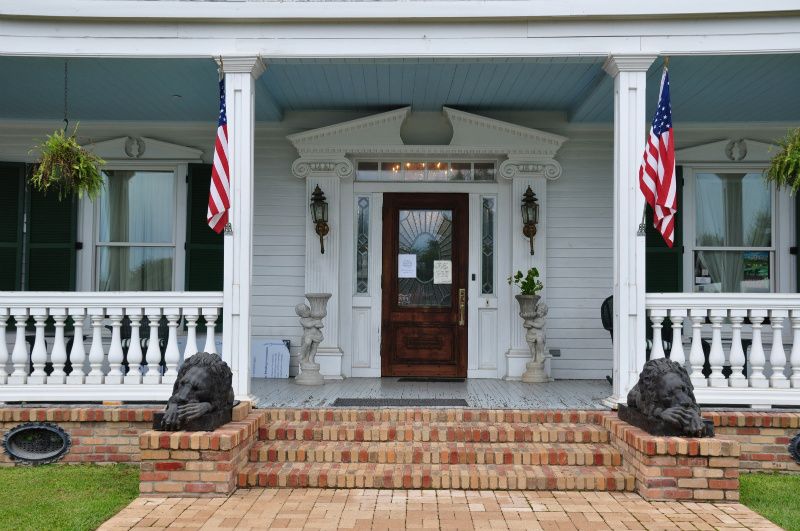 and the Fabulous front entrance to the hotel. Those lions were something. You can click to enlarge this photo. The rain had stopped, thankfully, while we were eating our very late lunch. I'm always amazed how quickly the water dries up in the around here. I live in Florida and it happens there and I'm still amazed :)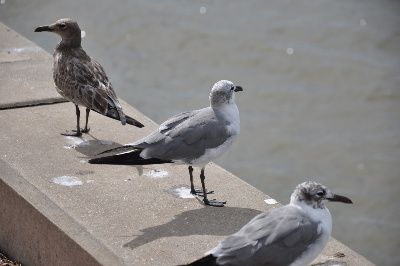 Then we went to a little town called Fairhope and spent a few minutes looking at the water. I was having fun walking with the skyrats (seagulls.) They didn't want you too close, but they wanted to stand on this ledge, so I'd just walk behind them and make them walk walk walk down the wall - then I'd turn around and walk the other group on the other side. It was fun.
OK, more photos coming in the next few days.
Have a great day!
Kristin