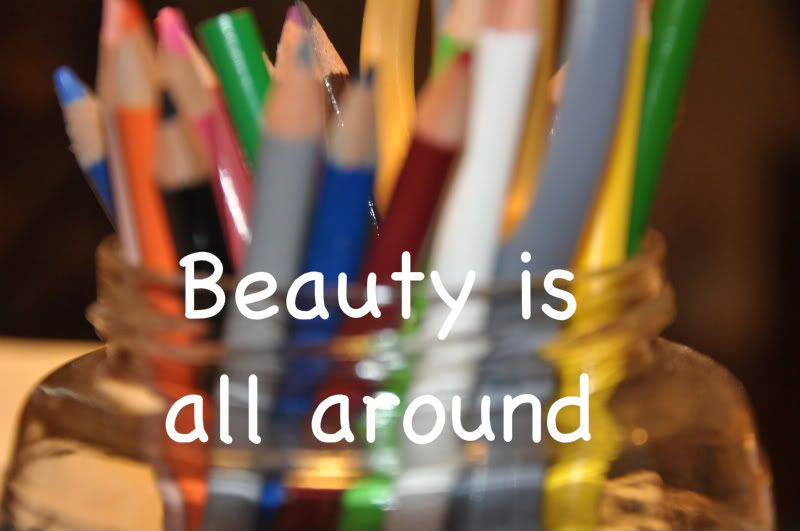 My sister has been working on creating the flyer for my high school reunion. I dropped the ball a bit (I found out) and was waiting for her and she was waiting on me for one of the last details. Everyone always seems to be waiting on me to finish something before they can go on. I'm not sure if it's that my memory is bad that I don't realize that I'm eons behind in something or if I'm an avoider.
I'm going for the avoider.
I was excited about the reunion mailing, so I don't know what in the world I was avoiding. My sister did SUCH an awesome job, too, so that doubly confuses me. Well, I got up early this morning and sent in the PDFs to the printer online. I had until noon central to get everything loaded and approved by the printer gods. I got it in before 10am. The printer god approval needed to happen by 12 noon central time. I know I said that once, but I needed to make that positively sure that it was stressed. At 11:30 I got an email that my document did not meet the criteria for a 28 page document.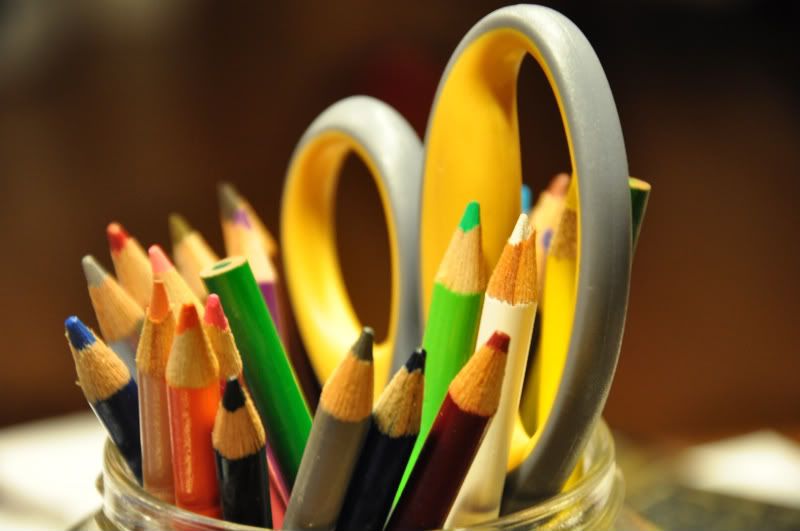 A 28 page document??
Then I got another email moments later that said that my PDF didn't have the correct bleed.
I finally had to make a phone call to get this mess cleared up. I got someone who was very helpful and we got my document approved, bleed and all for a two sided brochure at...
11:59:06am
WHEW!!
Good thing I didn't avoid my email for those two hours. I was on pins and needles waiting for confirmation that my printing order was being printed.
That was too close.
Speaking of close.
I took close up photos of my colored pencils and scissors in a fabulous pickle jar. I thought they looked fabulous, but couldn't seem to come up with a post that centered on the theme. So I decided to talk about the flyer my sister did. I'm not revealing the flyer until they get mailed, so this was an excellent fill-in.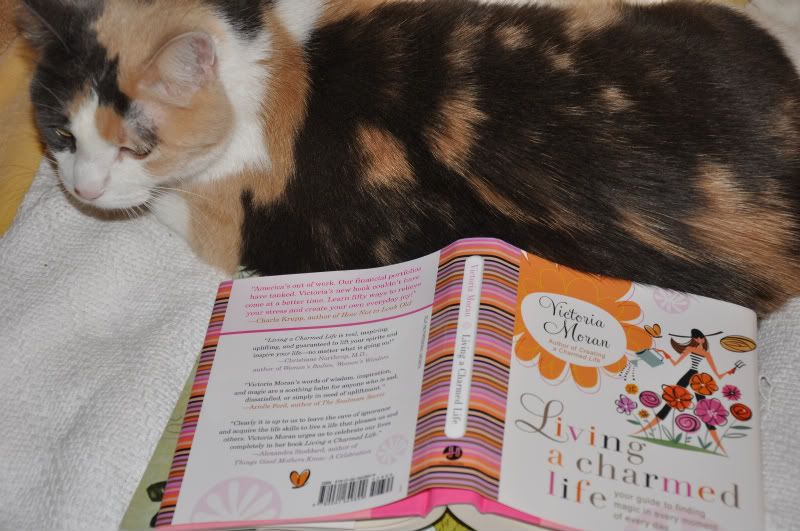 I also took a photo of Mocha yesterday and realized that she was laying next to her book. I'm sure she was studying it, because Mochas life is certainly NOT charmed :)
You know I'm kidding.
I love this book, by the way, but I love nearly everything that Victoria Moran writes.
I hope you have a fabulous week!
Kristin
I almost forgot!!
I mailed everything you see in the photo above to my swap partner in the
Favorite Things Swap
!
Well, I couldn't give it away before she received the package, now could I?!!!
Ooooh, I can't wait until she gets it.
OK, now I'm done.
really.
Bye :)