Welcome to another edition of
Thrifty Thursday
hosted by Leigh of
Tales from Bloggeritaville
. This gives us all a chance to have a fun time hunting around the house, the garage, someone elses house and garage or even a thrift store or two to dig up some cool finds. Be sure and check out the other Thrifty Finds, from the other participants. I'm always amazed at what folks submit and how often I wish I'd found it, or bought it or noticed it...whatever IT is :)
Yesterday, in anticipation of Thrifty Thursday I went to a local Mall - the
Avonlea Antique Mall
to be exact. It is one of the nicest antique malls I've see in a long time. My allergies are such, that the days of being able to scrounge around in a dusty, musty antique store are gone. This is not that type of place. There are booths, but the booths are quite large and easy to maneuver around in. I found a ton of treasures...enough for two weeks!
This week I'm going to show you the fabulous faces I found at the mall.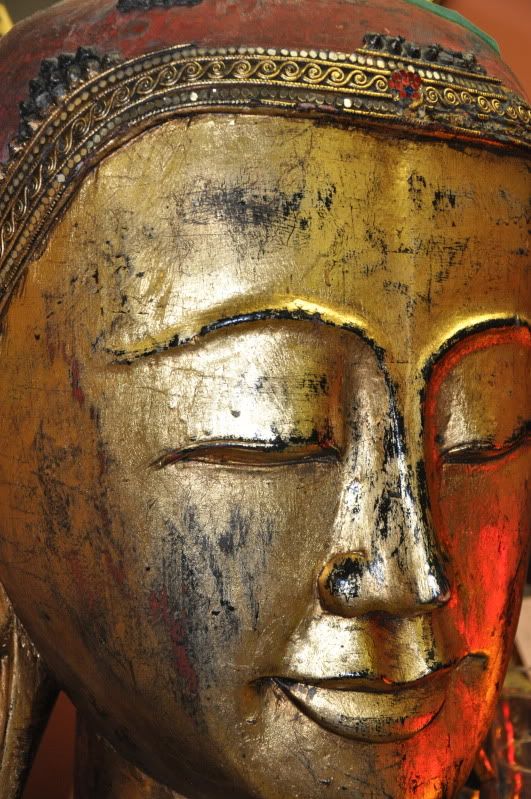 I do believe this is the face of a Hindu deity, but I'm very willing to be wrong on this one. It was a giant piece - about 4 feet tall. I just loved the whole thing - the gold, the black and the red light shining on the side. It was thrifty for me because I just photographed it. Purchasing it would be a whole other thing as it was a few thousand dollars.
This lady was sitting high up on a shelf, surrounded by hats and gloves. I don't think she was for sale.
This blonde little gal had a few sisters in this booth, but she had the greatest looking hat. The hat was $10.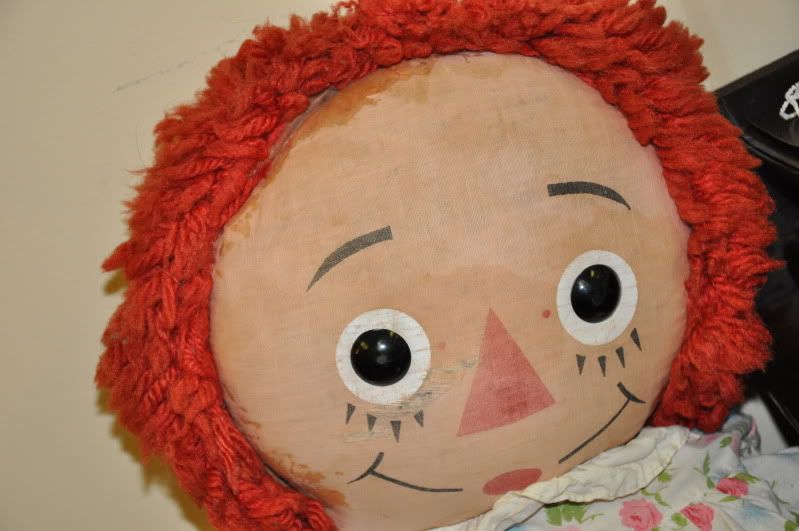 Raggedy Ann has seen better days, but for $4 she was a bargain. I haven't seen a large Raggedy Ann doll in a long time. Usually when I see them, they are the little dolls. I was really tempted to get Ann here and bring her home.
These two darlings are a hoot! You can get this pair for $12. I think the little boy really wanted the drum. These little figurines were about 5" tall. They'd certainly brighten up a little corner.
I didn't realize until I got home and looked at the photos just how many faces I focused on and photographed. So that's the reason for this post - The Antique Faces that I found at the Mall. I hope you enjoyed the trip and come back next week when I'll show you some more thrifty finds.
Be sure to go visit all of the participants in
Thrifty Thursday
.
Have a great day!
Kristin