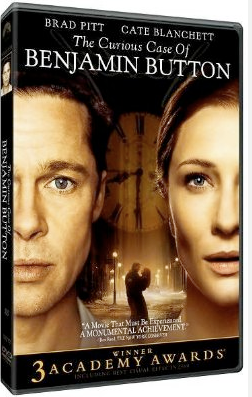 I rented the movie "The Curious Case of Benjamin Button" today. I once again went to RedBox because I just wanted something quick. I think I have a new toy!
Here's the deal...I needed to go work at my rental condo this afternoon and I thought I might like to have a new movie to watch, since there was nothing on the TV today. So I picked up two movies at the RedBox. "He's Just Not That Into You" and "Benjamin Button." I watched HJNTIY while cleaning the rental, (and really enjoyed it!)but decided to ask Tom if he wanted to watch Benjamin Button with me. I thought he might like it a little bit better. I've been kind of monopolizing the TV lately with a lot of chick flicks. Good for me!!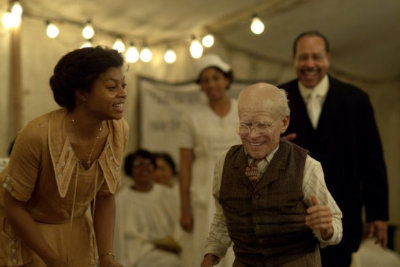 The only thing I knew about Benjamin Button was that it had Brad Pitt and was about a person that got younger as he aged. I heard it was a big hit, but I'm pretty clueless when it comes to movies until I see them previewed on one of the cable channels. I haven't been to a movie at a movie theater in 4 years...maybe longer, but 4 years for sure.
I have to say. I liked this movie nearly as soon as it started. It took a few minutes to figure out what was happening and I was having a hard time hearing one of the main characters in the beginning, but pretty soon I got used to what I was hearing and I understood it.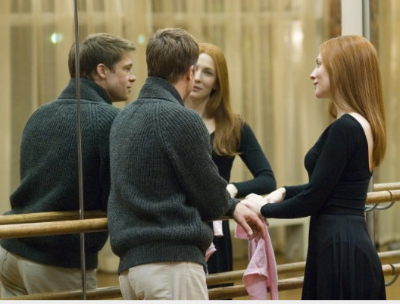 I cried a couple of times and I laughed a few times. (I even managed to think about the Twilight book when they went to the dance studio.)
I really liked the movie. The whole premise was inventive, interesting, unusual and nice. There was no gore, nothing frightening, no bad language, and a little bit of sex and romance -- it was just a good movie. Tom said when it was all over that he was just sure it was a box office bomb. I asked why and he said because it was a little slow. Yes honey, it didn't have much action. That would be considered slow for you.
Have you seen this movie? What did you think of it?
What is your newest favoritest movie? :)
Have a great day!
Kristin