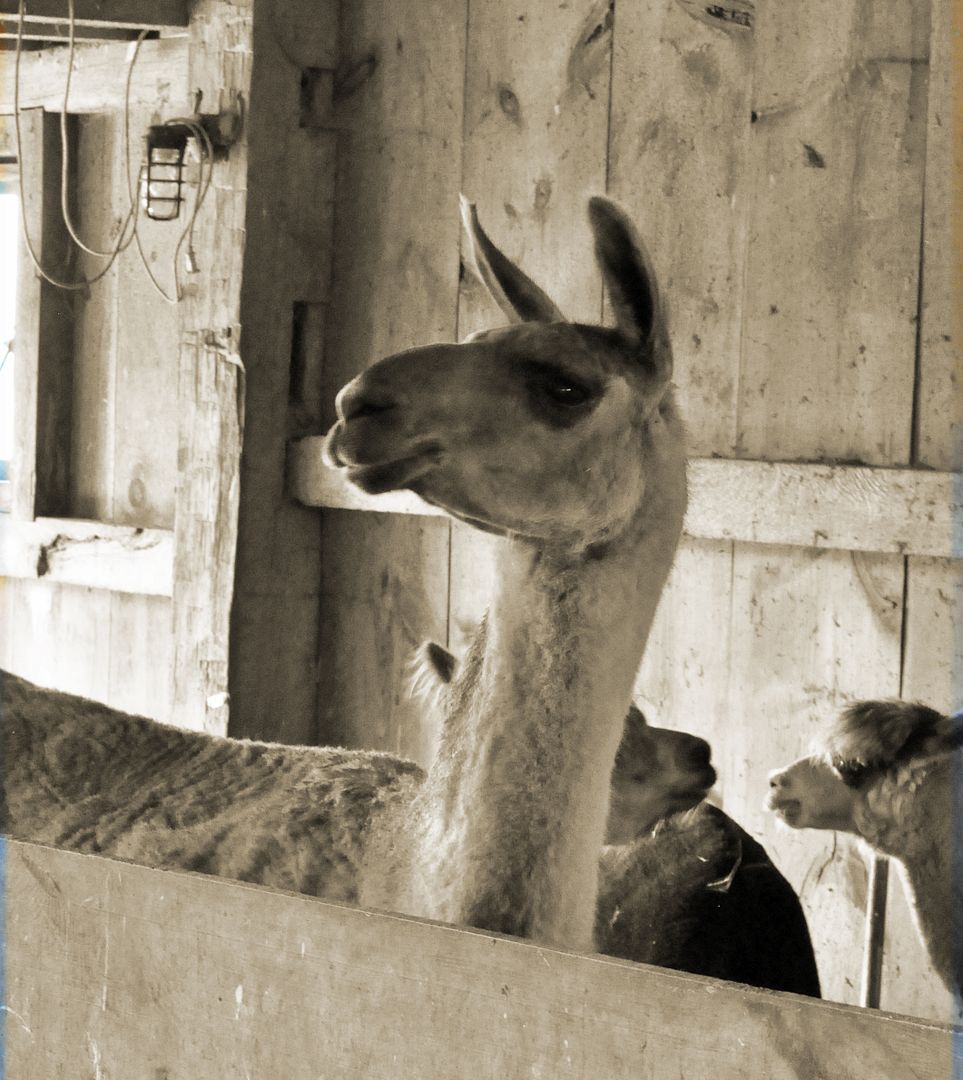 The mystery animal from this morning's Photo of the Day is....
A llama.
Her name is Lucy and the Alpaca farm folks, where we met her, said that her owner couldn't keep her anymore and asked the farm to take her. Since llamas and alpacas are cousins, they get along very well, so the farm said yes.
When we first saw her in the barn, so very tall and regal, I thought she had the face of a kangaroo. However, since the fences are quite short for a kangaroo we quickly deduced that she wasn't a kangaroo after all.
Lucy the llama.
Thanks for playing along!!
Kristin