I left the Pocono Mountains around noon and had a seven to eight hour drive ahead of me to get to my friend Bob's house in New Hampshire. I really wanted to make sure that I got all of the state signs as I passed them, but I wasn't going to stop. I was just going to hold up my camera as I'd been doing all week and click away.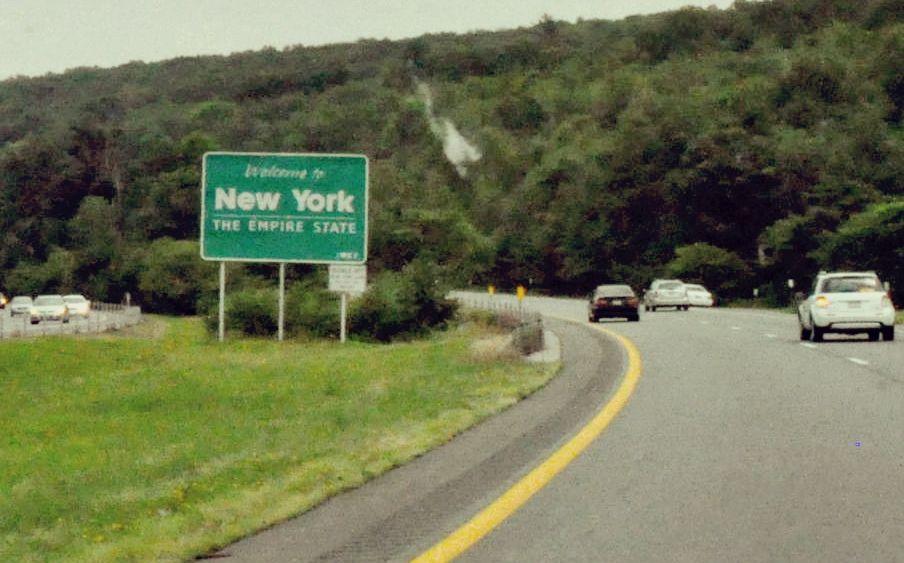 The New York sign was pretty far away but with a little cropping it looks pretty good.
The Massachusetts sign on the other hand was a disaster. This was the only shot of the dozen or so that I took that even had a portion of the sign in it. So this is what I got - husetts! (I decided to turn it into an old photo kind of look - like maybe it was intentional!)
I arrived at Bob's house about 8pm, we immediately went to dinner and then almost as immediately we crawled into bed as soon as we got home and crashed until morning.
Saturday morning Bob was hosting a garage sale with her neighbors up the road until 1pm. I attended the sale for a little while then went back to her house to sleep again. After the sale we headed off to Derry New Hampshire to meet up with some friends of mine that had been in Jacksonville for a liver transplant almost two years ago. JB had never met them before so I was excited to have them get together. We hung out with them, had dinner and then they took me to one of my favorite places - a cemetery!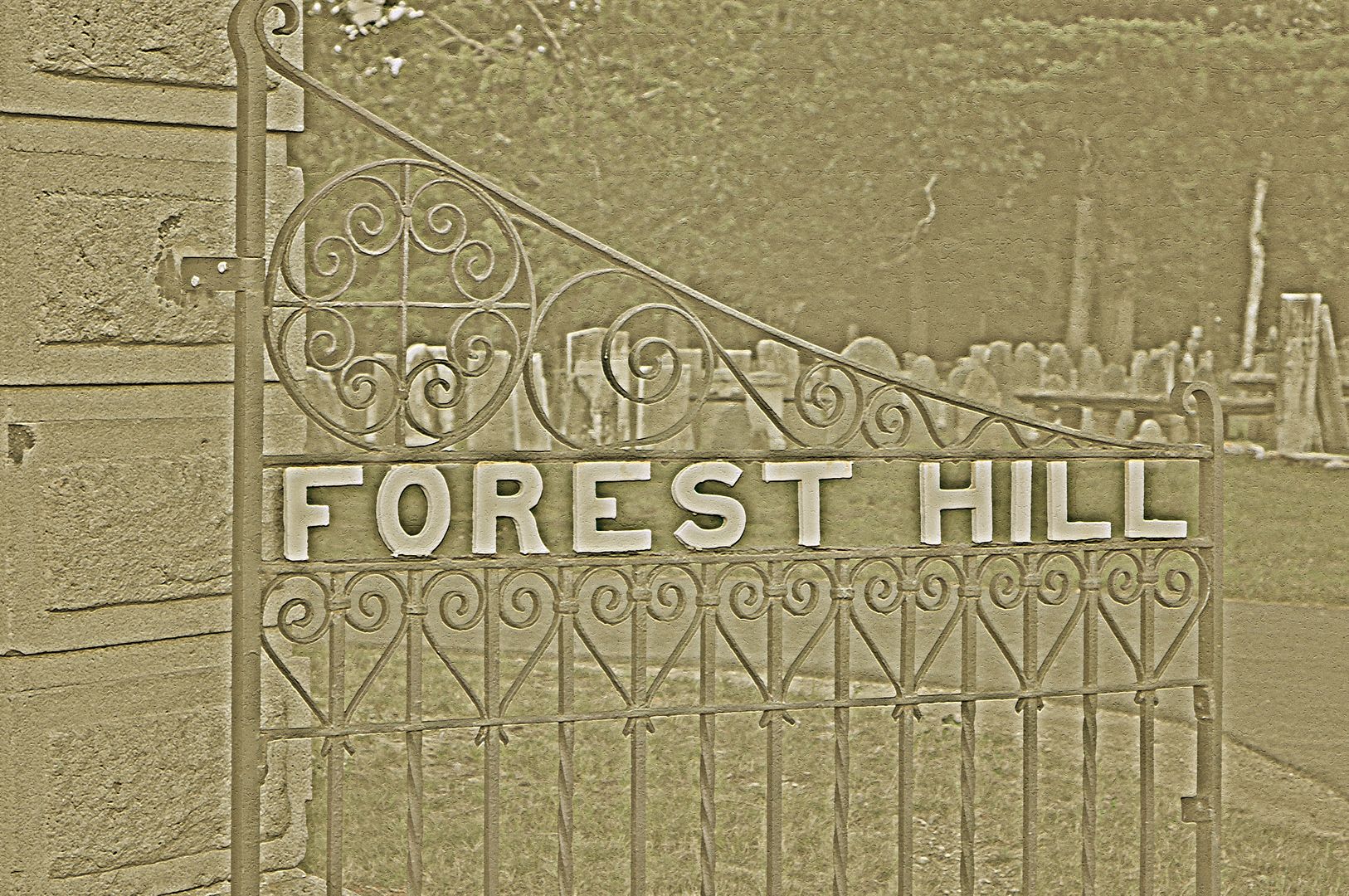 This one was an oldie. I had never been to a New England cemetery before and I was excited to see what it looked like. It did not disappoint.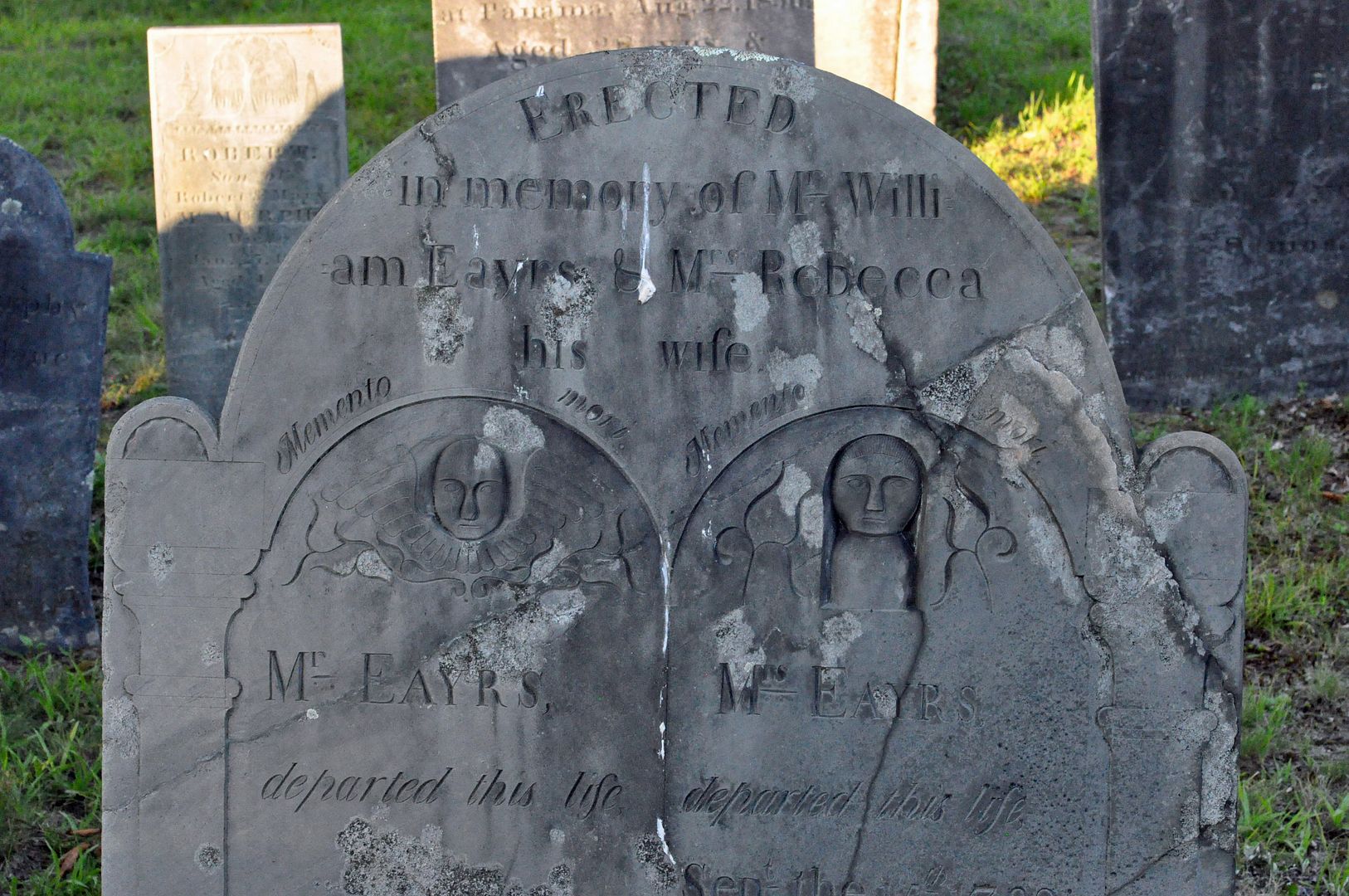 This cemetery, like so many I've seen, has an older area and a newer area. We stayed mostly in the older area. Many of the headstones had the same icons. Some were crudely carved into the slate and granite and others must have been made by craftsmen.
Here is an example of an unusually deep etched husband and wife carving into the headstone. The husband is shown with wings and his wife has stylized tulips surrounding her.
On this headstone both the husband and wife are depicted as receiving wings, but that they were not here on Earth long enough, as depicted with the hour glass and wings - time flies. The bird is probably a dove.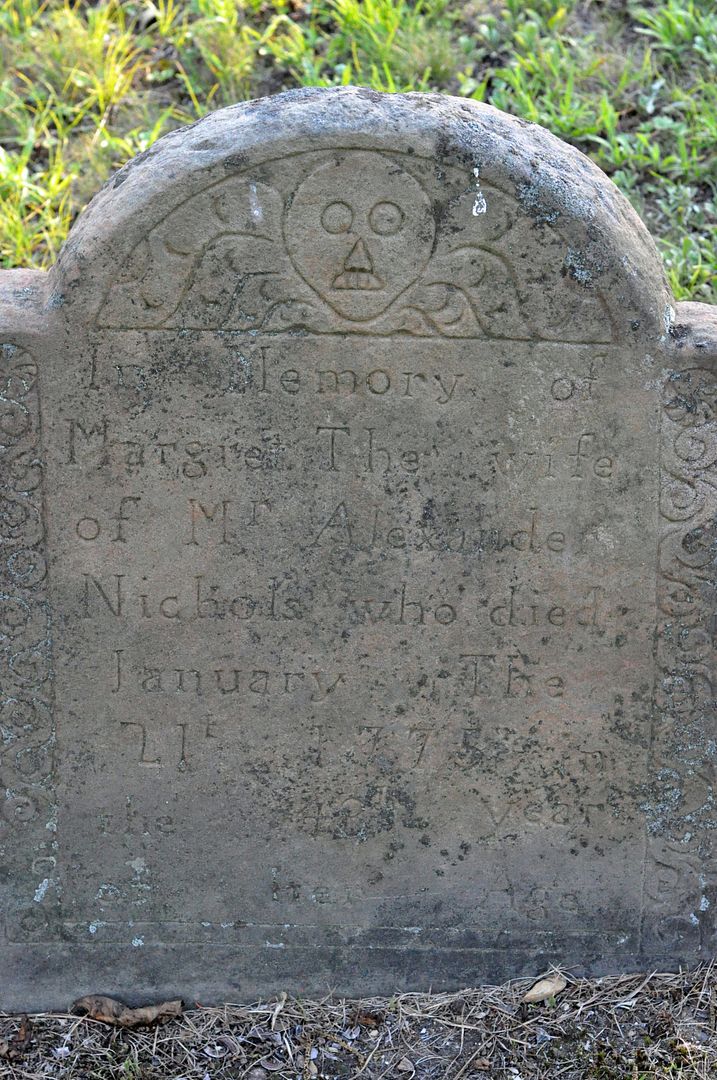 This pink granite headstone has one of the winged skulls. This was a very popular motif on headstones in this cemetery. The skulls sometimes look like deranged smiley faces, I noticed.
Here was a treasure trove of winged skull headstones. I think the whole row had them.
I got a laugh out of this one. The carver ran out of room to put Alexander all on one line, so the ER is slipped in above.
Near some of the headstones or in the sectioned off family plots are these little pieces of stone with a PC on them. This means perpetual care. The plot will always mowed and maintained, headstones repaired and sometimes fresh flowers will be placed at the grave site. I'm not sure how perpetual care comes about, but I'm assuming that money was donated to the cemetery/city/church and the PC was given as a thank you.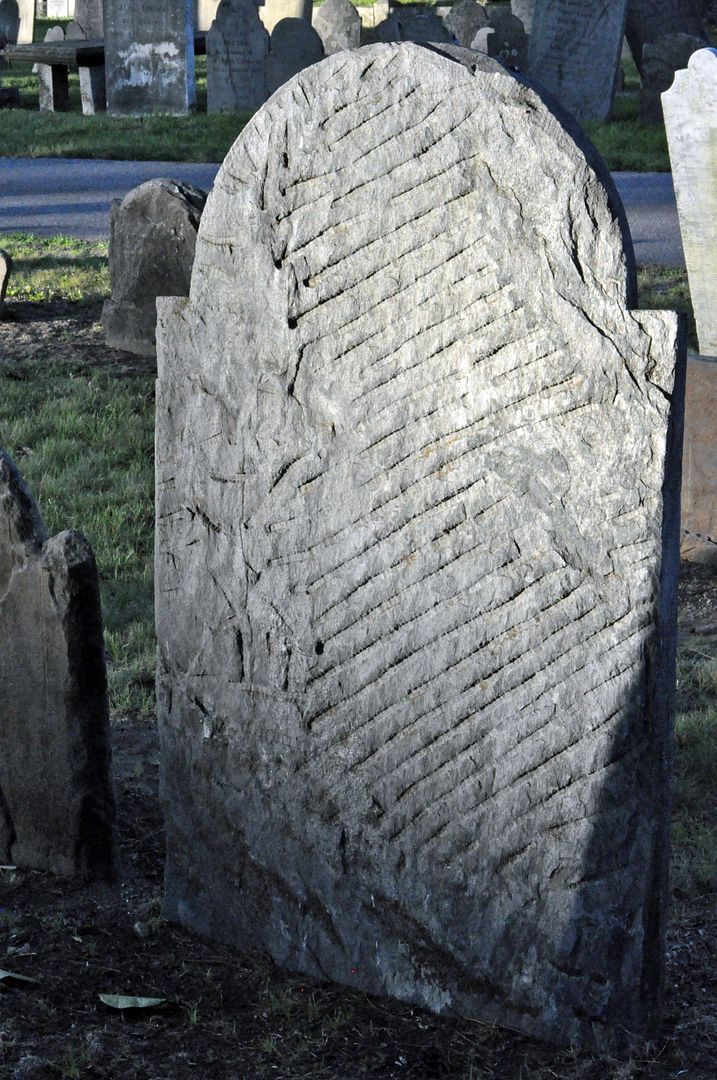 The old slate and granite headstones were only carved and decorated on one side. On the back sides you can clearly see the tool and saw marks made from cutting the stone down to size.
I found out after we left that Alan Shepard, Jr., the first American to go into space, has a headstone in the Forest Hill Cemetery. He was born in Derry, NH and although his ashes (and his wife's) were spread elsewhere, there is a headstone for the Shepard family. It's in the newer part of the cemetery, so it doesn't surprise me that we didn't see it.
It was nearing sunset when decided to gather ourselves together and head out.
...but not before getting a goofy picture of Nancie and Chuck hanging out with me at the Angell Ave sign. It just seemed appropriate :)
Have a great day!!
Kristin