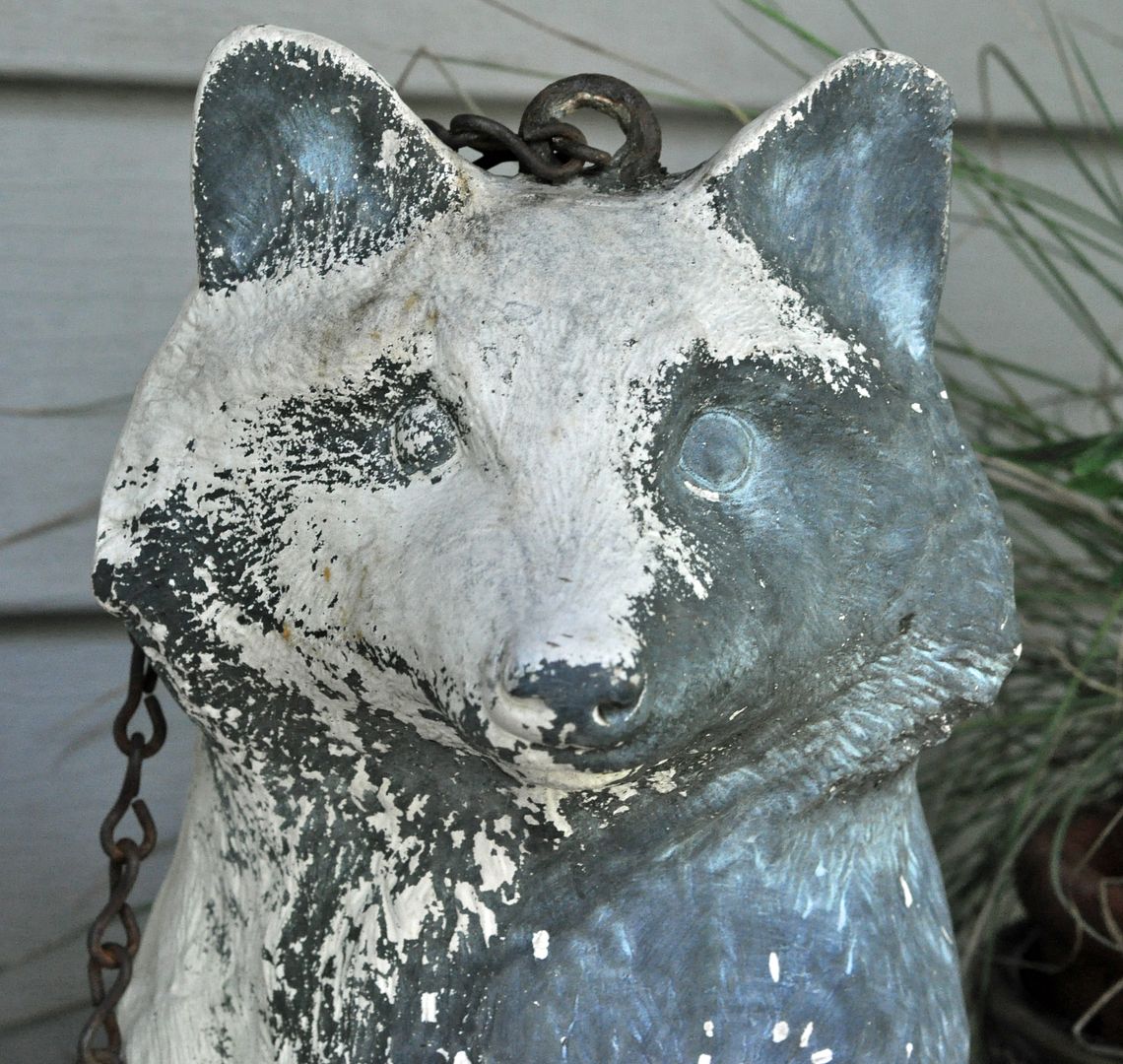 As I was strolling through a store in Dover, NH with my friend JB, I happened to call out to her that I just saw the cutest little raccoon on a table next to me.
To try to describe what happened next is going to be difficult.
It all happened SO fast!
...but I will do my best.
JB: excitement and utter joy in her eyes - "Does it have a hole in the front like it's a bird house?"
Me: having to look down and see as I was going to tell her about the cute little hands, "um...yes, it could be a..."
JB has come around the corner in one swift move and picked up the raccoon before I could get another word out of my mouth.
JB: "I didn't buy him the last time I was here and I really regretted that decision. When we came in today I immediately looked for him in the place where he was staged last time but he wasn't there!"
Me: still stunned at what just happened.
JB: "You don't mind do you? Did you want him?"
Me: "I'm not sure. I never really got a good enough look at him! I didn't even get to touch him before he was swiped right off the table!"
The raccoon now has a place of honor on a bench at the front door to JB's home. Every time I got the chance I turned him around so it looked like he was in Time-Out.
JB kept telling me, "don't put Baby in a corner!" and she turned him back. I think I'm going to call her daughter and ask her to turn the raccoon around every so often.
She's lucky I didn't take him when I left. I thought he might like a road trip!
**All quotes are approximate and some of the story may be embellished a bit, but that's the way I remember it.**
Have a great day!
Kristin