This is the tile flooring that was discovered underneath the layers of flooring in the bathroom. We were going to leave it and just put the subfloor over the top, but a structural problem was discovered under this, so this tile had to be torn out.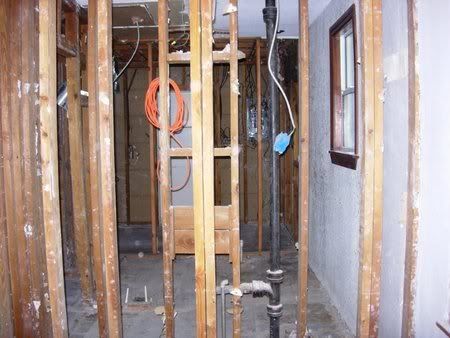 This is the cleaned up area - the master bedtroom all the way to the storage closet. Now however, it is a disater again. The chimney is gone, the floor is gone and all of the walls are gone.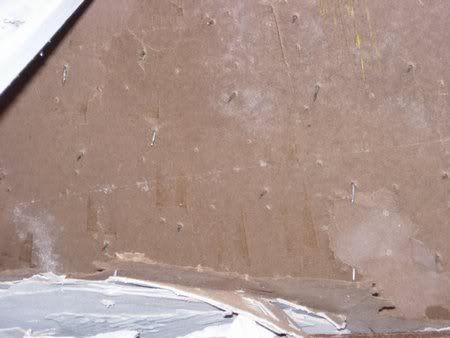 This is a picture of the bottom of the kitchen flooring - all of the hundreds of nails. When taking out the subfloor our carpenters found that some of the flooring had been bolted to the floor - actual bolts with washers and nuts underneath. Our best guess was that they were trying to get the warped floor under control. This floor was the devil for my demo guys. Millions of nails, boards bolted together, three subfloors - ugh. It is gone now.
This is one of the electrical switches. Old wiring, old switches, old everything. The house had "grounded" outlets, but they weren't actually grounded. This place was just waiting to burn up. No need to worry anymore - we are rewiring the entire place. All new everything.