This is one of the bedrooms & below is the same bedroom with the carpet removed. I am truly surprised at how nice the hardwood floors look. The other bedroom is nearly identicle.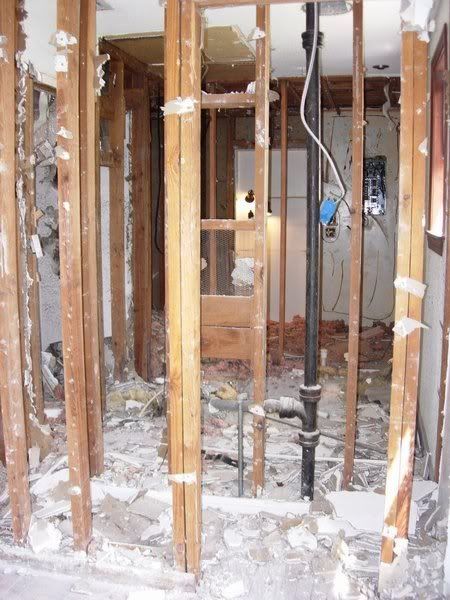 This is a view from the Master bedroom, through the demolished closet, bathroom and all the way into the storage area, which will also become a bathroom.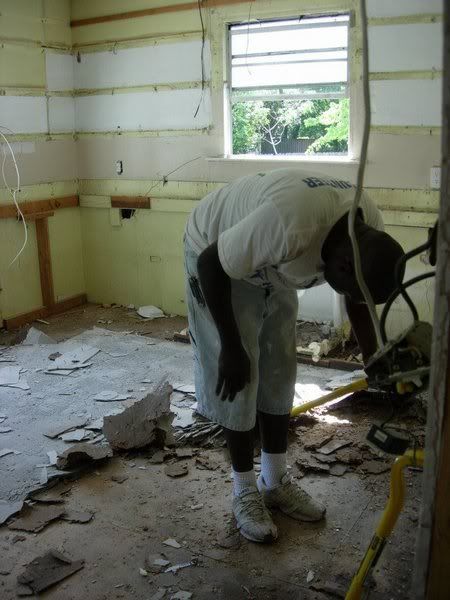 This is that Kitchen floor. I don't think this picture even comes close to showing how many layers and how many nails were in that floor. Dean is working on it, in this photo.
The green side is the laundry room. We've taken the wall out between the kitchen and the laundry room and will push it back about two - three feet to give us room for a dining room table in the kitchen. The laundry room should still be fairly large. The door to the exterior will no longer be in the laundry room, we are putting in French Doors in the kitchen, which will lead to a deck.