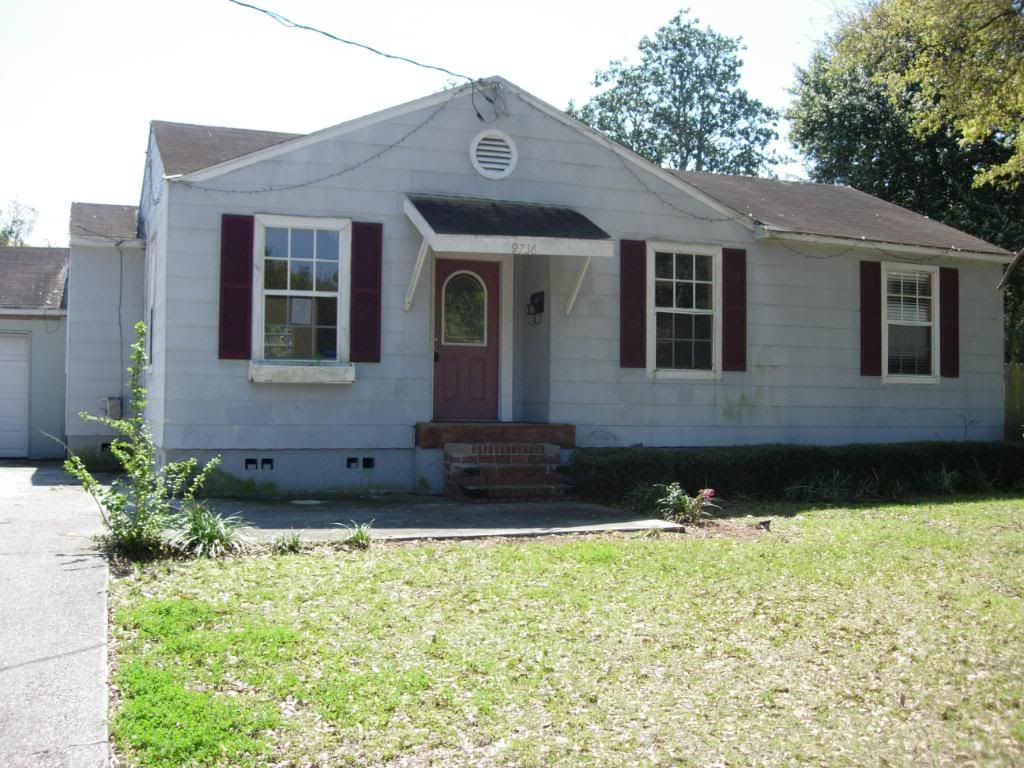 She'll be all ours on Friday.
The list of things to fix, repair, replace, take out, move, demolish, upgrade, level, paint, stain, refinish and keep are numerous. When we get finished with this three bedroom, one bathroom house (plus a sort of started half bath in the garage) it will be a...
Three bedroom, two and a half bath, eat-in kitchen, original hardwood flooring, landscaped & fenced yard with a new roof! (The fenced yard will actually be roofless, but the house will have a new roof lol) There is deck access through the Master Suite, but that is just one of three decks gracing this property. Central heat and air as well as all new electrical throughout the house are among the amenities you will find in this charming home on Jupiter Court.