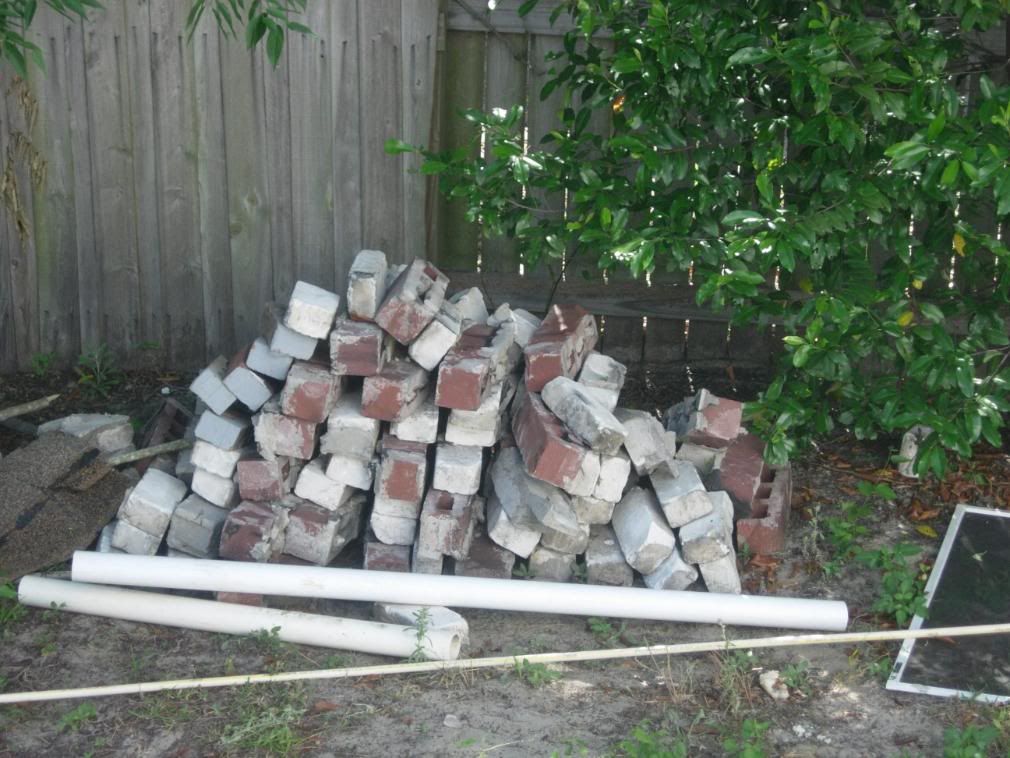 Have I shown you all the brick pile from the chimney? These are some really cool bricks. Some are long and skinny and some are pure white without any holes in them.
What do you think of the PVC and screen accents we have given the brick pile - pretty cool huh?
We were planning on building some landscaping interest with these bricks - maybe a path, or as a border for some flower beds.
We aren't going to do that now - as I think we have a buyer for the house and we aren't going to do the landscape - they are. So this pile of bricks, combined with the pile of bricks at the Springfield house are going to be used in some other landscaping event. Not sure when, but I can tell you, I'm going to let you know.
Unfortunately, since the brick thing is my project, I'm pretty sure that I'm the one that's going to have to haul out and find a place to store all of these puppies. So I have any volunteers?
Have a great day!
Kristin