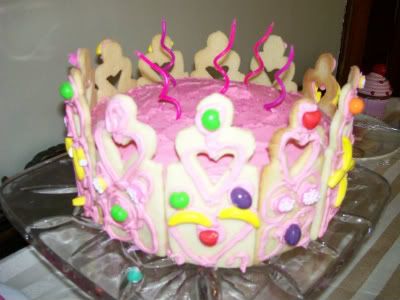 A couple of years ago my sister, Alison, made a castle cake for Zora. It was all Zora talked about for months. She loved that cake. (Update 4/23/09 From the comments my sister made, I guess Zora still talks about it. So much so that Alison called this a castle cake instead of what it really is - a
crown cake
. I won't edit the rest.)
I guess the castle theme was still on Zora's mind. But this year, the castle was a group effort. Zora decorated the cookies and I bet she helped in the baking of the cookies, too. I thought this cake was a crown when I first saw it, but they called it a castle.
Stella's birthday was this past weekend. Doesn't she just look adorable with that beautiful little cupcake in front of her?!!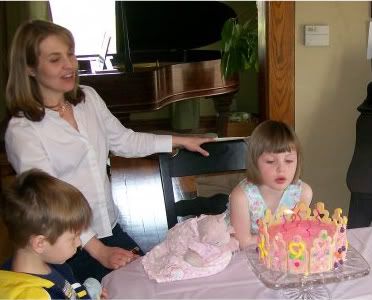 Zora's cake was at the other end of the table and she had a few friends over to help celebrate her birthday, which is this week. My very smart sister had both of their celebrations on Saturday. :)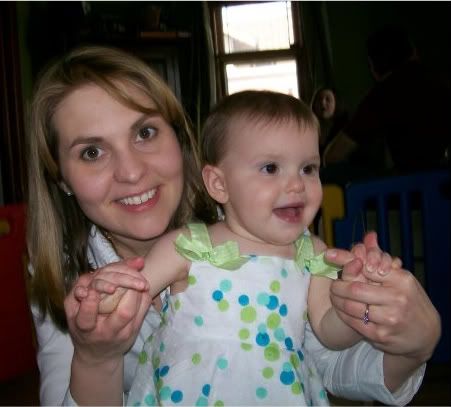 Stella started walking a few weeks ago. I can't wait to see her walking. Stella is here with her momma, Alison. Hillary is in the background...waaay back there!
My Mother, the girl's Nana, is here with Stella.
And here she is with both girls.
Happy Birthday lovelies!!
Tottie Kristin