No Foolin' here -- these are my relatives.
Dot and Dimple Doyle.
Just saying their names makes me happy.
Dot and Dimple Doyle.
They were a few years older than my grandmother.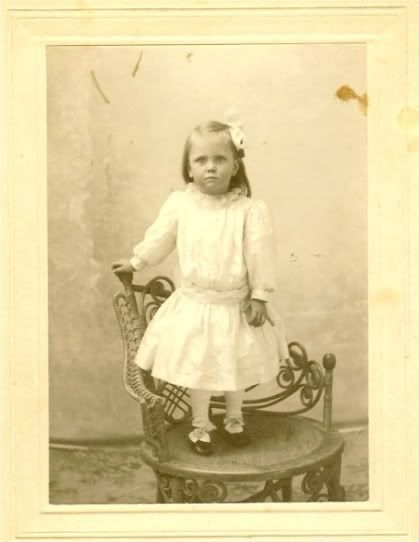 This is my grandmother. Mildred Corlett.
Taken in 1908 -- she was 3.
I am built just like her, I have the same mouth as her - but I was never this cute as a child. I think she took the cake on cute.
Dot and Dimple take a real close second to grandma in the cute factor.
Have a great day!
Kristin
Thanks Mom for scanning these photos!
Edited: 6 April 2009
I just found out today that Dot and Dimple Doyle were born 11/11/1903
If you know anything about me, I celebrate 11:11, the time of day and I had major celebrations at 11:11 on 11/11. How very cool that they were born on this date.